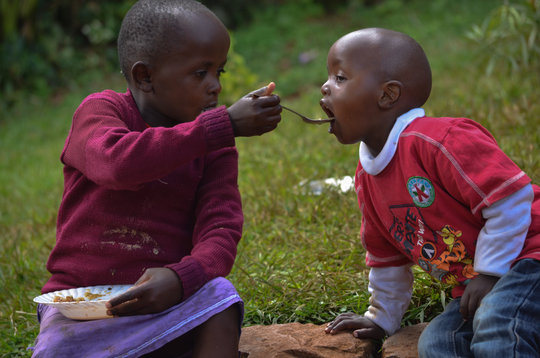 There are many children homes in Kenya rural areas that rarely get any support. They rarely get visitors as most people prefer not to travel far or their existence is not known at all. But just like town homes, most of these kids are very needy. Apart from the basic needs they desperately require, they also need a shoulder to lean on, someone to laugh with, someone to play with and someone to reassure them that they are truly adorable and loved.
Our main goal on Christmas day was to visit such a home in a rural area. With great support we got from our supporters, we managed to buy food for 40 kids and 10 staff. They welcomed us with alot of excitement. The kids sang and danced. We joined in and became one happy family.
The women that helped us cook knew exactly what the kids loves, chapati and meat. They had made alot of them. The kids stopped everything when they saw food been served. Their face expression spoke a thousand words. They were clearly enjoying a delicious meal and they felt loved surrounded by many visitors. "Thanks for giving us a good meal for Christmas' one of the kid said after the food. Another kid held my hand and asked, "Can we play now?" It was very touching. They don't have a playing ground but they are permitted to use one for a school which is just a few metres away.
We spent the whole afternoon playing different games. Most of them love football and have very good skills. The small girls kept away- they said the boys were playing rough- and formed their own space for songs which was quite interesting to watch.
It was very hard for us to bid them goodbye. We all enjoyed each others company. We wished the day was longer. But it was getting late and we had to leave.
We visited the kids again the weekend before valentines and took some delicous cakes and donated a football.
These kids who are between aged between 7-13 years are in dire need of clothes and shoes. If you are planning to visit Kenya and you can get gently used clothes and shoes, the kids will really appreciate. For those in Kenya, we are planning to go back and visit the kids next month, let us know if you would like to join.
We have touched alot of hearts due to the overwhelming support we get from you, we cannot thank you enough. Continue supporting us to enable us to support even more kids.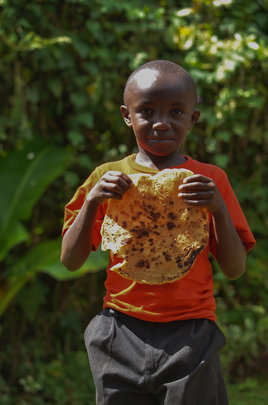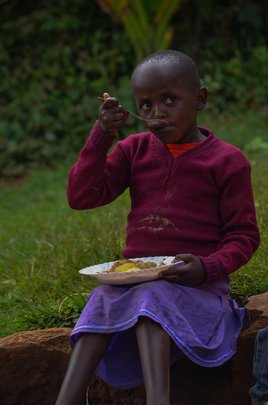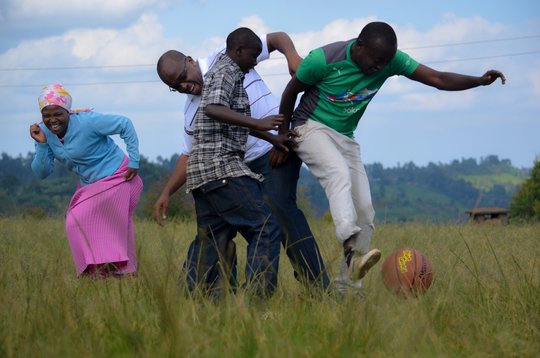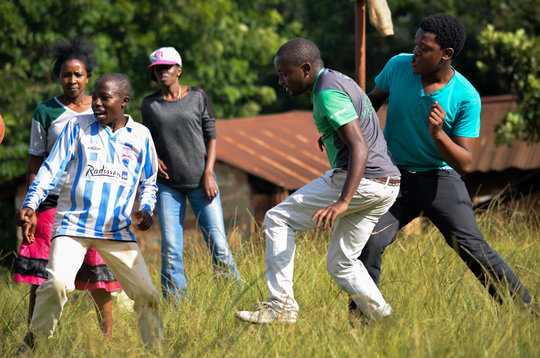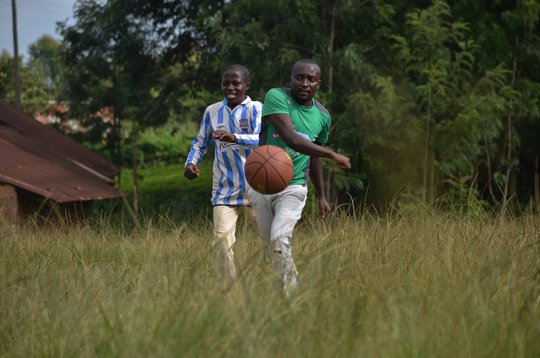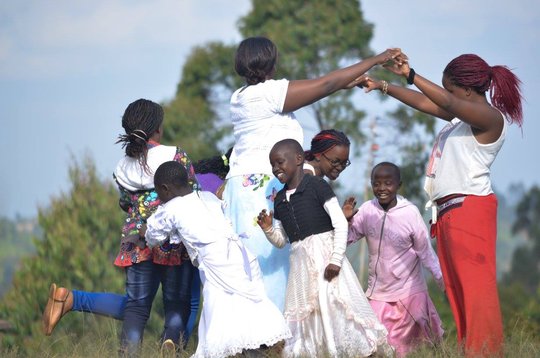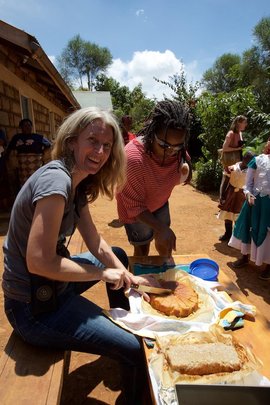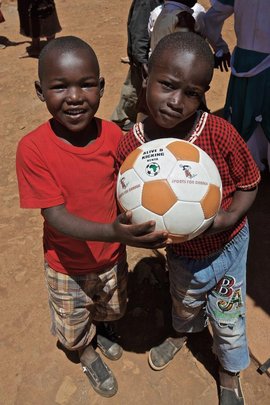 Links: