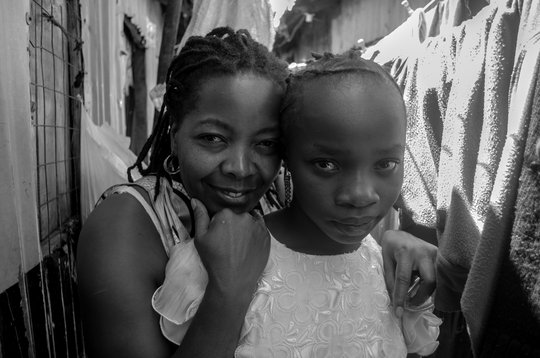 I have seen many people suffer in the community where I live. We have no proper hospitals, no clean water and my mother struggles so hard to feed us. I want to work hard in school, become a doctor and help them.
I worked hard in my primary school and achieved 356 marks in the final exams. I wasn't so happy with my result but I did far much better than kids from rich families who were in nice private boarding schools. My former school is in the middle of a slum called Mukuru wa Ruben in Nairobi and that where I live in one small room with my mother and 4 of my siblings. This small room, we call home, is our bedroom, our sitting room and our kitchen. There is no space for private studies.
I have seen my mother working hard to support us but last year June, things changed when she got an accident, her little business collapsed and she couldn't support us anymore. We now survive with help from well wishers. This disturbed me and affected my studies. Why can't I be like the other children who don't have to worry about basic need like food and education? I could help but wonder why life is tough on us.
Our dad left us when we were very young. He is alive but never visit or support us. I cry alot when I see my mum struggling so much alone. We face alot of difficulties in the slum. Iam now used to this life, but the thought of not proceeding with my studies just because we are poor make me feel so sad and hopeless. I keep wondering why I can't be like other children who just need to work hard without thinking of life struggles.
In February, I got lucky. I approached one of youth leaders in Mukuru kwa Ruben slum and asked him to help me in any way he could. He called me after some days to say there is a lady who will come to interview me. That night I dint sleep, I kept thinking how the interview will be and if I will get any help. I was very nervous, worried and happy at the same time when she arrived. When the interview started, all I was thinking about was what will happen if I get rejected. I broke down and cried severally forcing them to pause several times. It was a very sad moment as the visitors also cried.
When they left, they promised to call me the following da and they did. I was accepted by Sports for change. My heart was touched, my tears wiped. I smiled hard and said a small prayer. I have no words to thank Sports for Change and all the people that are involved. I promised everyone that I will work hard and mentor young girls in my community.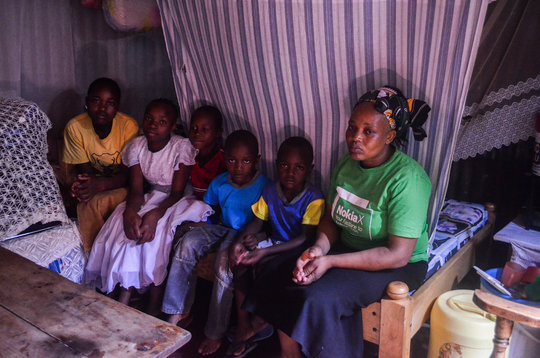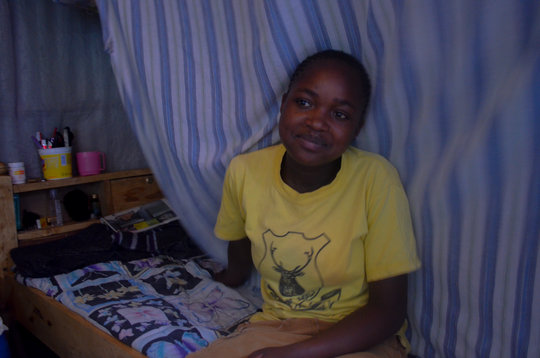 Links: