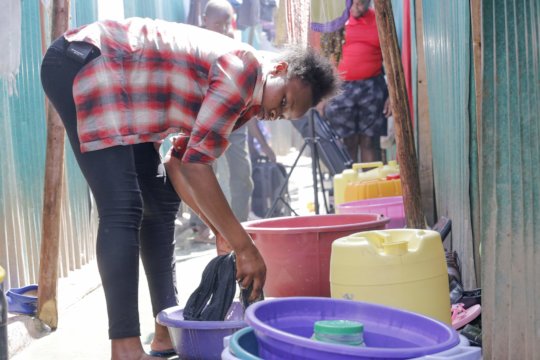 Four years ago, I joined Sports for change program through what I consider a miracle. I passed my primary final exams with flying colours. I was admitted to a national school. My mum, a single mother of four was not working. She had an accident which left her bedridden. Stuck at home, with no hope of joining school a neighbour told me he was volunteering with an organization that support bright and needy kids. He promised to introduce me to them. Meeting the founder was the best thing that happened to my life.
My name is Cythia and I live with my family, two brothers, one sister and my mother in Mukuru kwa Reuben slum. It is hard to explain to anyone about our daily life in the slum. If you don't live here you simply can't understand. What I like is, there is a lot of togetherness. Families are close, possibly because we dont have much to do outside our small iron sheet houses. In our family for example, when we are not lucky to get any casual job, we read together, play together, cook together, do washing together and just sit on water tins to enjoy our meals. Most people wonder how we can live in a slum and still be happy. We don't know any other life. We have very little in our room which we call home and love it. We don't have many worries. All we do is read whenever we get a chance.
I always look forward to scholl holiday, not to come home, but to attend Sports for change holidays camps. We usually visit different places. Through them, I have visited areas even my schoolmates from well to do familes havent visited. This gives me a voice when we open school. When other students talk about TV programs and series , I tell them abut new towns and different experiences. In the end my stories get more listeners as they are unique.

My mother struggle a lot to support us, we understand when she don't have enough to feed us well. I don't know what she could have managed to educate me and feed us. By helping me, Sports for change supported the whole family.
My real focus in life is to pass well, join university and pursue my dream career of becoming a mechanical engineer.
Joining other Sports for change beneficiaries during holiday mentorship camps has really uplifted my hope in life. Some kids don't live in a slum but have a lot of challenges. Some are orphans, some got disabled parents. We are all different and special in our own way. And this uniqueness gives us a special bonding as we do take each other as bother and sister from one parent.
I can't thank all Sports for change supporters enough. You have planted seeds in our lives that will grow and shine through many generations.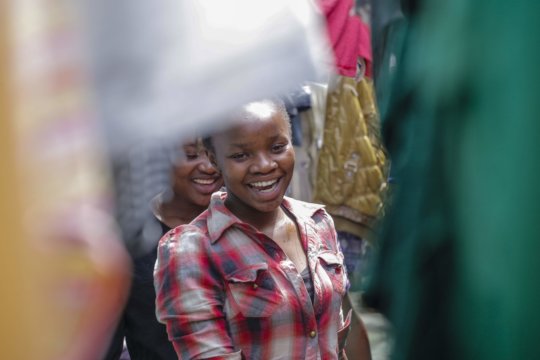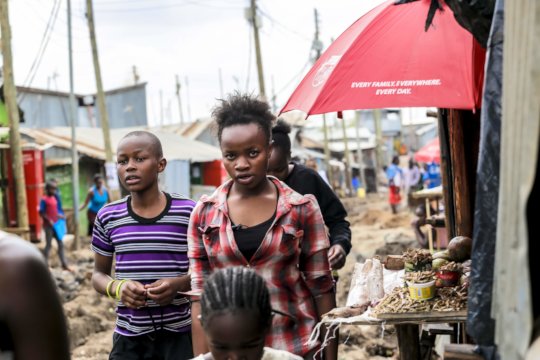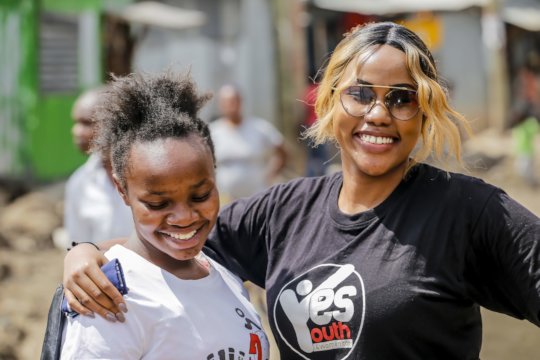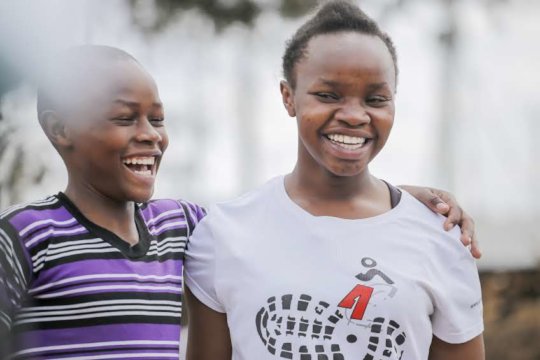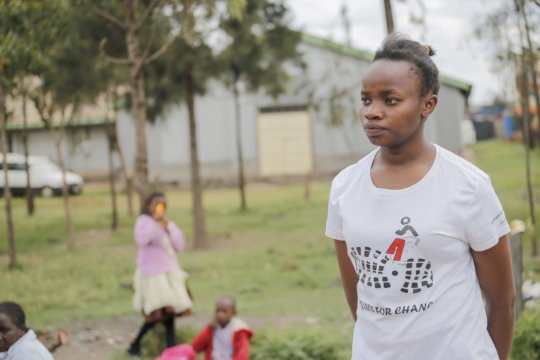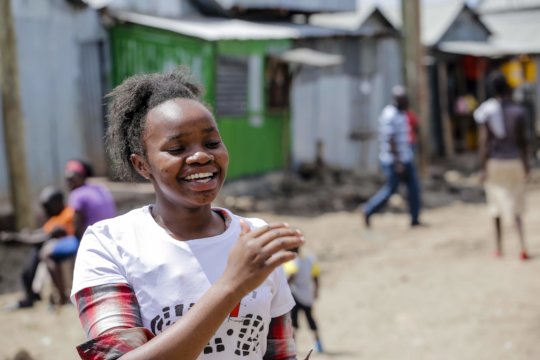 Links: