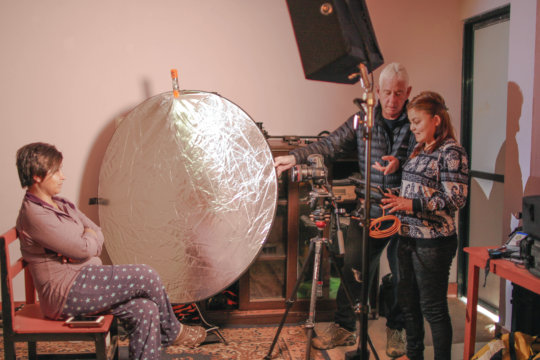 The attached photos show Namuna and myself in a one-on-one class for basic studio portraiture. Namuna first came to live with us at The Mountain Fund when she was 15 years old. At that time she'd just been diagnosed as Type 1 diabetic and in the village where her parents lived there was no way to manage her medical needs. After high school Namuna took a course as a nurse assistant and loved it so much she immediately enrolled in nursing school. She finished her degree in nursing just a few months ago and will soon take her board exams to become a full-fledged nurse. After that she'll be working at the health clinic at Her Farm.
Namuna is our resident poet/philosopher and enjoys taking photographs, then writing short, but either poetic or deeply thoughtful lines to accompany her photos. She's a fast learner and I've most recently been teaching her how to set up and take portraits with some very sophisticated photographic equipment. Attached is the very first portraits she's taken by herself. To accomplish this she learned about studio lighting and full manual control of the camera including not only apertue and shutter speed but ISO and custom white balance as well.
We are proud of the progress she is showing as a young, female photographer and look forward to much more of her work in the future.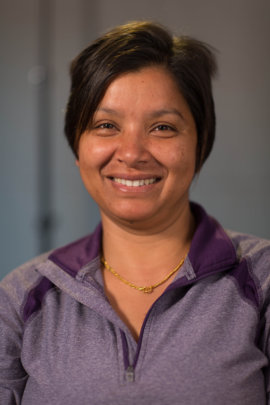 The quakes in Nepal caused the water supply in Mankhu village to drop by over 50%. People were optomistic that after the monsoons the water supply would return but it did not. As a farm community in the hilly country of Nepal water for irrigation of crops and livestock is crucial. Months after the quakes fields lay fallow for lack of irrigation, milk production is down as there isn't enough water to care properly for dairy cows and several houses in the village don't have any drinking water at all and have to carry it from a neighbors house, though the nieghbor barely has any to spare. That was our situation.
Thanks to you, that is no longer our situation. We were able to obtain a piece of land not terrribly far from the village where there was a very large spring that was producing abundant water. More than 38 local people worked for weeks to install tanks, trench for piping and install the piping. At the end, there is now 20,000 liters of water per day reaching the village from this new water resource. At Her Farm, our project in the village, we had built a 10,000 in-ground concrete water tank just prior to the quakes and that tank is now full. From that tank we are able to connect further pipes that join it to the main tank used by the community for water. A few homes who are not connected to that system we are now running pipes to so that soon, there is enough water for all.
I am uploading photos of all this but apologize they are not of high quality. Given the location and terrain most were shot on a mobile phone.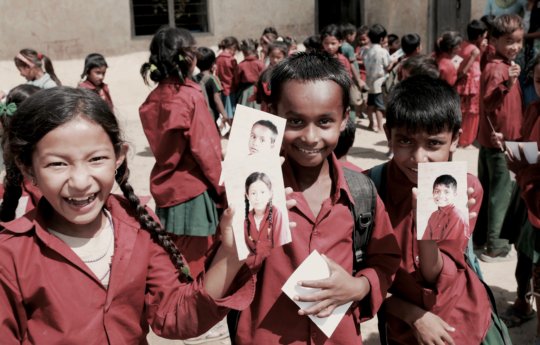 We've partnered with the nonprofit 100Cameras to bring photography to our classroom starting in January 2016. 100Cameras has created a curriculum specifly target for young people to teach them the skills of digital photography. IN the aftermath of the April 2015 earthquakes, many children are traumatized and trying to cope with the destruction and loss all around them. Photography is well recognized as a healing artform. Photographing the world around them and participating in group discussions about the photographs provides a way to facilitate discussion, encourage self-expression and gain understanding and closure on the losses the children have suffered due to the earthquakes.
The photography course is designed to encourage young people to explore a range of emotions, using the medium of digital photography. It allows for emotions to be expressed through the medium that young people may be struggling to openly talk about.
The photography course also ties back to our project on Global Giving called "Change the Narrative, Change the Narrator" #21459. Since the majority of students at the little school are girls, we are getting them involved early in expressing their feelings about their lives via photography.
We've obtained a few used cameras for this and of course have the entire set of classroom materals that 100Cameras has given to us. We are in need of funding to purchase more cameras for this class.
Photographs taken by the children will be eligible for display on 100cameras web site.
"Photography is a tool for meditation, mindfulness and creative living. Now the emerging field of phototherapy embraces the power of making and viewing photographs for healing and personal transformation."
WARNING: Javascript is currently disabled or is not available in your browser. GlobalGiving makes extensive use of Javascript and will not function properly with Javascript disabled.
Please enable Javascript
and refresh this page.