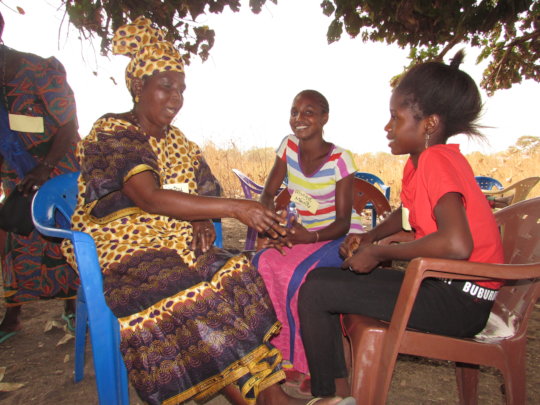 UNICEF and UNFPA have recently warned that, due to COVID, at least 2 million girls are at risk of FGM. This risk is due to COVID restrictions and the associated lack of movement, inhibiting prevention practices related to not only FGM, but also other gender based violence practices, such as child marriage. Increased risk of FGM has been identified as an issue all over Africa and UNICEF and UNFPA are asking organizations all over the continent to assess the current situation and need for intervention.
In Senegal, children were out of school for 8 months due to COVID-19-induced closures. During that entire period, grandmothers continued to bring neighborhood girls together for evening story-telling sessions and GMP intensified under-the-tree participatory learning sessions with girls and grandmothers to discuss COVID prevention measures and the risks of teen pregnancy, FGM and child marriage.Small group Women and Girls forums have continued in many communities and Grandmother Leaders have been active throughout the communities with whom we collaborate. In fact, throughout the pandemic, Grandmother Leaders have been responsible for stopping and preventing many cases of gender based violence, such as child marriage and FGM.
Girls alone cannot stop these ingrained and harmful traditional practices; they need the wisdom and support of the grandmothers. Training grandmother leaders is a sustainable way to prevent FGM – even in times of distress, such as the COVID pandemic. Grandmother Leaders' work continues regardless of obstacles – they are girls' strongest advocates for change.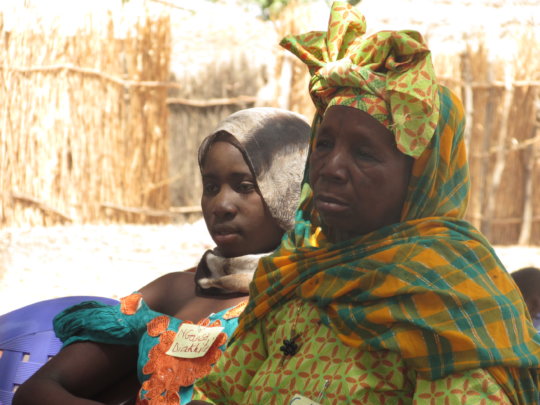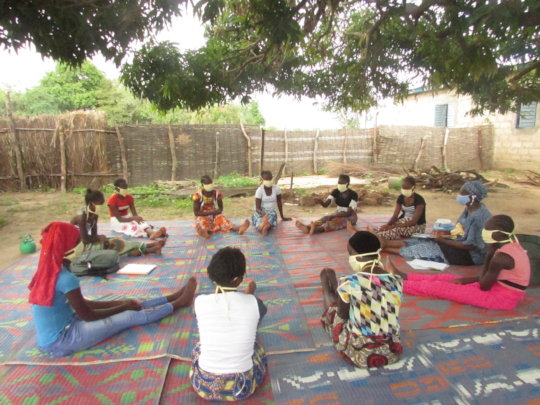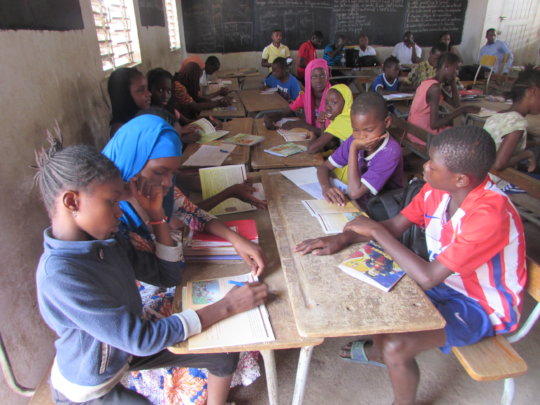 Fatoumata is ready for her return to school next week. Thanks to GMP's Summer Education Program, Fatoumata was able to review math and French, in addition to learning some traditional games and discover more about the history of her community. Together with Fatoumata, almost 2,500 children from 25 different schools participated in GMP's Summer Education Program. 965 girls and 929 boys participated in a series of fun and engaging activities that were facilitated by 158 grandmothers from the local communities, in addition to receiving a robust review of French and mathematics that was supported by 33 teachers from local area schools.
The grandmothers that assisted teachers in the Summer Education Program will also be present in school this year to provide continuity and support to families sending their children back to school after 8 long months without any schooling.
Historically, families in Velingara do not trust the school system, as it as seen as a foreign institution that does not respect the local community's values or history. Grandmothers, however, have built a bridge between the schools and the community so that families are better informed about what is going on in school and know that the grandmothers ensure that the curriculum also reflects the local culture.
Thanks to you, grandmothers are able to support both the education and well-being of children in Velingara.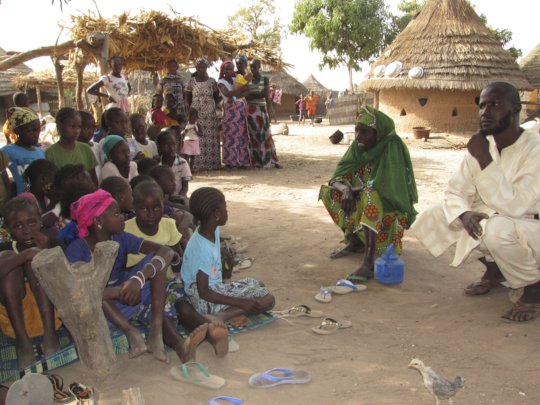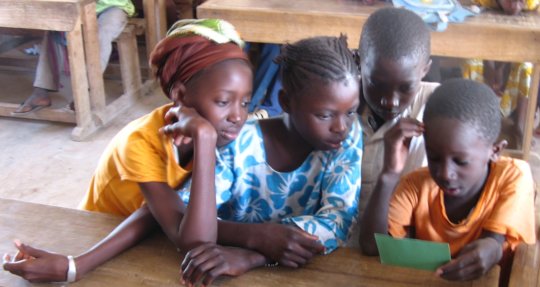 Fatoumata loves math. Unfortunately, like all children in the Vélingara area of southern Senegal, she has been out of school since mid-March and won't return until November. There is no distance learning, and as most families don't have radios or textbooks to support such schooling, how will Fatoumata prepare for school in November?
The Department of Education has opened schools during the months of July, August and September, but only for those students that need to prepare for government exams (end of primary school, end of secondary school) and the month of October teachers will be on holiday. This means that by the time the new school year rolls around in November, kids in Vélingara will have been out of school for 8 months without any distance learning or even textbooks at home.
Grandmother Project is currently developing an expanded Summer Education Program for primary students like Fatoumata in numerous villages in Vélingara. In addition to fun and engaging activities about traditional knowledge and local cultural values, Fatoumata and other primary school students will receive a robust review of French and Mathematics, so they will be prepared for school in November and not left so far behind their urban counterparts.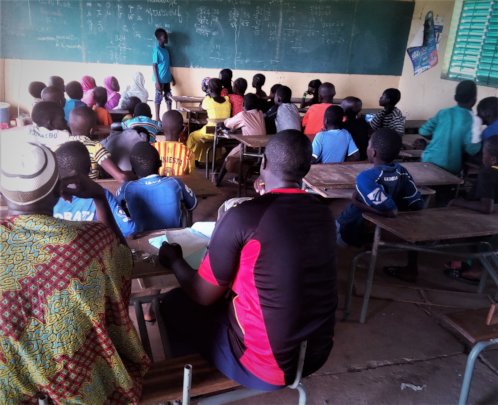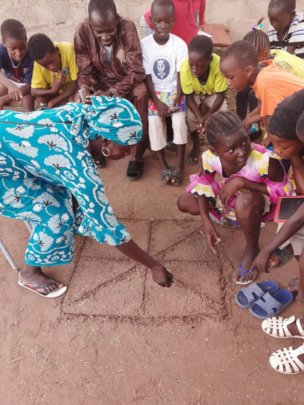 WARNING: Javascript is currently disabled or is not available in your browser. GlobalGiving makes extensive use of Javascript and will not function properly with Javascript disabled.
Please enable Javascript
and refresh this page.