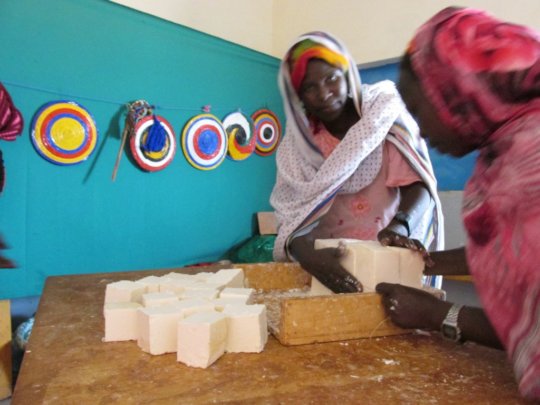 Hello our friends,
Thank you for your generous donation and for taking opportunities to participate in letting women and girls by improving their lives. We appreciate your investing in DWN wok.
The Darfur Women Network, DWN, committed to provide economic empowerment service to displaced and vulnerable women to improve their lives and their communities.
What is the problem?
Over two-million people remain internally displaced struggling with dire living conditions and left with no choice but to live in crowded camps and scattered settlements. The majority of them are women and children. In addition to challenges to mental and psychological wellbeing, these families are suffering from poor lack of access to basic health, education, water and sanitation. Children are forced into child labor. Girls often are vulnerable to sexual violence and are forced into early child marriages. Many children, less than ten years old, spend their day working, and do not get a chance to experience their childhood or a fair opportunity to receive education.
What is our solution? The Darfur Women Network, DWN, is committed to providing education for dropouts and Women's Economic Empowerment Programs, which enable families overcome poverty, adapt means of sustainable development, and empower women to improve their livelihood.
The Darfur Women Network committed to serve the displaced and vulnerable families through the following projects
2.2. Education Program: The DWN committed to address the needs and to design comprehensive program to provide dropouts from displaced and vulnerable families with quality education to reduce their risk of abuse, exploitation, trafficking and child labor.
2.3. Economic Empowerment/Growth Program: The DWN provides women with access to education, training, financial assistance, or resources needed to earn sustainable sources of income to enable women to support their children to learn. Raise awareness about women and girls' rights, secure steady income for dropouts' mothers to support their children to learn –with focus on girls.
This way the project shall contribute towards participants' resiliency and addressing part of the millennium development goals of the United Nations (SDGs) for 2030. It is aligning with SDGs such as education, sustainable economic, resilience, promoting a peaceful and sustainable society, capacity development, financial resources, and partnership.
The DWN invite you to our INTERNAITONAL WOMEN'S DAY FUNDRAISER CAMPAIGN:
Come one, come all: #InternationalWomensDay is only FIVE days away!
This year, there's plenty to celebrate with 50% matching on all donations up to $50 during @GlobalGiving's #InternationalWomensWeek. That's right: from March 8-12, your generosity will go even further when you support training of 60 displaced and vulnerable families on entrepreneurship skills to secure their steady income to care for their children.
Be sure to tell your family and friends—this is one match you don't want to miss!
Please, visit our project:https://www.globalgiving.org/.../womens-and-childs.../