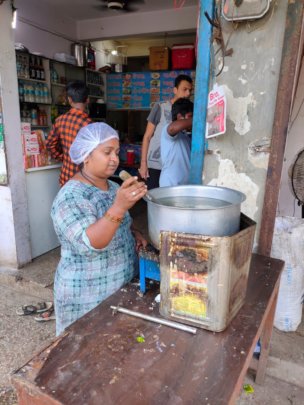 Dear Mann Deshi Supporters,
I would like to share the story of our Deshi MBA graduate, Ms Sushma. Our business school for rural women, provides a year-long Deshi MBA course. Hundreds of students enrol in the course every year and learn business skills. These are generally the existing women entrepreneurs who are able to expand their businesses whereby increasing the monthly income. Aunty ki Tapari is one such example. Sushma Chaudhari is popularly known as a mess wali aunty in the college and industrial area of Silvasa. She has seen many ups and downs in her life. Her husband had to shut off his grocery shop due to the high borrowings. The day to day expenses was taken care by Sushama. She enrolled herself in the Deshi MBA course. She learned the skills to market her products, cash management, etc through the workshops. While she was undergoing the workshops, she thought of starting a snack centre in the college and the industrial area. She found a decent location. Due to the workshops, she got the confidence to invest 2,00,000 rupees in starting the outlet. She availed the loan from the Axix bank and Dena bank and started her business. The best quality food and her excellent marketing skills made her a favourite aunty in the area. She learned digital transactions through apps such as Google pay, Phone Pay, etc. She now serves 25 tiffins in the morning and 25 in the evening. She charges 3,000 rupees per month for tiffin of a person. She serves breakfast to around 100 students daily in the morning. The work is so much that she has hired other 7 people to share the workload. She is earning around 1, 50,000 rupees a month now, keeping the record of all her transactions in a day.
Thank you again for all our Global Giving Supporters without which this cannot be possible.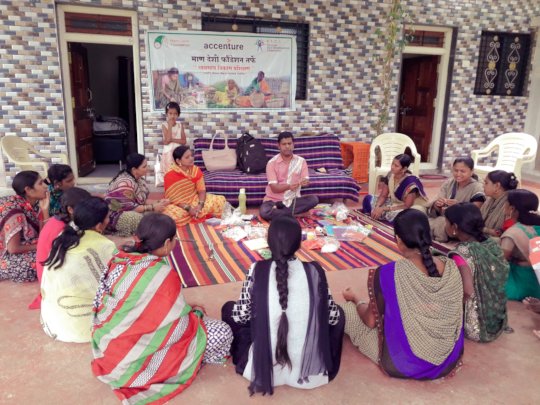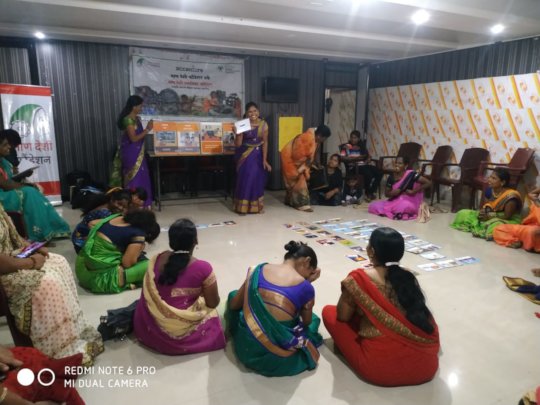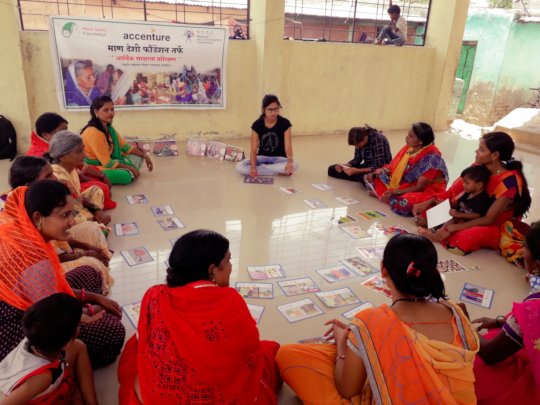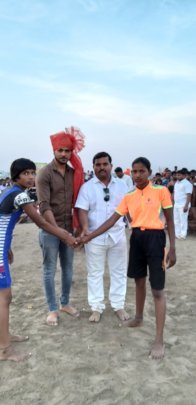 Mann Deshi Champions provides an opportunity to play sports and bring a smile on children's face. It's not just about a competition it's an opportunity to play, make friends, build a confidence and sense of self-esteem.
In a world where a child's biggest burden is to bear the weight of her schoolbag and the biggest worry is to study, play and to manage to eat three meals a day. Asmita on the other hand has to carry the weight of the household and has to worry if she would be able to provide even one square meal a day to her sick mother.
12 years old, Asmita has to shoulder such responsibilities that no child of this age should ever be concerned about. Her day starts at 3 am in the morning. The time usually spent by children daydreaming and building their own little fairy tales is the time which Asmita is jarred into the harsh reality where she builds a brick fort by keeping the hot, newly made bricks one after the other in such a tight formation that there is no room for light or dreams to penetrate through. Her work consists of catching the newly made bricks thrown at her and then lining them up .It's almost like playing ball but here there is no room for mistakes for if she drop the bricks, she either faces the danger of injuring herself or faces the wrath of her father provided of course that the fatal smoke constantly being brewed up underneath the factory doesn't get to her first.
It would be pretty evident that poverty is the reason for Asmita's hardships but more than that it's love. Love for her sick mother. The mother, who In order to provide for her family has sacrificed her life to hard labor and has exerted herself so much that now she fights such illness which she doesn't even know the name of. This illness has been a curse upon her entire family because no matter how much they work , they never seem to pay off the medical bills .It is in this time that Asmita and her family have to leave their home in the village and work day and night in the brick factory. Asmita along with her home has to also sacrifice her school and her wrestling practice of Mann Deshi Champions for days to end. But despite all this she is passionate, about her studies as well as wrestling and never gives up on it. Her family, despite their condition support her full heartedly for they want to see their little daughter make a name for herself for they know she has the potential .The daughter too wants to live up to their expectations and her only dream is to be capable enough to provide and fulfil each and every desire of her parents .Therefore along with every responsibility that has been thrusted on her , she dreams of being a national level wrestler and works towards fulfilling this dream whenever she can. the coach of Mann Deshi, the organization who provides her with economical as well as infrastructural support also has a lot of faith riding on her. Who knew that the Dangal wrestling movie will inspire 1000's of young Asmita's. At Mann Deshi Asmita has made new friends and she has become a role model for younger children.
Today with your support children like Asmita has found the identity and a smile on their faces. Asmita is dreaming of becoming a world-class wrestler and for that she is ready to work hard and do whatever it takes.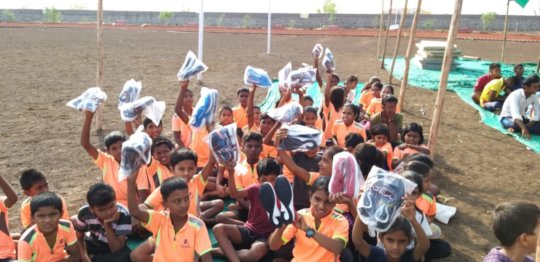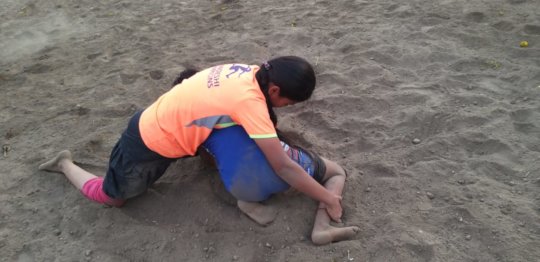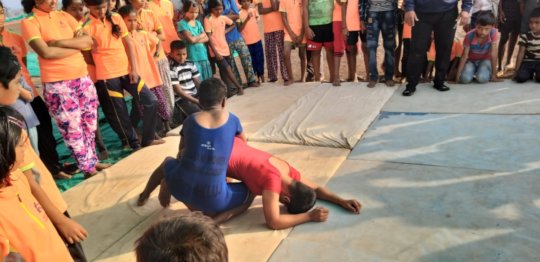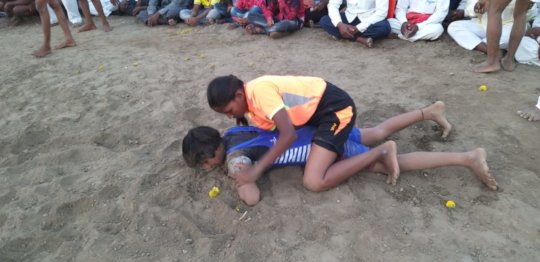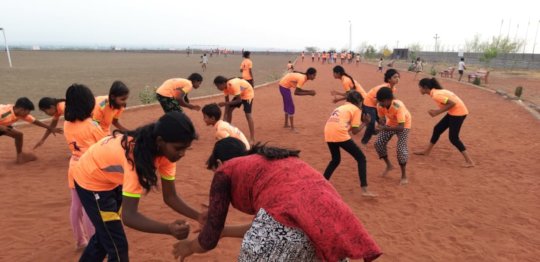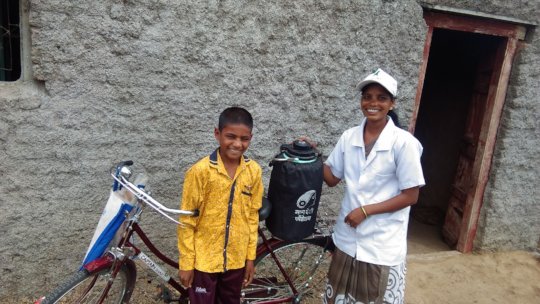 Dear Global Giving Supporters,
Nita is one of our goat paravets. She was recruited from the Dahiwadi branch. Her family's financial condition was very poor. Although her home was 7 kilometres from the branch office, she would walk there every day to collect equipment, and from there walk further to respond to the calls she received from goat farmers. She would often carry the nitrogen container for AI straws on her head, as she barely had any money to spare for travelling costs. She would receive several calls for vaccinations and artificial insemination, but was unable to keep up with the demand, as she could not walk such long distances on a daily basis.
Assessing the situation, we decided to give Nita a bicycle so that she would not have to walk such distances anymore. Now, she firmly ties the nitrogen container and her other equipment to the cycle and travels freely to respond to calls. Her work has improved greatly and she is now able to reach more goat farmers. She does all her work now with the help of her cycle and says she is grateful to Mann Deshi for much-needed support.
Thank you so much for all Global Giving support.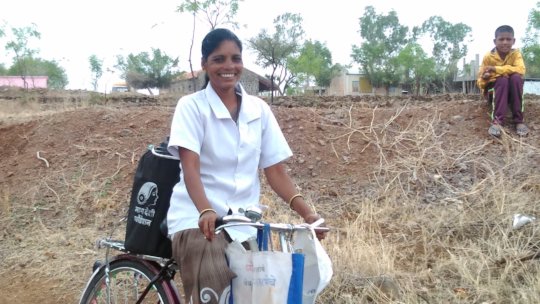 WARNING: Javascript is currently disabled or is not available in your browser. GlobalGiving makes extensive use of Javascript and will not function properly with Javascript disabled.
Please enable Javascript
and refresh this page.