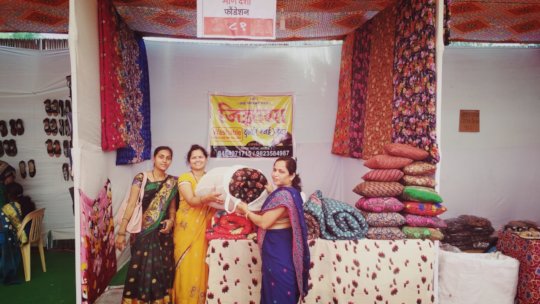 Dear GlobalGiving Supporters,
Stitching and tailoring was a favorite pass-time for Sheetal, a home-maker from Nashik. Driven by a dream to be an entrepreneur, she decided to turn this hobby into a full-time business. Her customers bring her their old saris and she stuffs them with cotton and stitches soft, comfortable blankets out of these saris. This year was her first time at the Mahotsav and Sheetal sold out ALL her Dulais, and got orders for even more! These traditional, hand-stitched blankets are hard to find in Mumbai so customers responded very well. Sheetal made a profit of Rs. 18,000 in the Mahotsav, i.e. more than what she would usually make in a month. She was thrilled with this success and her confidence in her business idea and in her own entrepreneurial skill has grown exponentially. Despite a post-graduate degree, I was unable to get a job to my liking, so I decided to start a business of my own. I like stitching and tailoring, so I started asking women for their old saris, stuffing cotton and making dulais out of them. Participating in the Mann Deshi's Deshi MBA program taught me to manage my time and resources, plan my finances and market my products better. Watching other women like myself, helped me identify myself as a businesswoman. At the recent Satara Mahotsav, all my dulais worth Rs. 45,000 were sold out and additionally, I received orders to which I couriered deliveries later. I am so excited about scaling my business thanks to Mann Deshi, and even employ 8 other women now.
Thank you so much for all our supporters !!!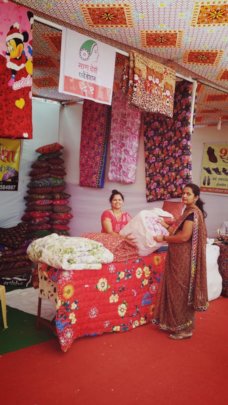 Links: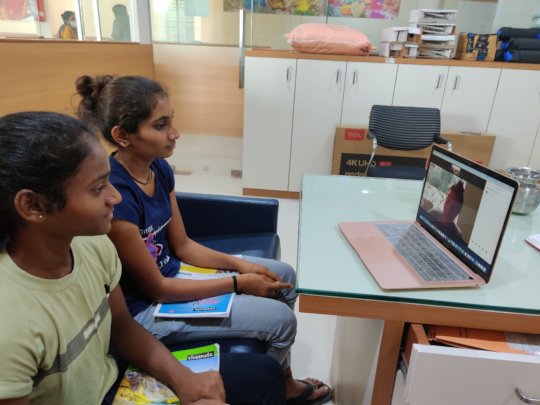 Kajal is a national-level field hockey player. She has represented Maharashtra in several events and competitions, and before the pandemic held Khelo India Youth Games in Guwahati, she even added a bronze medal to her name, blazing a trail for many a budding athlete like her. But as promising as it all sounds, the beginning of Kajal's sports career was rather bumpy. Kajal is a national-level field hockey player When most girls of her age would carry school bags on their back, Kajal had slightly different responsibilities on her shoulders. Instead of books, it was fodder for her cattle on her head, and in place of a carefree childhood, the duties of an elder sister on her mind. For Kajal, the daughter of daily wage labourers who earned a living by cutting sugarcanes on the fields of other farmers, basic rights like education and schooling – let alone extracurricular activities and sports – were almost out of question. Even survival came at a great cost sometimes. Kajal says "In the sugarcane fields, you always have to be alert since there are lots of venomous snakes like kraits, saw-scaled vipers and cobras," She recalls, "When I was younger, I knew how to identify them, and I was quick to spot them as well - especially kraits, which are difficult to spot, since they are tiny, and more venomous." Amidst these childhood musings, however, Kajal's story of overcoming hardships and pursuing a life beyond a hand-to-mouth existence is not lost. There was a time when her family used to earn less than Rs 300 a day (combining the daily wage of all the family members). For a family of seven, this was barely sufficient for making ends meet. From adversity to opportunity Around seven years ago, however, things took a turn for Kajal. The teenager was introduced to the Mann Deshi Champions Sports programme. Initially, Kajal, like most others who were drawn to the sports programme, was also tempted by the idea of a nutritious meal at the sports academy. However, with time, the love for sports – and her skills at field hockey – would take precedence, luring the then-10-year-old to take up the game with a more serious approach. Kajal was fast and quick since she worked in the sugarcane fields. Soon Kajal began representing Maharashtra at several state and national-level competitions. Kajal's goal is to represent for India in the Olympics next and she wants to go to Netherlands and play for field hockey club there. While harbouring dreams of a brighter future, Kajal is also acutely aware of her circumstances. She knows that in these parts of rural India, where girls are still struggling with social menaces like illiteracy, child marriage etc., introduction of sports could have a much larger impact, beyond the possibilities of a career or a hobby. In fact, her own life is a testament to this impact. She says, "It is because of sports that I am still not married; my elder sisters were married off at the age of 15 and 17. Hockey has been the main part of Kajal's life, Hockey also gave Kajal an opportunity to be in the flight. Since she had only watched planes flying above while she was cutting the sugarcane and today because of sports she is sitting inside them. Due to the pandemic, Kajal's parents have lost their daily wage-labouring jobs. Now Kajal stays at the Mann Deshi Champions accommodation facility where she trains daily, lives with the other girls and eats nutritious protein based diet. All has been provided by Mann Deshi Champions.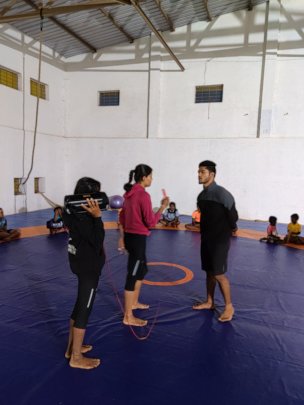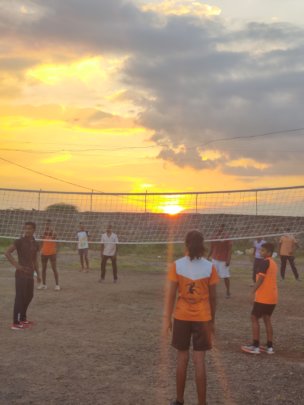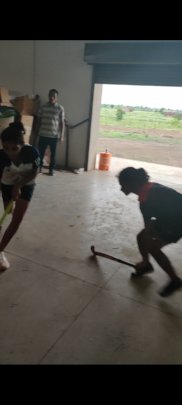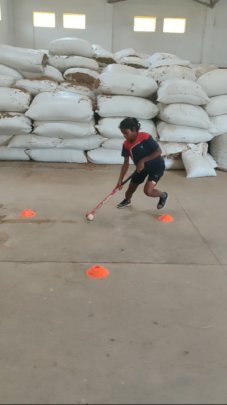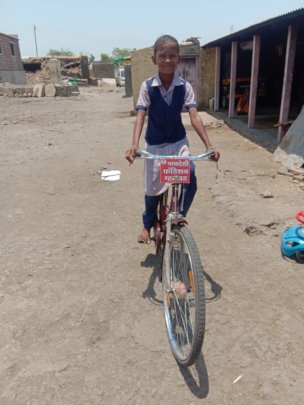 Dear GlobalGiving Supporters,
We would like to share the story of Rupali.
Rupali is from Malwadi village in Maharashtra. She is in the 9th standard.
Rupali belongs to a poor home. Her family is barely able to make ends meet. Because of this, Rupali cannot purchase any form of transport to reach school. Everyday, she has to walk 5km to reach her school. This arduous journey often tires her out and leaves her unable to pay attention in school or play with her friends. Further, her parents are agricultural workers which leaves Rupali in charge of the household chores and the caring of her little sister every morning before school.
In order to help children like Rupali, Mann Deshi Foundation is providing bicycles for them to commute to school in a quicker and easier way. Because of her new bike, she is able to reach school on time and pay attention to her studies!
Rupali say's "I am grateful to Mann Deshi for giving wings to my dream. My dream is to become a doctor and one day, I will achieve my dream."
Thank you so much for all our GlobalGiving supporters.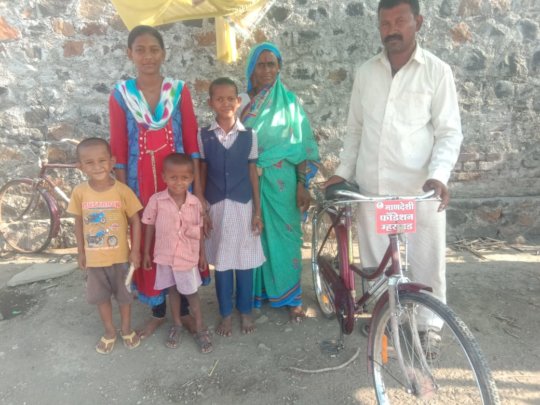 WARNING: Javascript is currently disabled or is not available in your browser. GlobalGiving makes extensive use of Javascript and will not function properly with Javascript disabled.
Please enable Javascript
and refresh this page.