Rebuilding homes and lives is now underway but what a task! Hundreds of villages have been flattened and crops and farm animals destroyed. The massive earthquakes less than a year a go were followed by a monsoon that created more grief and hardship and made movement more difficult as landslips were common on the already loose ground. Winter came with heavy snow on the higher ground and village people had to survive with only the emergency shelter, food and materials supplied by the Nepal Trust and other agencies. And aftershocks continue! As recently as only three weeks a go a shock of 4.7 magnitude was recorded in Sindalpulchowk, our project area.
We are pleased to report that the project materials supported by GG finally reached Tarkegyang village before the onset of winter. All roads and trails had been destroyed and it took a great effort to clear them for vehicle and porter movement. The village received 170 galvanised iron sheet bundles to provide temporary housing benefitting 81 households, a community hall and the gompa. This village is in Helambu at high elevation and the villagers would have struggled to survive the harsh winters experienced at this elevation.
In other villages in Sindalpulchowk the Trust has provided emergency relief in many ways including temporary shelter, the provision of Temporary Learning Centres (TLCs) to provide continuing education for local children, agricultural and veterinary support, building skills education and local business support to get the economy up and running again.
Future plans have moved on to the rebuilding phase and the Trust will focus on the repair of irrigation, electricity and road systems. Support to local farmers and small businesses to get the economy functioning again. We are heavily focussed on the rebuilding of schools to ensure local children can continue their education and ensure they still have a future. The Shree Ghorkonath Primary School is now fully funded through a magnificent grant from GlobalGiving and work is about to start for completion by the next school year. A similar school, Shree Reshankhu, will start building very soon once all funding is in place. Both schools will be built in an earthquake resillient manner and will have vastly improved facilities. A third school, in Bharatpur, Chitwan, is also ready to start. This school is the only school in Nepal for deaf children so it is extremely important to get this project underway and support these already deprived children. Funding is almost in place but further help and support would be much appreciated.
This is a tragedy beyond most of our imaginations. Thank you all so much for all your support and we hope you will continue to help in what ever way you can. Why not discuss it with your friends and suggest ways they could help? We all look for improvements in our own lives lets make improvements for those suffering in this earthquake tragedy.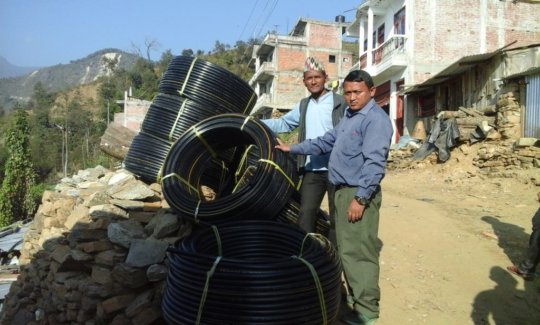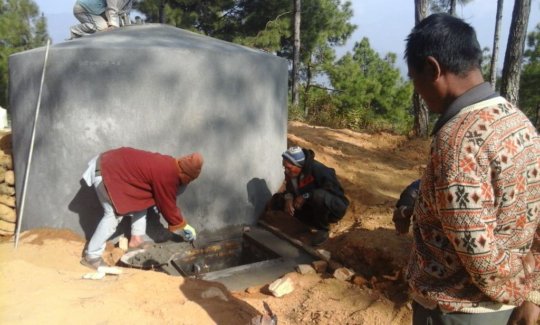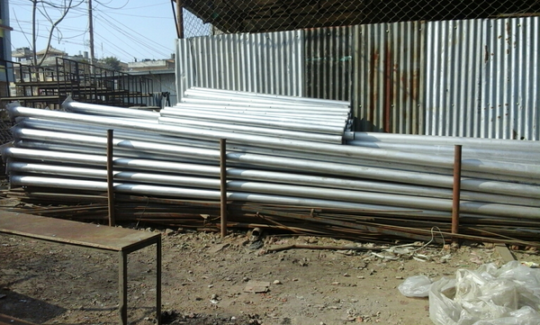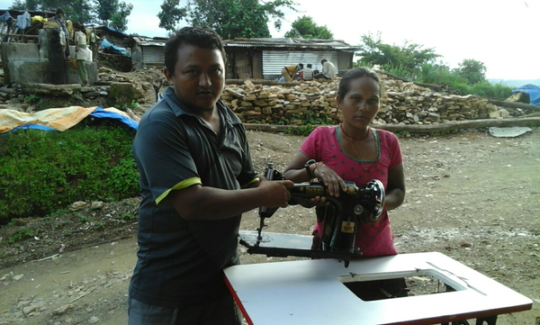 Getting about in Sindalpalchowk is always difficult but the earthquake, followed by a monsoon on already unstable ground, makes it almost impossible to deliver large and bulky items. Roads are still closed and it will be a few weeks before most are reopened. Our GG funded project in Tarkegyang is affected like this but we expect the road to be opened soon to lorries so we can move ahead with the project. However, we have not been sitting around and have focussed on other villages to get urgent supplies and materials in. Two Temporary Learning Centres (TLCs) have been constructed in Kunchok VDC which has enabled children to get back to school as quickly as possible
Farmers have been supported in many ways. Fresh seed supplies, tunnel plastics, sprayers, pesticides, cultivation equipment, etc, have been supplied to many farmers to get them quickly back to what they do best. The Trust has also supplied veterinary support services to check farm animals and provide vaccinations and medicines.
Under government certified training schemes we have provided skills training for 8 stonemasons to learn earthquake resilience building methods. This will provide an established qualification for future income generation activities. Likewise we have provided a number of sewing machines to skilled operators so they can also start to earn a living again.
A new project to repair a road and electricity supply to a remote village is currently at the planning stage. A major project funded by GG to rebuild the Shree Gorkhana Primary school in Helambu VDC will get underway early in 2016 once the winter snows have cleared. All plans are prepared and ready to go.
Many thanks to all our supporters, particularly to GG, for all your help with this tragic disaster. The need will go on for years so if you can continue to help we would be very grateful. The people affected by this tragedy are very resillient and all they require is a small lift to restart their lives.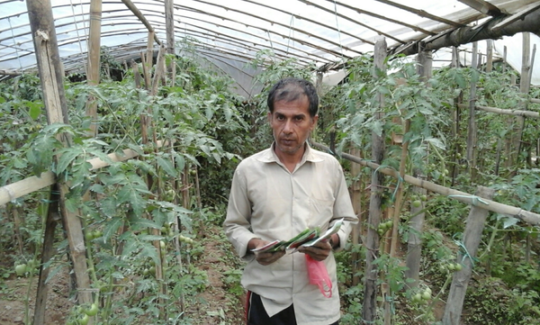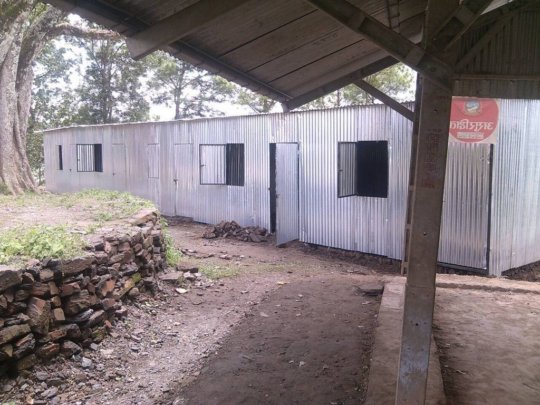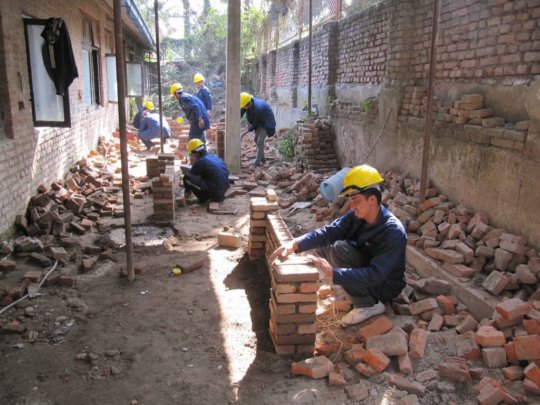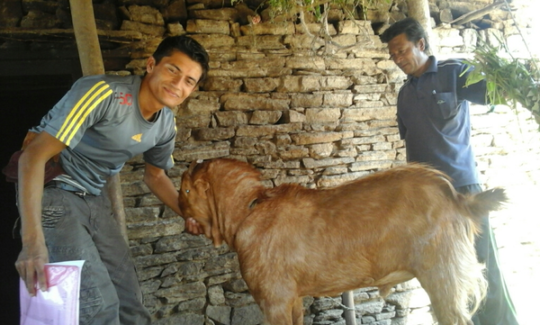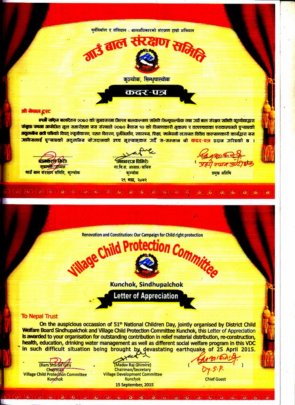 Links: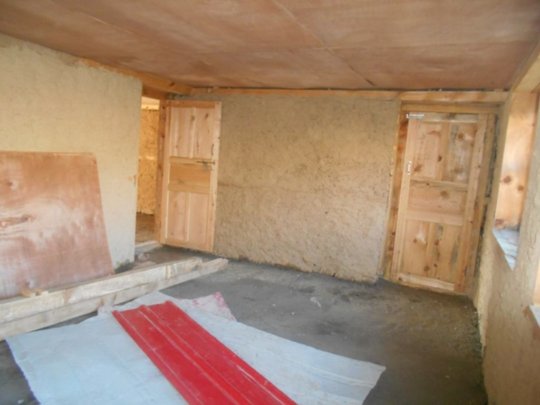 Building anything in the 'Hidden Himalayas' is no easy task. Its remoteness and lack of roads makes progress a slow business often compounded by monsoon rains and harsh winters. However, the local communities have drive and ambition to improve their lives and are willing to work hard towards that end. All infrastructure projects implemented by the Nepal Trust require a certain level of committment by the local communities so they have a feeling of pride and ownership. As well as financial inputs they may be required to dig trenches, build walls, collect stone and timber but they do this willingly and with gusto.
Our most recent health project involves the construction of three strategically positioned Birthing Centres to give women a safe place to get help, advice and clean facilities to give birth to their babies. This has never been available before and mothers have often had to give birth in outhouses and other unsafe places.
The two Centres at Bargaun and Sarkegad are both up and running successfully. A Community awareness programme has started at Sarkegad to inform villagers about natal and baby care and how the new Birthing centre can benefit them.
The third Centre at Yari in north Humla is well under way. The building is nearing completion and fitting out will start very soon. Staff have been recruited and are, meanwhile, working in other clinics to build local knowledge and experience.
Elsewhere, water, sanitation and health (WASH) posters have been printed and distributed to local schools. This is complementary to our Little Doctors programme (LD) and will ensure that all pupils receive some education and training about basic hygiene and health care. Three LD courses have been successfully delivered in 2015 in the villages of Simikot, Bargaun and Yalbang.
Thank you to all our supporters for everything you do to help our cause. Nothing can be done without you and you are an integral part of the vision of a healthy and prosperous life in the remote 'Hidden Himalayas'. Please pass your encouragement to others.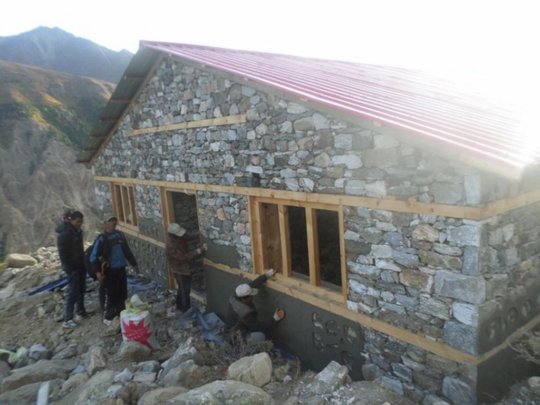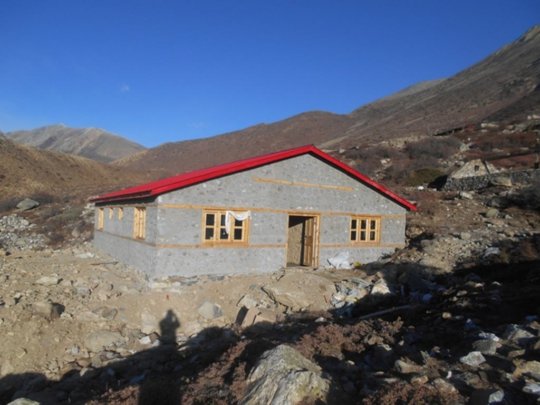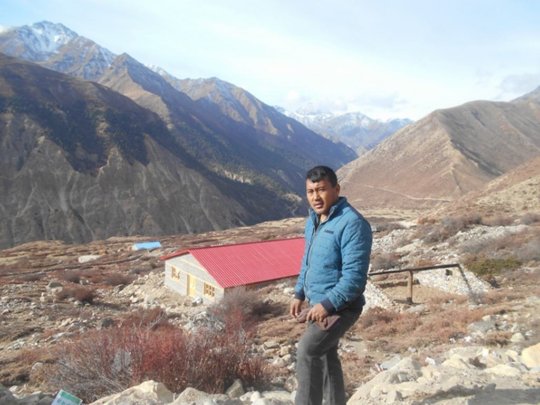 WARNING: Javascript is currently disabled or is not available in your browser. GlobalGiving makes extensive use of Javascript and will not function properly with Javascript disabled.
Please enable Javascript
and refresh this page.