My name is Putri, a 25 years old female from Surabaya, East Java. I decided to come to Bogor and left my hometown Surabaya about 5 years ago as after I finished my high school in 2012 my parents could not afford to support my study to university. I am the second child in my family; my older brother at that time was already studying in university. The financial burden of my father was already too big as he worked as a labor in a jewelry factory and when the company collapsed he had to look for another job. Thus he worked as a carpenter, painter, gemstone crafter or another crafting job from scrap wood. It did not last long, and then he works as an online taxi driver until now. While my mum was trying to help my father to earn some income by opening a veggie stall which not last long as she is getting ill and cannot work hard anymore.
I consider that my older brother was luckier than me, as he is a male and the first in our family. He can continue his education to university earlier than me. As female and the second one, I have to wait and see until the financial condition of our family getting better. Or I have to wait until my brother has finished his study. I cannot wait any longer, so I took the offer from my uncle to move to Bogor. I thought perhaps there will be a hope for me to be able to continue my study as I have a big dream.
I moved to Bogor on August 2014 and started to help my uncle (he is a newspaper agent in Bogor) and was becoming one of his newspaper sellers in gas stations and or on events. From my new network I get to know about YCM and its activities. Then I decided to join and learn a lot at YCM.
For me, YCM is my big family that inspires me to have a big dream and live missions. YCM rebuild my passion to study, learn a lot of things, open my minds, develop my social empathy, many more and until influence me to make my master plan for my future (unconsciously).
I really like to come anytime to YCM as long as i have free time, although my uncle didn't support me. Istarted my debut as a student at the beginning and after 2 weeks, Ijoined Tourism and Guiding Internship Program as freelancer tour guide and the team appointed me as a Project Coordinator after developing"Bogor Tours".
Beginning of 2015, courageously I decided to register to a university nearby for Urban and Regional Planning study, I passed the selection test! I was so happy and I also informed by Gesine the founder of YCM that she found a sponsor for my study. Finally I can continue my study after 3 years waiting! My parents were so delighted of course.
While studying at university, I keep my contribution to YCM by volunteering in various subjects for the little ones and also the programs at YCM. I moved from my uncle's house and rent a small room nearby and now I live with a generous host family for free.
I am in my last university year now; and I have a goal that later I can continue my master degree in western country like Germany, so that is why I also learn German now. I am a woman but I have a big dream. I want to become a mayor like Ibu Risma the mayor of my hometown Surabaya. I want to have a better society and help my people. Big thanks for YCM and the donators. The youth like me will be no one without your assistance!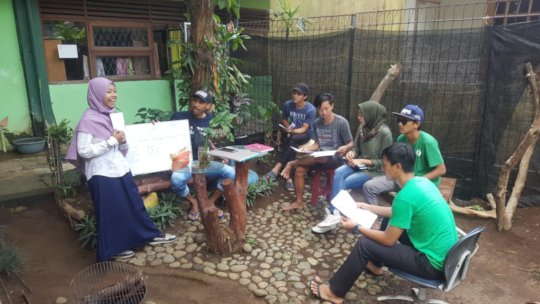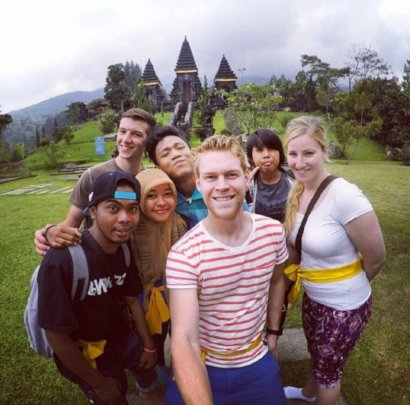 Links: