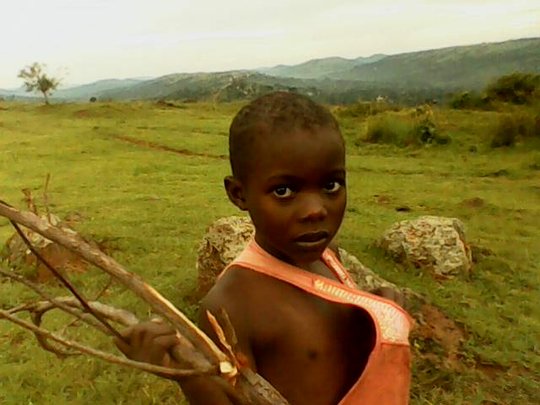 I trust this Newsletter finds you well and that your life has been going well.

I am sending this Newsletter so you know what we have been up to lately and what to expect in the months to come.
Every time a new donation is made, I ask myself what kind of appreciation words to send you, it's too exciting, and I have realized that although our donors are all different, they have one thing in common: each one of you inspires us.
Since you are now part of our family, I want you to know what is happening in the family, OK.
I hope you take a few minutes and read the report below:
All the children are going to school, and of recent we picked another child in the bush, Olive was living with her old grandfather and looking after cows, she was not attending school and she had lost hope, Olive is now attending school and living with a new family that we linked her to, her hope has been restored! While monitoring her progress and school performance, we found her reading the Alphabet in her new class," I can read, I can write
and I can sing" said Olive! No one knows when she was born, she is an orphan-but approximately she is eight years old, her favorite colour is green, and we will be shifting Olive home after we have completed the new home we are building, there are many more children like Olive that need some where to call home, many
that need to access school but have no opportunity.
Mountains of hope completed the first phase of the orphanage building structure, this means that the next step is the roofing phase, which is now the easiest phase, as I was talking to the engineer, I thought he was joking but he meant it, he said the next phase required $1500 and I told him to give me time to think about it, I have thought about it and I know you will help me think about it too, as a family, let me pose a question: what can we do to raise the $1500 to complete the roof?
Remember, after completion of the building, we will shift in there, all the costs that used to go for rent will now be channeled to the child feeding, health and education.
As you know, I have only sent this Newsletter out to a select few people, those that have helped us in the past and those that are still helping us, so am really counting on your part, every penny counts
Best regards
James Malinga
Mountains of Hope Children's Ministries