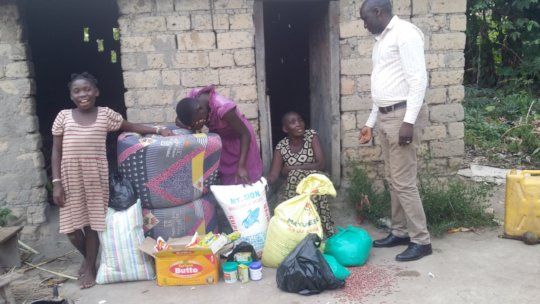 Thank you so much for providing food items to this very vulnerable family, at such a time when children were sent back home in a second lockdown decalred in Uganda due to resuggence of the second wave of covid19, the family benefits from nutritious food items bought using young donated money, Peaces family lives in a far village away from our programme, our team delivers relief whenever we receive your monthly donation.
Peace and her family have been enabled to get one matress and several kilograms of different food items for consumption in the next one month.
Again, your continued support is appreciated.
Thank you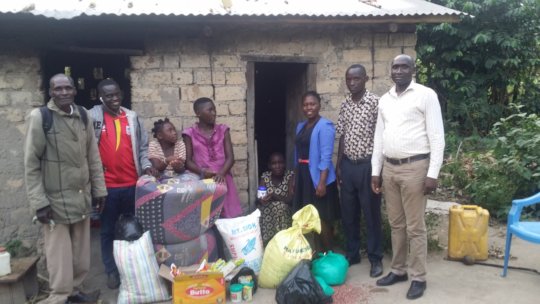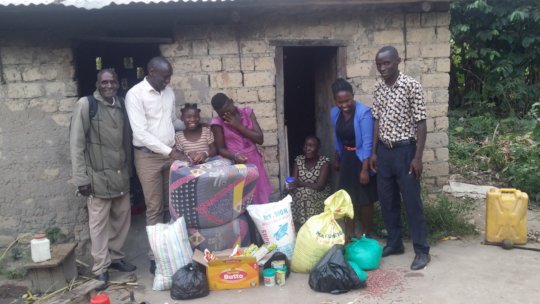 Hi
Thank you so much for your support towards this programme, am sure all of us understand whats going on in the world as countries face lockdowns every other time, as schools re opened in Uganda, they only operated for less than 3 months than another lock down was declared due to the second wave of covid19, some schools have organized virtual lessons as rural school send notes via internet, this requires one to have a smart phone, however, majority of our guardians donot have these gadgets, their children can not access lessons, most of these children have ended up loitering in the streets, indulging in unscruplous activities, young girls being impregnated, children being given hard tasks at home, among others.
This project wil support 150 guardians with moderate smart phones plus internet data to enable them access school lessons daily, however this will be done bit by bit, therefore, this project will this month target to support 20 guardians with moderate smart phones plus a monthly internet data to enable them access learning material via internet from their respective schools, we ask you to allow us channel your next donation to this cause to enable 20 guardians access smart phones to enable their children keep at school virtually.
Thank you
Hi
Am so sos grateful for your continued support towards our project on GlobalGiving, during this COVID19 pandemic, most women have lost income due to government imposed lockdown which in one way or another negatively affected their small businesses hence loss of income, most of them have now resorted to sewing sanitary pads and face masks, this project is now intergrating in fight against COVID19 by making hand sewn and machine sewn face masks for sale, the program is going through a thorough training programme to train all women and girls in hand sewing ministry of Health recomended face masks.
Your continued help is enabling these women to not only hand sew sanitary pads but also face masks in the fight against the deadly pandemic.
These women have also intergrated in sensitizing communities on COVID19 prevention, their project is working on a concept for making recomended sanitizers in the near future.
WARNING: Javascript is currently disabled or is not available in your browser. GlobalGiving makes extensive use of Javascript and will not function properly with Javascript disabled.
Please enable Javascript
and refresh this page.