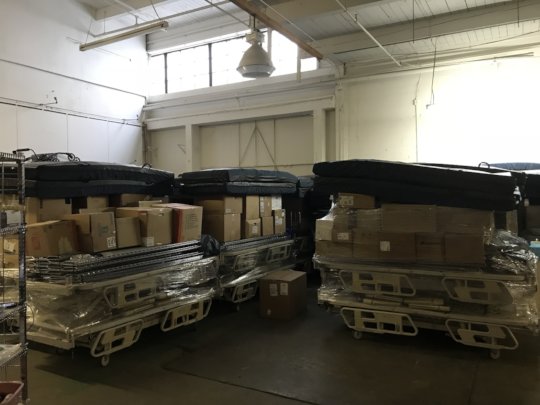 VIDA has had a very busy year in Peru. To date, VIDA has shipped 28 containers carrying over $30 million in aid. We intend to finish the year strong as we are prepping two containers for shipment later this month. These shipments represent a new partnership being led by Peru's First Lady, Nancy Lange, who is spearheading an effort to upgrade and increase the number of beds available in Peru's hospital system. To that end, these two shipments will carry 50 Hill Rom hospital beds along with valuable medical supplies and ambulatory equipment to use as much space in the 40' container as possible without damaging the beds. VIDA has already secured commitments for 192 beds and is looking to secure another 200 plus beds in 2018.
A major cost in this project is the ocean freight from Oakland to Callao. GlobalGiving donors play an important role in making these shipments possible. The people of Peru and VIDA thank you for your continued generosity.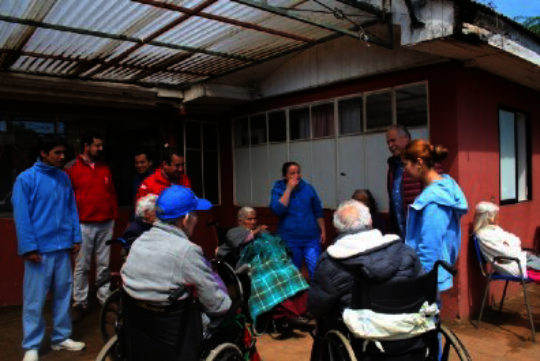 2017 has been a year of crisis. Natural disasters are impacting the lives of the most vulnerable both here and abroad. Unfortunately, millions are still impacted from previous year's disasters. This is one of the sad realities of international aid. There is a tendency to deal with the most immediate devastation and the long-term rebuilding is often ignored. Chile is once such example. Yet our support continues in Chile with container shipments to our local partner FEDES. FEDES then distributes the supplies to points of need throughout the country. VIDA is raising funds to make an additional shipment of emergency medical aid, all items specifically requested by our partner FEDES, but WE NEED YOUR HELP!
VIDA needs to not only pay for the ocean freight, but we need to help FEDES pay for custom fees in Chile and in country distribution costs. VIDA is focusing on two FEDES projects - Villa de Ancianos Padre Alberto Hurtado Foundation a non -profit that hosts more than 200 elderly people that are either homeless or abandoned. The second is a collaboration with healthcare providers in the District of San Bernardo which provides care to some of Chile's most impoverished citizens.
VIDA can make these shipments possible for $2,500 due to a matching gift. Thank you for your generosity.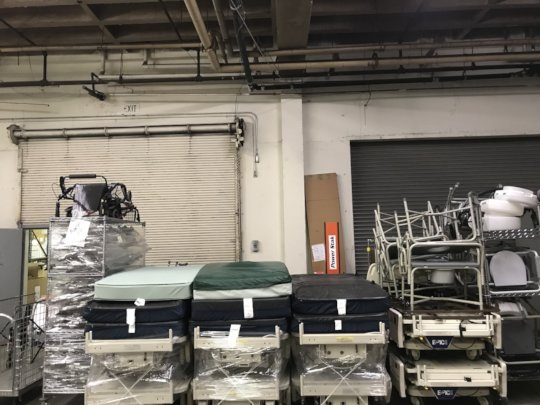 VIDA thanks GlobalGiving donors for your support! VIDA has made a total of 13 shipments (ocean and air) carrying nearly $12 million in aid in response to the tragic flooding and ongoing healthcare needs in Peru. Tens of thousands remain homeless, 300 plus hospitals/clinics destroyed and the infrastructure remain damaged - roads and bridges washed out and entire communities swept clean and millions still lack access to healthcare.
VIDA is working with our partners and the government to help rebuild the healthcare infrastructure. The government is donating warehouse space and dedicating transportation resources to transport the aid to the impacted communities and we are ramping up our efforts.
To that end, VIDA is shipping another 2 additional shipments by sea to Peru carrying 80 hospital beds along with walkers, wheelchairs, and crutches.
We are in the process of securing funding for the next 6 containers and appreciate the support of the GlobalGiving community!
WARNING: Javascript is currently disabled or is not available in your browser. GlobalGiving makes extensive use of Javascript and will not function properly with Javascript disabled.
Please enable Javascript
and refresh this page.