In spite of the many struggles to move donations through customs, VIDA remains fully committed to this impoverished country that has now receded into the background after the tragic earthquake and the most recent hurricane Matthew. The problems and struggles remain overwhelming.

VIDA is continuing to send additional aid to our project in Cayes Jacmel which is still reeling from the effects of the devastating earthquake. A group of physicians led by Dr. Magloire continues to visit Haiti twice a year, bringing with them donated supplies and equipment from VIDA. Thanks to the generosity of so many, thousands of impoverished Haitians have received care. Most recently, the group carried 25 suitcases of patient care materials. The value of the materials was in excess of $25,000. These types of shipments will continue twice a year due to your support.
VIDA has also been donating supplies to a variety of doctors, nurses and healthcare professionals who travel to Haiti on medical missions around the country. VIDA has found that this is a highly effective model in serving small communities outside the urban centers.
VIDA thanks the Global Giving Community for your support.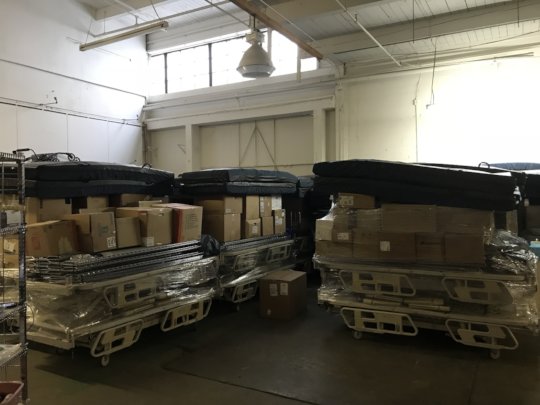 VIDA has had a very busy year in Peru. To date, VIDA has shipped 28 containers carrying over $30 million in aid. We intend to finish the year strong as we are prepping two containers for shipment later this month. These shipments represent a new partnership being led by Peru's First Lady, Nancy Lange, who is spearheading an effort to upgrade and increase the number of beds available in Peru's hospital system. To that end, these two shipments will carry 50 Hill Rom hospital beds along with valuable medical supplies and ambulatory equipment to use as much space in the 40' container as possible without damaging the beds. VIDA has already secured commitments for 192 beds and is looking to secure another 200 plus beds in 2018.
A major cost in this project is the ocean freight from Oakland to Callao. GlobalGiving donors play an important role in making these shipments possible. The people of Peru and VIDA thank you for your continued generosity.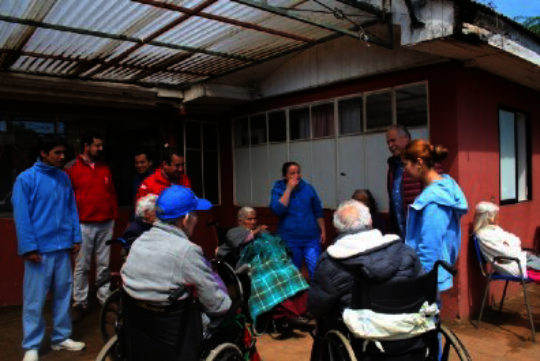 2017 has been a year of crisis. Natural disasters are impacting the lives of the most vulnerable both here and abroad. Unfortunately, millions are still impacted from previous year's disasters. This is one of the sad realities of international aid. There is a tendency to deal with the most immediate devastation and the long-term rebuilding is often ignored. Chile is once such example. Yet our support continues in Chile with container shipments to our local partner FEDES. FEDES then distributes the supplies to points of need throughout the country. VIDA is raising funds to make an additional shipment of emergency medical aid, all items specifically requested by our partner FEDES, but WE NEED YOUR HELP!
VIDA needs to not only pay for the ocean freight, but we need to help FEDES pay for custom fees in Chile and in country distribution costs. VIDA is focusing on two FEDES projects - Villa de Ancianos Padre Alberto Hurtado Foundation a non -profit that hosts more than 200 elderly people that are either homeless or abandoned. The second is a collaboration with healthcare providers in the District of San Bernardo which provides care to some of Chile's most impoverished citizens.
VIDA can make these shipments possible for $2,500 due to a matching gift. Thank you for your generosity.
WARNING: Javascript is currently disabled or is not available in your browser. GlobalGiving makes extensive use of Javascript and will not function properly with Javascript disabled.
Please enable Javascript
and refresh this page.