With the help of your ongoing support, the 3rd season of Earthwatch's Killer Whales in Iceland research expedition got underway last week and will continue through August. During this time, 30 volunteers will come together to form 5 research teams that will assist Lead Scientist Dr. Filipa Samarra as she collects important data on the health and behaviors of Iceland's little-understood killer whales.
Dr. Samarra recently shared her analyses and findings from the 2018 season:
Our second year of this expedition was our most challenging yet but thanks to our determined volunteers, we were able to successfully continue monitoring this population. This was our second year running an extended field season, from June to August, and we were very curious to see if we would find any of the same behavior patterns we observed in the previous year. Unfortunately, very poor weather conditions throughout the entire summer hampered our ability to collect data, and we had significantly fewer boat and land surveys than in previous years. Yet, we were able to make great progress with other research tasks back in the office, such as analysis of killer whale sounds and images collected for photo-identification.
Through land- and boat-based observations, we were able to confirm that killer whales occur in the Vestmannaeyjar archipelago (South Iceland) throughout the summer, mostly observed feeding on herring. We also observed other cetacean species, including the closest encounter we ever had with a huge aggregation of pilot whales! We had several sightings of these pilot whales interacting with killer whales, and once again towards the end of the season we saw blue whales travelling in the distance. We really appreciated the enthusiasm and dedication of all of the Earthwatch volunteers for participating in all aspects of the work, from the boat to the land station and office. Despite the bad weather, we were able to collect valuable new information about overall marine species occurrence in the area, as well as killer whale feeding behavior throughout the summer months. We feel very privileged to have shared this experience with you. Thank you for all your help and for being a part of our team, takk fyrir!
Our very best wishes to you all.
Dr. Filipa Samarra
This project aims to understand variations in the behavioral ecology amongst killer whales observed in Iceland, as well as the importance of herring as prey. This information is crucial to the assessment of the Icelandic killer whale population and will allow us to evaluate which proportion of the population is highly dependent on herring stocks and consequently the threats this population may face. More broadly, the monitoring of different cetacean species will also allow us to help characterize the local marine ecosystem, as well as its importance for different top predators. The Vestmannaeyjar archipelago is not only an important ground for various fish species but also home to the Surtsey Nature Reserve, a UNESCO World Heritage site and thus an area of significant cultural and biological importance.
We look forward to sharing findings from the 2019 season once data analysis is complete. In the meantime, thank you for all you do to support multi-year conservation studies like this one. Together, we are making a real difference in the fight to sustain our planet, one species, one donation, and one day at a time.
With gratitude,
Heather Wilcox
Director of Annual Giving
978-450-1208
hwilcox@earthwatch.org
P.S. Remember, you don't just have to read about this research from afar... you can be at the center of the action as an Earthwatch research volunteer! Please follow the link below to see which teams are still accepting volunteers in 2019.
** All photos provided courtesy of Dr. Filipa Samarra **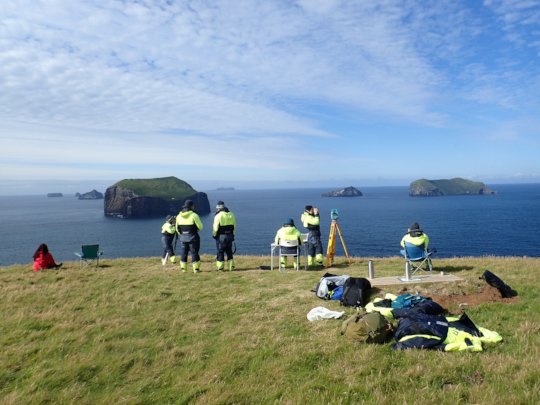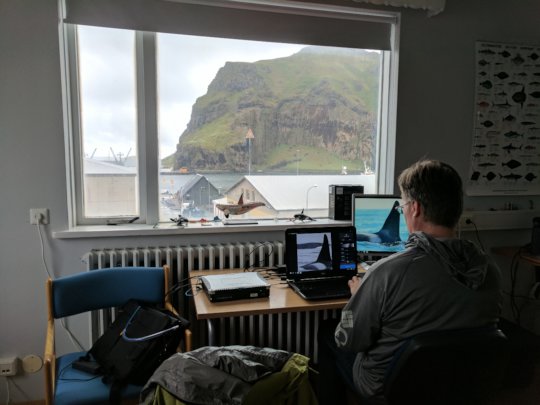 Links: