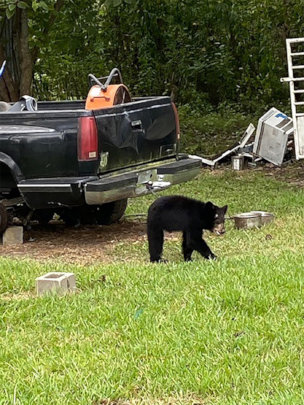 The Louisiana Department of Wildlife & Fisheries found this Black Bear cub tied to the bumper of a small pickup truck. "Sally" was born in captivity and taken from her mother shortly after birth. She was then forced to live for weeks tied by the neck to a pickup truck with no protection from the elements and receiving almost no food and water. Thankfully, Louisiana WF chose to let us rescue Sally and bring her back to our Sanctuary, where she made a full recovery.
Sally was initially paired with another juvenile Black Bear named "Baloo". Baloo has proven himself to be a wonderful, confident, and gentle older brother looking out for his younger sister. According to our Animal Care staff members, the two Bears adore each other and are absolutely inseparable. They are now happily living together with other bears as a peaceful and happy family unit in one of the Sanctuary's many Black Bear habitats. Thanks to your support, little Bear Sally had a place to go where she could live a long and healthy life. Please donate to help Sally, Baloo, and the hundreds of other animals that we have saved!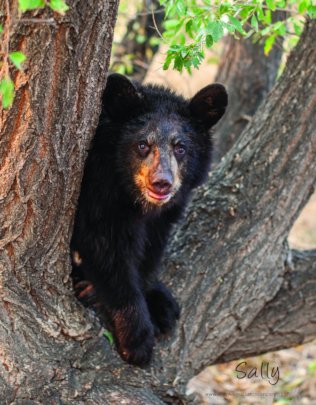 Links: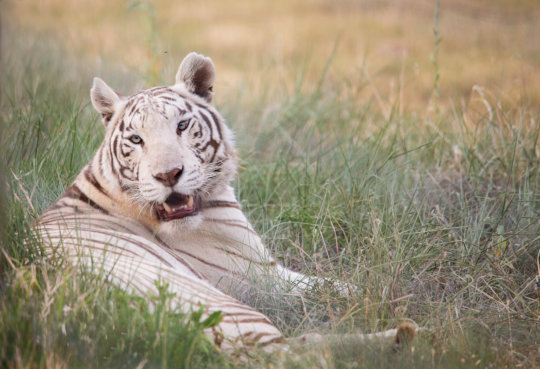 Since the beginning of time, clans, towns, regions and entire countries have gone to war against each other over the slightest verbal insult to the most egregious offense possible. However, with all the lives that are lost before, during and after a war is over, there is little doubt that the people who served for the benefit of others, did so with the greatest of honor.
The Captive Wildlife Crisis is real and there is no denying that it has been a long and arduous battle. Over and over the battle to reduce the number of breeders has raged on. This is an update on both The Refuge and recent rescued animals that have found their home here. Joe Exotic, Jeff and Lauren Lowe and others fought their own personal war via acts of public revenge. Their documented information allowed law enforcement and PETA to prosecute these three individuals as well as Tim Stark and Doc Antle.
To date, we have rescued well over 120 Lions, Tigers, Bears and many assorted hybrids belonging to these Tiger King characters. Many are currently living at The Refuge in spacious habitats. However, in order for us to absorb all or most of the animals that countless other breeders currently have, it will require many more habitat spaces to be created.
Today, nearly 1,000 acres of the nearly 10,000 acres have been developed. The project is moving forward. With your continued assistance, we can bring even more of these majestic animals home!
Links: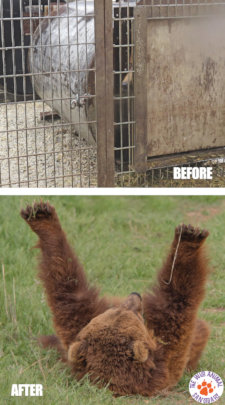 Thanks to your kindhearted support of the The Wild Animal Sanctuary's GlobalGiving project, "Help over 650 Rescued Lions, Tigers, & Bears", we have been able to continue our important mission of rescuing captive-bred large carnivores from situations of abuse and neglect, provide them with large-acreage habitats, and educate the public of their plights and the Captive Wildlife Crisis. None of this would be possible without people like you! For that, we are eternally grateful.
We'd like to regularly keep you updated with the goings-on at the Sanctuary, and how your donation has made a difference in the Animals' lives. Since our last emailed update, there have been a number of new occurences at both the Sanctuary and the Refuge.
Links:
WARNING: Javascript is currently disabled or is not available in your browser. GlobalGiving makes extensive use of Javascript and will not function properly with Javascript disabled.
Please enable Javascript
and refresh this page.