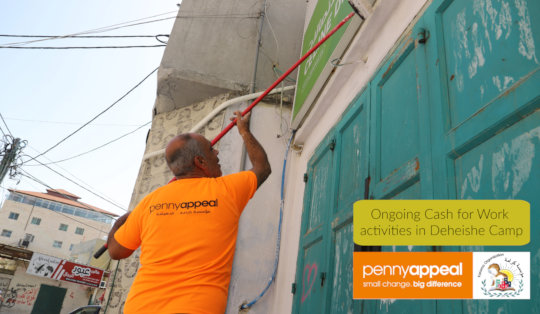 Dear readers, friends, and supporters of Karama Organization,
Thank you so much for connecting with our work and sharing in solidarity during these months of increased vulnerability and uncertainty in all parts of the world. As a global community, we truly find ourselves collectively impacted and forced to change in many ways.
The households that Karama serves have experienced both the negative impacts as well as some of the positive sides to the COVID19 crisis, that still keeps Palestine under an emergency situation. In the words of some of Karama's participants:
"Through the coronavirus, we were forced to stay at home and limit our social circle as much as possible. Though hard, it also made my kids stay more at home and show more interest in the greenhouse we have on our roof from Karama. We now spent many afternoons as a family on the roof, planting, harvesting and chatting together next to the green space, which I really enjoyed."
"My son did not work much during the emergency period as he could not move around freely. Though hard on him financially, on the positive side, he worked together with his younger brother on a sitting area on our roof which we decorated with lights and some beautiful flowers. Before we never had the time or energy to work and sit together on the roof, but now it has become one of our favorite family activities."
"Even though I try to keep positive, the crisis brought me and my family a lot of stress. My husband lost his job, and each week I do not know how we can provide for our family. I have several young children who all have been out of school since March and need their education and entertainment each day – which can tire me out. It also increased my worries about them, I am afraid to let them go out much or meet with friends, in fear one of us gets sick."
Karama has been quick since the early beginnings of the emergency in Palestine to respond with food distributions as well as health and hygiene items in coordination with local actors. As the crisis continued, the team continued to look for other ways to support vulnerable households. A dignified and effective method that we apply together with our donors and supports are direct cash transfers (with the amount depending on family size) as well as engagement of workers in Cash for Work programs in the camps. (With the selection of recipients and implementation naturally taking place in cooperation with local actors such as UNRWA and ministries.) This can help families meet their daily household needs while choosing themselves how to spend the money and set priorities.
So far we have been able to support vulnerable families with a little over 50,000 USD in cash transfers! Over 170 households in the different refugee camps have received a monthly salary that has allowed them to prioritize their health, food or educational needs. Through the innovative Cash for Work programs, this also had lead to beautiful improvements in the local communities; through painting walls and doors, renovated sheds, and planted trees. (Check out more pictures in our Facebook folder)
Karama hopes to continue with these programs as long as society needs. Many families have still NOT been able to return to work or economic activities and Karama is happy to jump in and fulfill a supportive role in society.
Thank you for making this possible!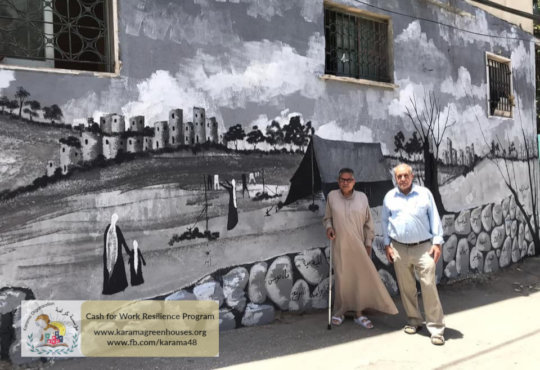 Links: