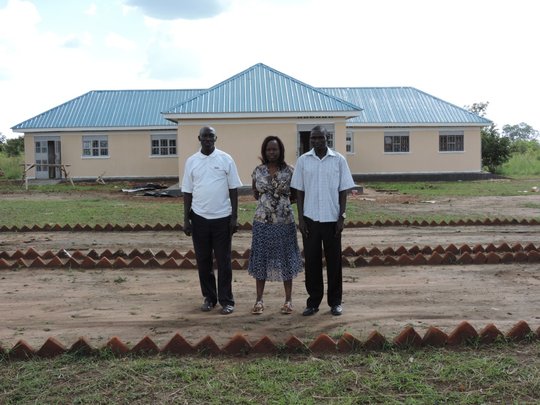 Supporters of Achon Uganda Children's Fund,
It is with both high spirits and heavy hearts that we send this Project Report for the Achon Uganda Children's Fund (AUCF).
Unfortunately, or Executive Director (and husband and father), Jim Fee, passed away on October 9, 2013. Jim was doing what he loved--riding his bike--when he was involved in an accident. He died very much at peace, surrounded by his family and friends. You can learn more about Jim in this article: http://www.runnersworld.com/general-interest/jim-fee-charitable-ally-of-ugandan-olympian-dies-after-bike-accident
But thanks to Jim's hard work and dedication, AUCF has made tremendous progress toward our mission: to improve the quality of life in rural Northern Uganda through access to health care and education, improvements to infrastructure and means of self-sufficiency. Jim left in place a talented and dedicated team of board members and advisors. AUCF is on solid foundation, and we are moving forward with all of Jim's great work.
We have already brought clean water to the village of Awake with a new well. Further, the Kristina Health Clinic and Staff Quarters has been operating for well over a year. It has already provided low-cost health care to the thousands of people from Awake and surrounding villages--for the first time ever. A patients ward, where recently treated patients and their families can recover, is nearly complete.
We have nearly achieved our original Global Giving goal of $50,000. With this Report, we are expanding our project goal to $100,000. With the additional funds, we will pay the growing clinic staff. Further, we are purchasing an ambulance in order to expand AUCF's reach, and are beginning to plan for housing for visiting doctors and a maternity clinic.
Thank you for all of your support, and for helping to bring Jim Fee's legacy to life.
Sincerely,
The Fee Family & AUCF Board of Directors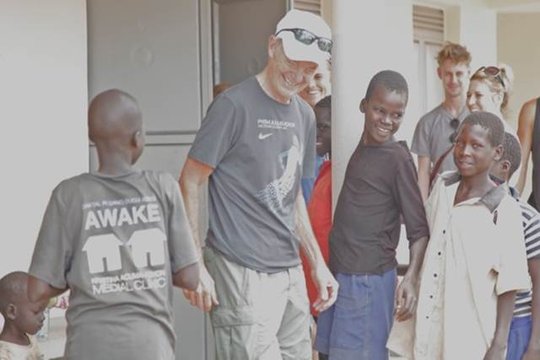 Links: