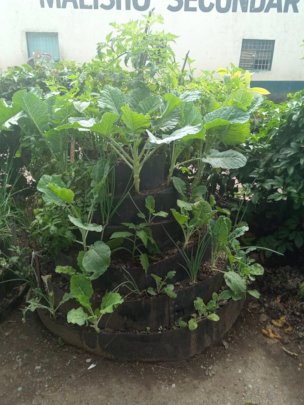 The recent Kenyan Government statistics that almost 200,000 girls had gotten pregnant was the saddest story I have heard arising from the effect of COVID-19 lockdown despite other stories that domestic violence have increased and there has been many unexplained deaths in the families. It is obvious that hopelessness is creeping up in people's lives and majority are in need of dire help.
This is particularly true in the slums where life is about hand to mouth. People get their daily bread from doing hawking business to walking every morning to industries looking for casual jobs. That is not possible now duew to lockdown, our community members are in such desperate situation and no wonder such depressing reports!
It is with this in mind that for the last three months of the reporting period, our concern has been how to get involved to help alleviate this problem. We have provided food items to the community members particularly targetting parents and guardians who are now with our pupils and students. Since all schools were closed it is not possible for our feeding program in school to continue. We have also through the help of other partrner organizations provided our girls with sanitary towels in the hope that they will not be lured into sex as an exchange of such needs and food.
During the reporting period we have achieved the following;
Provided food items to 500 households worth US$1,500.
Gave washing soap to 1000 households worth US$1,200.
Provided masks worth US$500 to 1000 people.
Created a vertical kitchen gardens within our compound and right now carrying out training so that the slum dwellers may replicate the same gardens in their compounds to ensure they have enough vegetables
Gave free water to 1000 households for drinking and domestic use for the last two months during this reporting period from our borehole.
Provided counselling services and training to our pupils particularly girls to caution them against those who would take advantage of them.
All these have been possible through our GlobalGiving donors, well-wishers, local supporters and also through partnership with other organizations without which we would not have achieved much.
Challenges
On the GlobalGiving FEED THE CHILD account, it has been almost impossible to get our supporters to give anything. The majority of those supporters are looking to us for provision.
We have not succeeded in getting consistent donors who would give every month whether there is GlobalGiving campaign or not.
We have not been involved even in the campaign initiated by the GlobalGiving because our donor base has been mostly those who are so affected.
Way Forward
Our desire is to continue mobilizing many donors to join us for these noble purposes of ensuring a future to the poor children and other members of our community. We are even more determined knowing that sometimes calamities beyond our control are bound to happen. We will appeal to our donors to be consistent by giving monthly donations.
We appeal to our donors to continue supporting us and share the same with their friends to enlarge our donor base. In this reporting period we received from GlobalGiving a total of only US$ 891 which include funds from the girlfund cohort where we are among the the eight (8) winners. This alone would not have made us achieve all that we achieved during this reporting period. With more of your support we will achieve much and help save lives of such vulnerable girls and children whom without our help will be wasted and sadly a bright future totally destroyed. You and we together will achieve much! Welcome.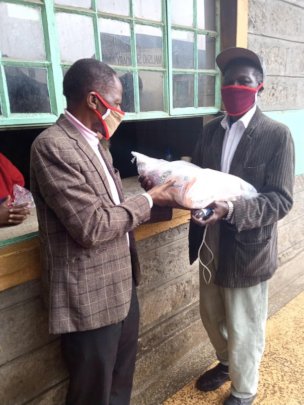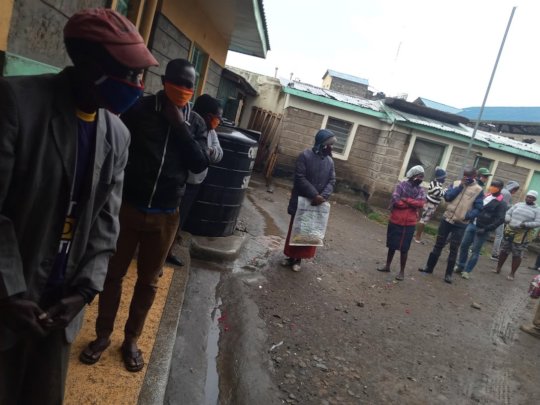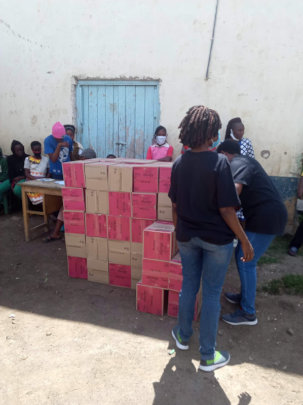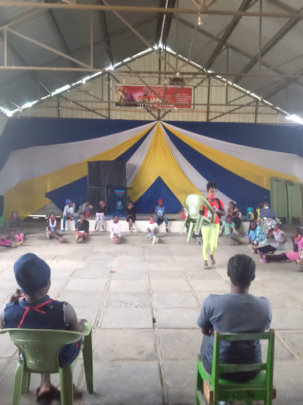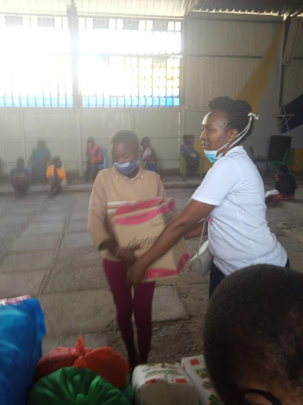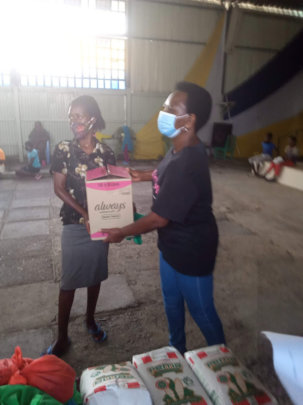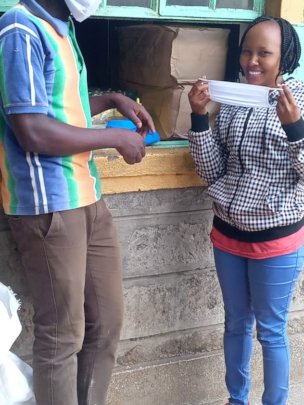 When we received the first disbursement on project "Help 100 girls to complete school", it was long after all our institutions of learning had been shut down due to COVID-19 pandemic. Because schools were nolonger in operation all the pupils were forced to go back and stay with their guardians and parents, we were forced to change the plan on how best we can still serve our girls.
Though they were nolonger coming to school but the acute need of getting food supply became more urgent than anything else. It forced us to help the guardians and parents mostly of the girls who were to be the beneficiaries of the fund to help them survive so that when this pandemic is over we may still have them alive to attend school without finding them already opted for early marriages or being abused in order to survive.
We therefore used the money and also from other well wishers to ensure our girls are able to get food to eat and help in the fight against COVID-19 pandemic by working closely with their families. Such unforeseen circumstances makes it very difficult on how best to use the resources that are meant for particular purposes.
We managed to give food items to 100 families (most of whom stay with our girls) and supply the water for hand washing and domestic use to 600 households within our community. We also gave bar soaps to help in hand washing and cleanliness and also masks to 1000 people on first come first served basis. The hundred (100) families where most of our girls stay also benefitted from the water and bar soap provision.
Since we have borehole we have continued to be at the centre of fighting the Corona pandemic by availing water not only to the parents of our pupils but to the entire community. Help from well-wishers like our GlobalGiving donors have made a giantic problem a little bit lighter. We continue to covet your donations and our continued partnership.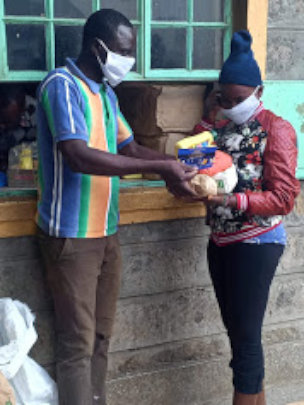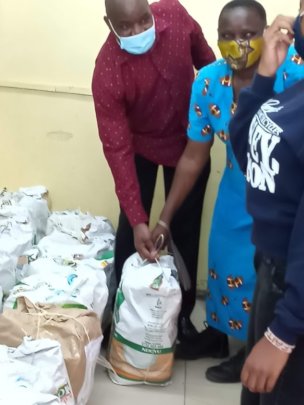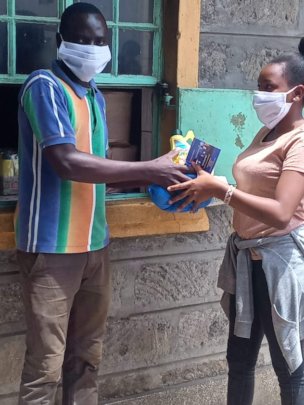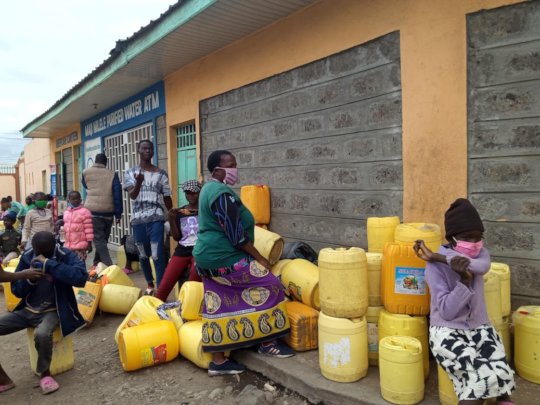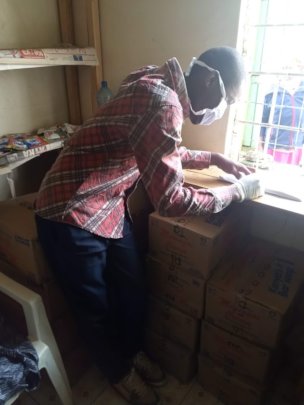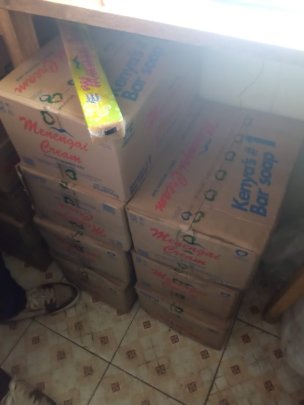 We succeeded in becoming GlobalGiving Permanent members after the accelerators giving which ended on 31st December 2019. As Sheepcare community centre, we do feeding program to the poor children who do not afford food as an incentive to come to school. Without provison of such they usually go back to the street.
We are so grateful to the GlobalGiving forum which made our supporters to come in number to help us buy the necessary food for the children. It is always a big husttle when the year begins since it is the lowest time to have any income. But with tha amount that was remitted to our account by the GlobalGiving at the end of the January 2020, we managed to do the following which often has been such a challenge:
Purchase enough non-perishable food item which will last us for the entire first term which is from January - April 2020.
We have also managed to fulfill the budget of buying the perishable food item every week as now we have a source of finance dedicated for this unlike other times that whatever money we are able to get has first priority in ensuring feeding program before any other need.
We have increased the quantity of the food given to the pupils and students.
We have managed to feed both breakfast and lunch consistently the whole month of February to 350 pupils and 54 staff members who also have to benefit from the provision.
Summary
Raising fund through the GlobalGiving has made us to manage to keep every child happy and be able to come to school consistently. The frate of absentees which was almost 50% have reduced to about 30% for the month of February. We trust that our account will be active and have enough money to enable us keep the feeding program going without any hindrances.
Attachments:
WARNING: Javascript is currently disabled or is not available in your browser. GlobalGiving makes extensive use of Javascript and will not function properly with Javascript disabled.
Please enable Javascript
and refresh this page.