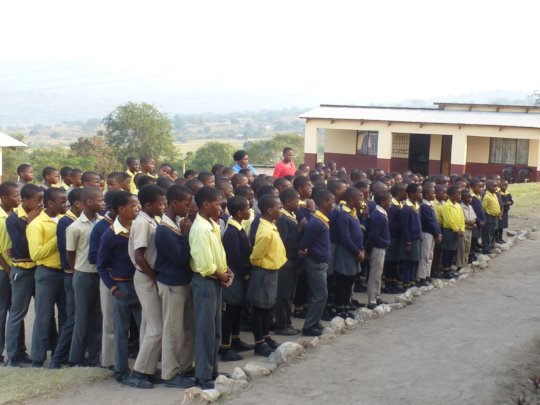 We conducted a round of training sessions at schools within the geographical catchment of the spay day. These sessions have two objectives - 1) to promote the value gained from animal care, and 2) to advertise the registration requirements of the spay day.
We start each session by asking "are you happy with how your dog - or your neighbours dogs - behave?"
Do they often snarl at you?

Do they wander on the road and around your community?

Do they run off and fight with other dogs?

Do they steal food or eat chickens?

Do they often have puppies?

Do their puppies often die?
There are many nods as these are very common challenges. As one young student said "because there are too many children and too many dogs at my homestead we are all hungry".
We than explain the services available on the spay day. For surgical services, most people have some type of understanding for male dogs but are not aware that this can also be done on female dogs. However, on male dogs their understanding is based on the local practice of tying off with a rope or wire; a very painful process that often results in infection.
For clinical services we use the term Kugoma as this captures the concept of growth monitoring and immunization that people are familiar with for young children.
For the upcoming Spay Day on June 8th, we carried out these education sessions at 13 schools for a total of 261 staff and 4,289 students.
During the week that Vusumnotfo and Swaziland Animal Welfare staff visited the schools, we came across over 8 dogs killed on the main tarred road that branches into the gravel roads and pathways to these schools. Dogs frequent the main tarred road because they are looking for food scraps dropped by people waiting for or travelling on public transport, contributing to car accidents.
Within the Swazi context, the animal care message is not just about the dogs and cats; hungry, multiplying, roaming dogs and cats are contributors to rabies, car accidents, and other disruptions that cause a wide range of unnecessary extra challenges; a web of problems.
Your support to this project results in healthy animals. This in turn allows people to directly experience the positive impact that good animal care can have on many aspects of their daily life.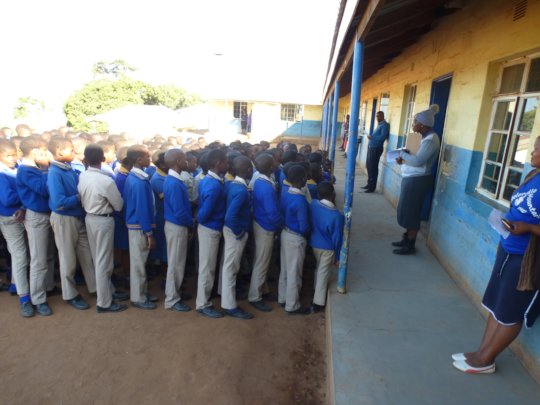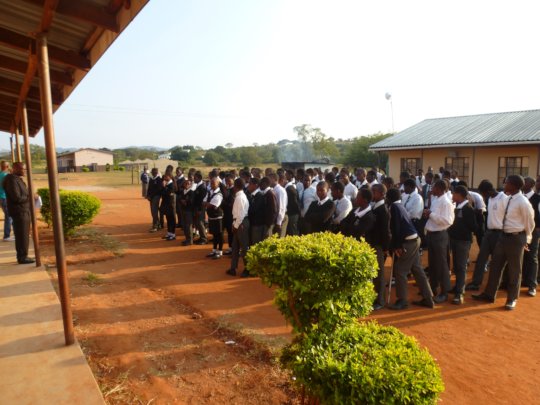 Links: