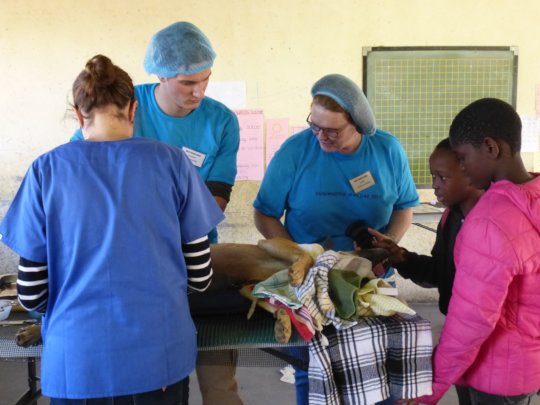 As an addition to our 2019 spay day, group of eight 12-year olds who were keen scientists and had an interest in pursuing medicine were given a guided tour during the spay day. I took them around to each of the stations where we observed with the opportunity to ask many questions.
The first room we went to was where animals only coming for health checks and vaccinations were examined. We saw the animals be weighed, vaccinated and have their eyes, ears and gums checked. We all stood attentively to watch the vets at work, three dogs at once receiving treatment. On our way to the next room we talked through why it was a good idea to neuter animals. The kids had some great answers 'so they become less aggressive', 'so they don't go and annoy your neighbour's dog'.
We then headed to the pre-operation room where vets would check if a dog was healthy enough to undergo the operation before anaesthetising and shaving it if it passed their assessment. The kids seemed rather surprised as we watched one big dog struggle on the surgical table, fighting the vets before the anaesthetic finally kicked in and he became unconscious, his tongue lolling out of his mouth. The shaving of the dog's genitals also caused a good deal of interest and laughter from the kids, I think they were worried the dog would wake up and not be pleased at what was happening to him!
Next, we went to what was normally a classroom for Mkuzweni Primary but today had been transformed into an operating theatre. Five vets were busy with different operations. The kids went in groups of 2 or three to shadow a vet and watch the animals undergo surgery.
Regrouping at the end, the kids were totally different from the restless bunch I picked up that afternoon. Their faces changed completely when they recounted what they thought of the spay day and of the surgery in particular - opinions ranged from how scary they thought it was, to fears that the dog wouldn't wake up and how amazing it was to witness this happen.
Lucky - It was so interesting. It was also scary in surgery but you must not be scared.
Sebulelo - I felt pain for one dog and I also realized it was a difficult procedure.
Surprise - The whole experience was scary, especially the cutting and shaving. I thought the dogs were not going to wake up afterwards but they did.
Nosisa - Very scary first time then it became WOW in surgery. I became very encouraged to keep observing in surgery.
Nobuhle - It was scary to see it. I learnt how to do things when I am also a doctor. It encouraged my desire to be a doctor.
Nonsindiso - It felt phenomenal because I think it is my destiny to be a doctor.
Simangele - I feel like I'm dreaming when I see all the dogs in surgery. I was surprised because it is the first time I have seen such a thing. I did not even know it was possible to do such surgery. I will for sure have a dog spayed.
Banele - I left pain for the dog and I was scared for it. I did not think the dog would wake up. It made me more interested to be a doctor.
It was amazing to see the impact of a totally new experience on the kids and was incredibly rewarding to see how it galvanised their dreams of the future. As our strategy for the spay day is to use animal care to promote empathy and responsibility in children, it was also a nice indication that our message is getting through!
Thank you for your support as this is critical to making this annual event happen - the date of June 20, 2020 has already been set!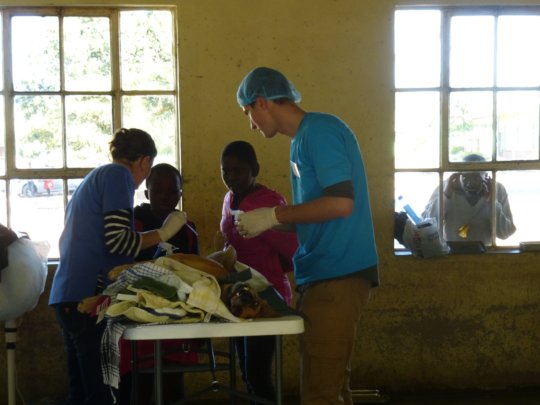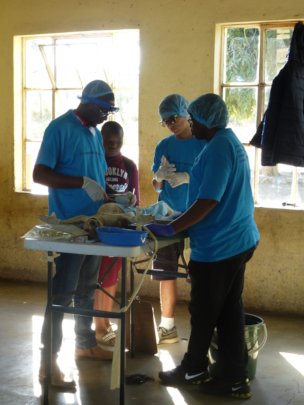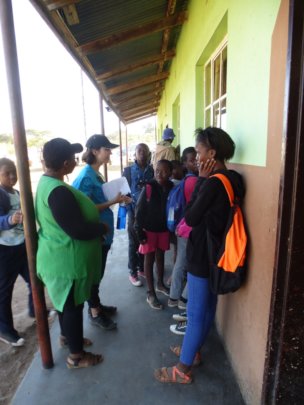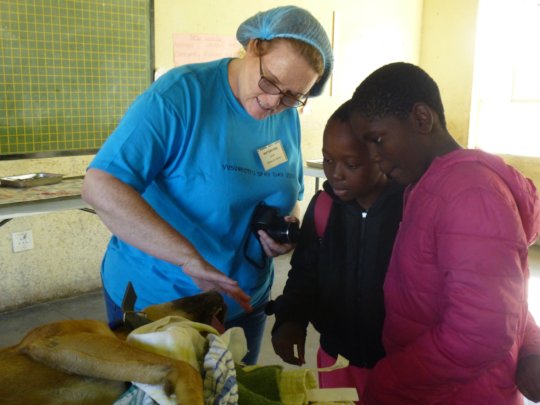 Links: