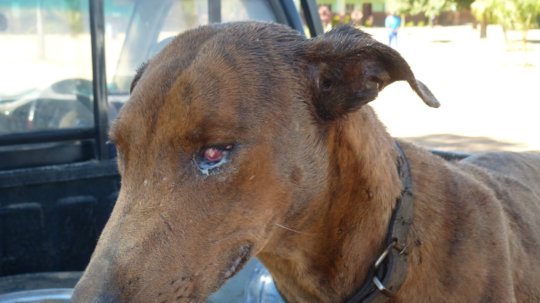 Many people in the rural area are not aware of how dogs and cats can be treated for medical conditions, or have access to doing so. So once their dog or cat picks up a medical condition, it just suffers along or eventually dies.
Our spay day provides a growing number of people with first hand benefit of well cared for dogs and cats, which in turn promotes good animal care as a parenting tool to promote responsibility and emapthy in young children.
However we could not do a spay day without the partnership of Swaziland Animal Welfare Sciety (SWAS). While Vusumnotfo organizes the community side of things, it is SWAS who organizes the medicines and liaisons with Swaziland Veterinary Association for the donation of their medical services, and with Waterfor United World College community service for their trained students who assist the vets and run the recovery room.
SWAS is a long established animal shelter in the capital city of Mbabane, with a branch in Manzini (both are 1.5 hours drive from Vusumnotfo, and longer if on public transport). Like animal shelters everywhere, it is an ongoing challenge to keep operations going. There are plenty of dogs and cats that need medical care and adoption, but to do so requires volunteers, staff and operating funds.
Therefore please note that SWAS is participating in the Global Giving challenge Dec 3-31 with the hope of being able to generate support for their two shelters and adoption sevices on Global Giving.
Drawing on the positive outcomes of our spay day, SWAS now has the goal of doing 3 spay clinics per year, thereby extending their services into the rural area (the June spay day being reserved for Vusumnotfo's area of operation).
In our 2019 spay day we also had photos of dogs and cats available for adoption, as a strategy to encourage people to get their dogs and cats from SWAS as these animals are already operated on and have received all their vaccinations and immunizations.
When we bring community participants to town for national radio recordings we also visit SWAS so that they see first hand the dogs and cats available for adoption.
We value our partnership with SWAS and are happy to promote their Global Giving posting accordingly.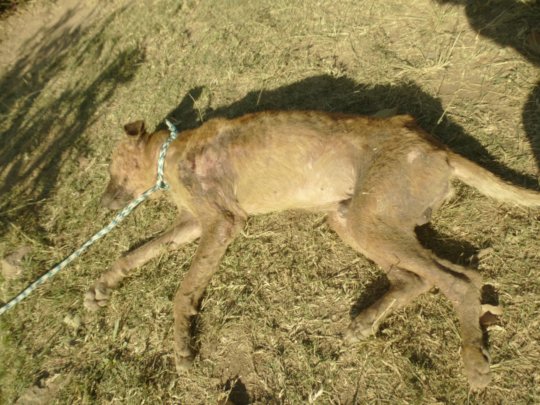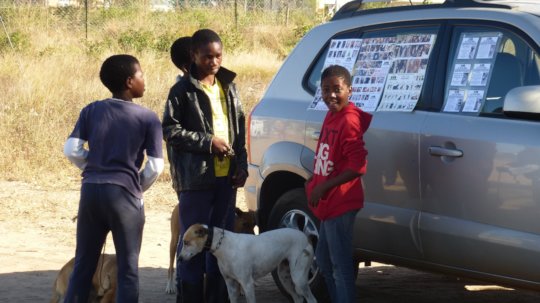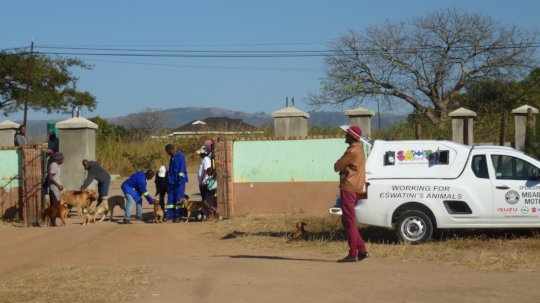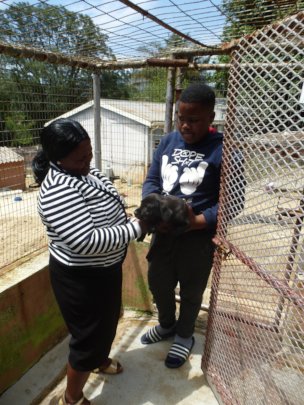 Links: