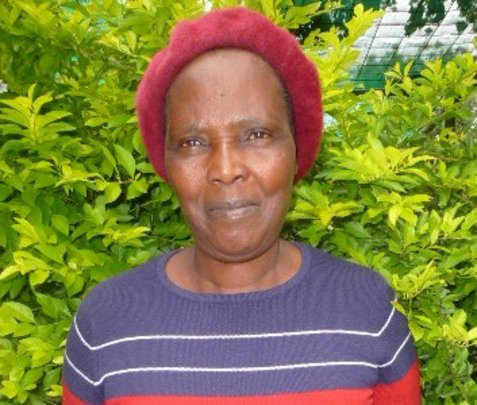 It helped me immensely to have my dog spayed. There is some troublesome animal that comes in the night and devours my chickens, but before being spayed, my dog would be away from the homestead when these attacks occur.
Now that my dog is spayed it stays at home and the wild animal does not get a chance to attack. The dog keeps an eye on my chickens and barks at every sound of sinisterly movement coming from the woods. My chickens have reclaimed their freedom and can now sleep on the ground without a problem. I also feel safe because my dog is always home and on guard for any intrusion.
After seeing the benefit of having my dog spayed, the people in my community have been constantly asking me when the doctors who spayed my dog are coming again. Although they know that they can personally bring their dogs to Swaziland Animal Welfare Society for the operation, organizing the transport and budgeting is difficult for most people in my community.
Narrated by: Thoko
Mine vele kungisitile kakhulu kuyiphakula inja yami, ngoba bekunesilwane lebesingihlupha kakhulu ebusuku sidla tinkhukhu. Uma lesilwane sifika, bowukhandza kutsi inja yami ayikho lekhaya.
Nyalo kepha ngoba seyiphakuliwe seyihlala lekhaya, lesilwane asisalitfoli litfuba lekusondzela etinkhukhwini tami. Ihlala laceleni kwato, nayiva kutsi khwasha, iyakhonkhotsa. Tinkhukhu tami setakhululeka setilala nje naphansi ngaphandle kwenkinga. Nami ngitivela ngiphephile kanye nelikhaya lami ngobe ihlala ikhona igadze umonakalo.
Emvakwekubona lobuhle balokuphakula inja, laba lengihlala nabo emmangweni, bangibuta kanyenti kutsi kantsi bayobuya nini labantfu labaphakula tinja. Bayati kutsi kuphakulisa inja kubita imali uma utimikisela wena le eSwaziland Animal Welfare Society.
Ibhalwe ngu: Thoko
Vusumnotfo collected Thoko's story 7 months after the community spay day at Mshingishingini, through the use of Most Significant Change methodology. In response to the many requests that we are receiving, with your support, we would very much like to carry out several more community spay days in May - August, 2015.