Dixie Adoptables has BIG news! As you may recall, our current shelter building is just not sufficient for our needs. Over the past few months we have been looking for an existing building or a new location to build on, but the city has been urging us to stay where we are. We have reservations about building a new building on their property, but after discussing our concerns with city officials, they have agreed to build us a new shelter building at our current location and are taking bids to have it constructed. This is a game-changer for us. The new building will give us the ability to start using the beautiful Mason kennels that we have had in storage for a year and have been anxiously wanting to get assembled and into use. It will also allow the animals more group play which is pivotal to keeping their spirits up while they are with us. Additionally, it solves the ongoing sanitation, sewage and electrical problems which have plagued the shelter since we took over operations. Having a new, much larger building will also greatly increase our ability to take in and care for animals who otherwise would have nowhere to go until we can find them new homes. While the city has agreed to pay for the slab and building, which is a significant commitment on their part, Dixie Adoptables is responsible for everything else. We will need to pay for all of the plumbing (which will be a LOT!), complete wiring of the building, interior walls and doors, insulation, heating and cooling system, assembly of the kennels, and much more. This is a large commitment on our part as well, but by building the interior ourselves, we will be able to configure it exactly as we need it to make the most of the available space. Our plans also call for completely rebuilding the drainage and plumbing systems. Currently the kennels drain through common open drains that pass through each kennel which is very unsanitary and easily spreads viruses and bacteria throughout the facility. Until now we have had to just make the best of it and spend extra time sanitizing and cleaning, but it is impossible to really make it sanitary. Our new kennels will each have their own sanitary drain which will run above the slab, making it easy to find leaks and problems with the plumbing. It will be far easier to keep the kennels sanitary and prevent germs from spreading between them. Compare the ease of maintenance this will give us to a recent problem we had with the sewers. A main sewer line had become plugged from leaves and trash being washed in from the recent hurricane (Zeta) and we had no choice but to fix it. It was causing dog waste to back up into the kennels with the dogs and preventing us from being able to clean, so something had to be done immediately. Because it was on a weekend soon after a major hurricane, we were unable to get a plumber out on such short notice, so we realized that we had to fix the problem ourselves. We rented a motorized drain auger and spent hours trying to clear the clog. When that failed, we decided we would have to open up the pipe, but it was underneath a concrete sidewalk. We rented a jackhammer and started breaking the sidewalk up. Several hours later, we were able to dig the sewer line out and disassemble it to remove the debris that was causing the problem. We then had to repair the line and make the sidewalk safe for our employees. This was not a professional plumbing crew doing the work. It was three women who work at the shelter with little plumbing experience but a lot of determination. After this experience, we are really looking forward to having a sewage system that doesn't require this kind of maintenance and knowing that we will be able to spend our time caring for the animals instead of running a jackhammer! The goal of housing these precious animals in a new facility with sanitary, safe kennels is finally becoming a reality. These sweet babies will be able to wait for their forever home in a climate controlled, sanitary, healthy environment and our employees will not be cleaning inside, not outdoors in rain, cold, and whatever else mother nature hands out that day. Your ongoing support is making this possible, but a lot more needs to be done. The building will be constructed over the next couple of months and we will need donations to install wiring and plumbing, purchase a central heating and cooling system, and build and finish walls. We will be doing as much of the work as we can ourselves with employees and volunteers, but many things will have to be done by licensed contractors to comply with city building codes. It is going to be expensive to do, but well worth the cost. If you haven't donated towards this project, now is the time to consider taking that step to help us make this long-standing goal a reality. If you have donated, we thank you from the bottom of our hearts and ask that you consider making new donations to help us get this exciting project done.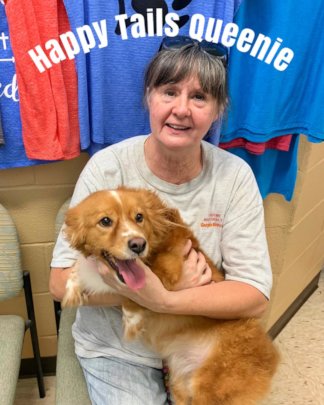 Dixie Adoptables has had a very busy few months, and we couldn't have done it without your support.
Dixie Adoptables has:
Taken in 171 cats and dogs in the last 4 months (including the seizure of 12 dogs from a neglect situation)
6 new heart worm positive dogs are receiving treatment
8 dogs were returned to their owners
40 animals were adopted or transferred to be adopted
4 DOGS WERE STOLEN
The dogs that were stolen have not been recovered, but all 4 of the people involved with their theft have been arrested and charged.
We would also like to update you on some of the stories from our last report:
Bernard- is doing well, but was placed on a diet by our veterinarian. This old fella loves his food, but is having to learn what most of us already know... Dieting is no fun!
Queenie, Juliette, and Red - have been adopted and are now in loving homes!
Henry- Our 10 year old senior is slated to go on a trip to the northeast. He is being transferred to an organization in Connecticut that has a lot of success homing seniors. We are so happy for him.
Dixie Adoptables has had a lot of skittish terrified dogs come in that have seemingly had little human contact. We are working with each of them to teach them trust and love.
Foxie- was trapped and was very initially fearful of people. She was quick to learn trust, and is now outgoing and loving
Solo- is almost feral in that he has never trusted people and it took weeks of working with him to finally trap him. We are working to socialize him and get him to adoptable status.
Lacey Lou- had very little human contact, has been bred by other strays numerous times, and supposedly even got into someone's drugs. She is now safe with us and learning to trust
Sarge- allowed our staff to catch him, but has been very fearful of us since.
Bobo- was surrendered by his owners and the shock of losing all he ever knew was very hard for him. He is now in foster care and is starting to come out of his shell.
We are preparing for another transport next week that will take 44 animals (36 dogs and 8 cats) to their forever homes in Maine and Connecticut.
Thank you so very much for your continuing support that makes all of this possible.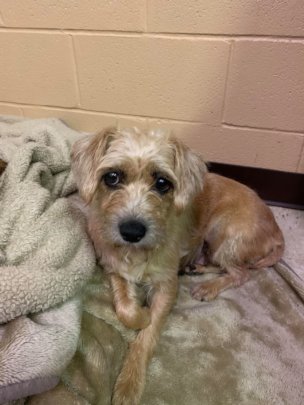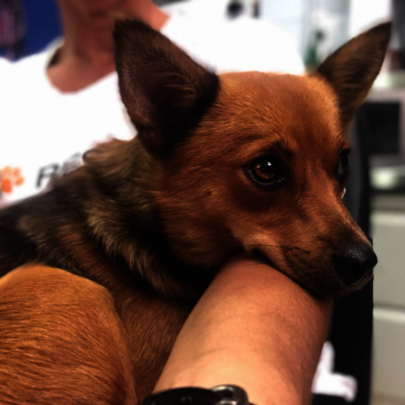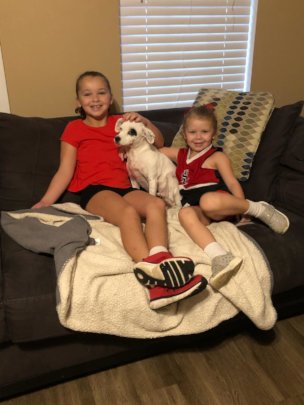 Dixie Adoptables has been very busy trying to locates a suitable new facility. We have looked at many properties in the area, but the costs are beyond our capabilities. Many are only for rent and investing money into something we don't own wouldn't be the best use of the funds and donations that we receive because there is no long-term security in a rented property. We do still have the option of donated land to build on, but still need to fund the building itself.
The animals in this community need our help, now more than ever. We need to build a facility that will allow us to better care for them. The ability to use sanitary kennels and improve our quarantine measures alone would be worth the effort, and the new kennels will also be much easier to clean and sanitize. This will result in healthier animals. Our current facility does not have any air conditioning or heat in the kennel areas. The new facility would allow us to keep the animals in a heated and cooled environment, something that just isn't practical with our current facility. This will result in happier animals.
We can't do this without your help though. Dixie Adoptables has come a long way in the past few years, but we know that with your help, we could do so much more! Please share our story with everyone you know and help us make a difference for the homeless animals.
WARNING: Javascript is currently disabled or is not available in your browser. GlobalGiving makes extensive use of Javascript and will not function properly with Javascript disabled.
Please enable Javascript
and refresh this page.