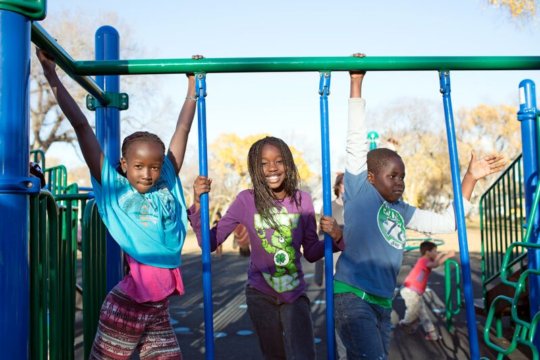 As the weather gets nicer, many families look for activities to fill the time outside of school hours. This time of year is an important reminder that the hours spent outside of school are critical for children and youth, and it is important that they always have a safe place to be. It's easy to forget that many families struggle to find a place to send their children, whether it is after school or for their summer vacations. For many parents, the idea that their child could have a productive, engaging place to go when they're not in school is hard to imagine.
When you support Boys and Girls Clubs of Canada, you're helping many young people overcome significant barriers to a fun, safe place to go during these times. Camps and after-school programs not only provide a safe place for kids, they also provide the opportunity to learn, grow, and try new things. Our Clubs offer a wide variety of activities to choose from, meaning that kids can spend their free time doing everything from visiting museums, to exploring creative passions, and learning new skills.
However kids choose to spend their time at Clubs, staff are trained facilitators who focus on fostering a place of belonging for everyone. Ensuring that a young person meets their full potential is a year-round job and, as a result, our staff maintain a supportive space for children and youth throughout the summer months and during after-school hours. These can be difficult times for many families; kids can struggle when they find themselves without the structure that they are used to during the school day. Our member, Brendan, describes the importance of our Clubs at times like these:
"The Club helps push us in the right direction at a time in our lives when we are really vulnerable. Kids can fall in with the wrong crowds easily, and the Club helps us stay on the right path."
– Brendan, Boys and Girls Clubs of Hamilton
All young people deserve a place to learn and grow this summer. Your support is critical in providing these opportunities to children and youth across Canada.