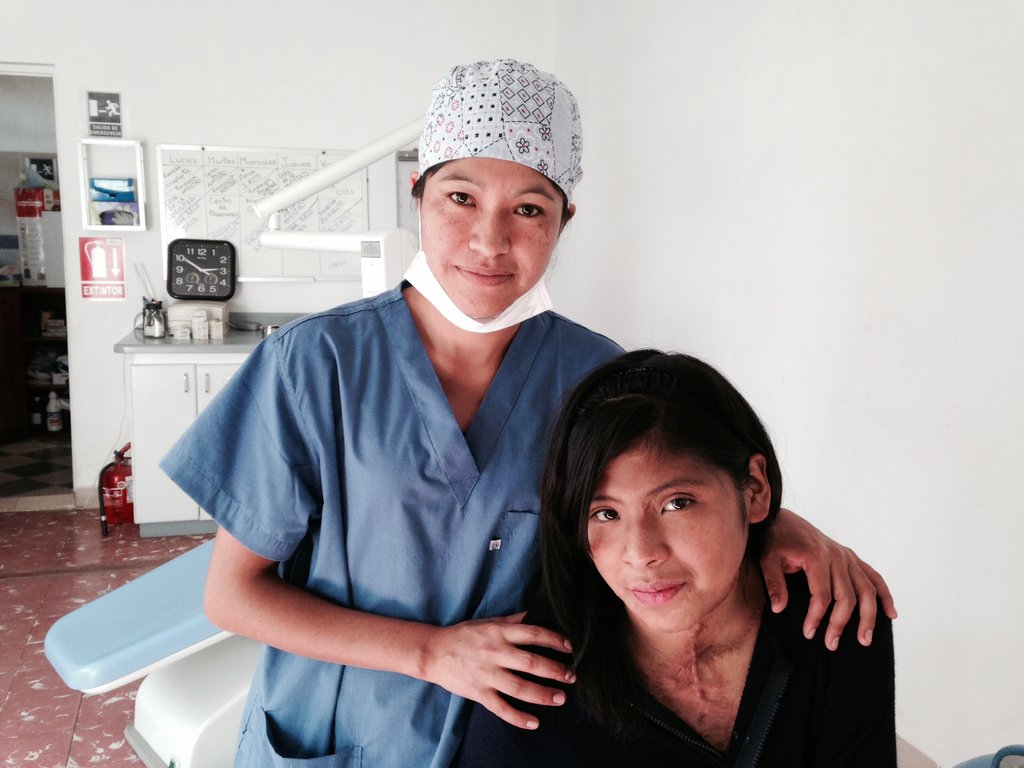 Smiles Forever Continues the Tradition of a Holiday Party for Burned Children
Smiles Forever Foundation staff have been working with Mosoj Punchay Foundation (burned kids in rehabilitation and recently
out of the hospital), for 8 years now and doing the Christmas party
at the hospital for the last 4.
We cannot work directly with the hospital due to the medical
circunstances, but we established the toothbrusing program and work with
the kids once they leave the hospital.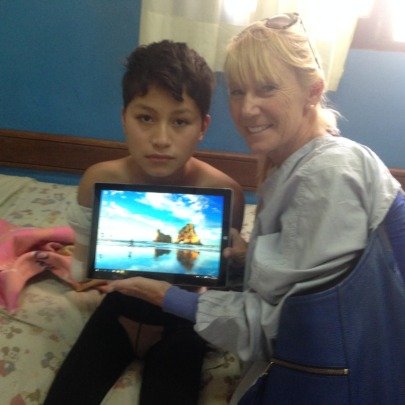 The year Sandy's father gave Wilson a laptop to help him communicate after he lost his arms from an electrical burn.
Traditional Holiday Party with Santa
Doing the Cristmas party comes from our hearts. Since all these kids
have a special place in our hearts, all the staff collaborates.
This year we voted that instead of using our Smiles Forever provided funds for
our Christmas activity or dinner, we instead will use those funds to buy toys
for the kids in the hospital. As usual, I will dress as Santa. This is a roll I look forward to and it gives me much satisfaction to spread joy. I am so proud of our generous staff who will donate some of their Christmas bonuses to purchase meals
for the kids.
This year is going to be a different one since it is the first one without
Martita doing most of the shopping and preparing natural juices for
the kids ........we all miss such a special lady who passed away. She had been with Smiles Forever from the beginning as a housemother and is not forgotten. Martita personified the spirit of giving.
Preparations Continue with Smiles Forever Staff donating bonuses for meals & toys
The actual party for the recovering burned children who need encouragement and acitivities will be on December 15th. Remember we are in the southern hemisphere, so now it is our warmer season. Allow me to share photos from prior years with these brave a precious children.
Happy Holidays to all our wonderful donors from myself and the staff here in Cochabamba, Bolivia.
Sharing the Joy of the Giving Season,
Sincerely,
Alejandro, devoted Smiles Forever Clinic Director
Here I am pictured out of my Santa outfit last year/ and on an outing with my young family.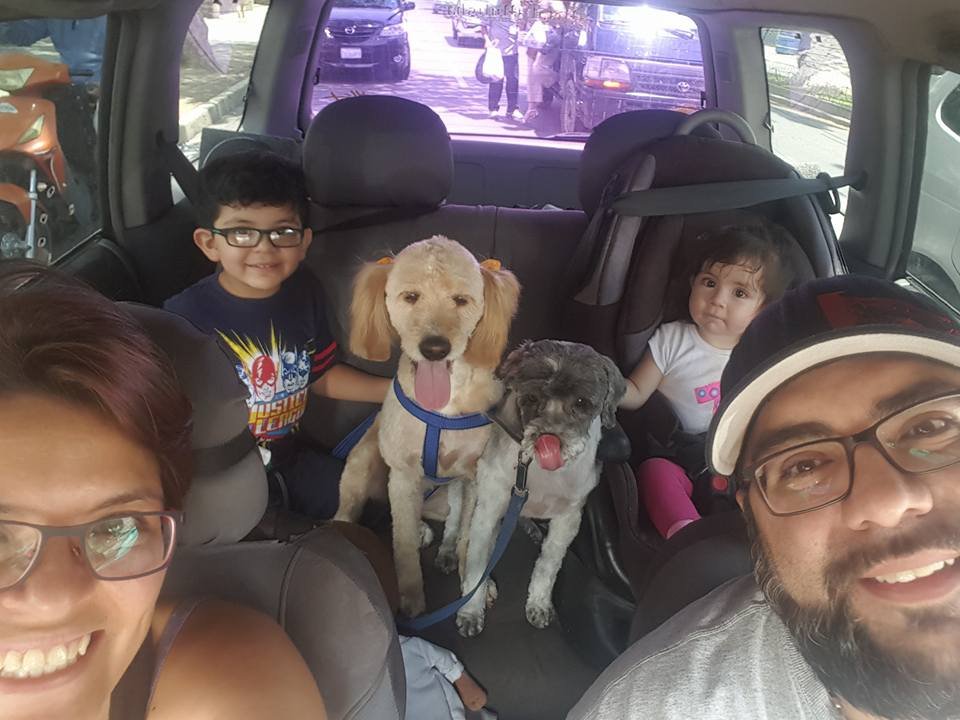 Note from Smiles Forever Founder Sandy Kemper
Personally, I add how lucky our organization has been to have Alejandro come to us at the beginning and mature with us as our vision for helping bring dental care to Bolivia developed. Alejandro brings so many talents to us and I have seen myself how he instills hope and promise to those around him. I might add he is a wonderful jolly Santa!
Alejandro and I have already been planning how we can bring Smiles Forever into 2019, getting a head start on plans to enhance the clinic practices and outreach. We like new ideas, so if you, our treasured donors, have an idea to broaden our social media status and strengthen our "brand," please share. We will be listening. It took all of us to bring us to the level of World of Children prize winners for health in 2018. Feel free to see pictures and more about our story on the World of Children site.
Heartfelt thanks, Sandy