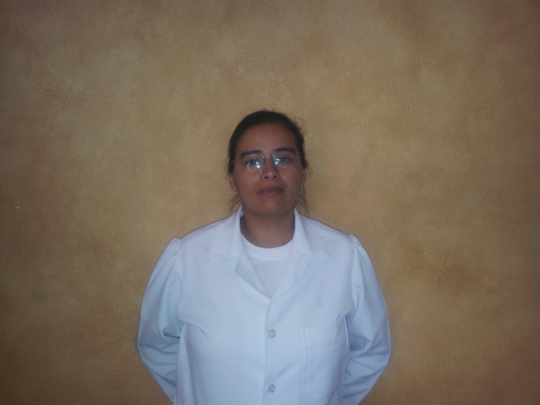 2014 a Banner Year! Our 14th Serving the Cocabamba Community & Operating a Dental Hygienist School!
Our grassroots, home-grown Seattle charity Smiles Forever, which has run a dental hygienist school for 14 years in Cochabamba, Bolivia, now has gone global.
We're Proud of Our Global Giving Superstar Ranking!
For four years Smiles Forever has been building to Superstar Level on www.globalgiving.org. This year has been an exciting one since we participated in a www.globalgivinguk.org (based in London, England with outreach to Europe, Australia & New Zealand) 50% matching contest and won the grand prize, 800 pounds, plus more in matching funds. A special thanks goes to Sandy's parents, Sam & Eddie Robison for helping! Another special thanks goes to Nancy Clark, who has been attending both in-person and online seminars offered by the Washington, D.C. staff. The D.C. and the London office, too, have been doing a fine job of sharing helpful hints and of making sure we understand contest rules.
Invitation-- Reaching out to New Recurring Givers from December 1st - December 31st
Now Smiles Forever has four active projects with GlobalGiving. One of these, "Fund Dental Care for 7,000 Indigenous Children," #17807 is signed up for the month-long December campaign to recruit recurring givers. This project zeros in on the dental needs of the surrounding community by bringing dental health to shelter children, children with cancers, and children who have been burned. Also, we are serving others at schools in the indigenous communities. Click on http://www.globalgiving.org/projects/fund-dental-care-for-7000-indigenous-children/ to sign-up as new recurring givers ANYTIME DURING DECEMBER!
Take Part in Microsoft's 100% Matching Challenge on Giving Tuesday December 2nd
Mark Giving Tuesday, December 2nd, on your personal giving calendars, and the key times to push the DONATE NOW BUTTON are 6:00 a.m. Seattle time and 12:00 p.m. noon Seattle time. These times mark when the contest begins & when Microsoft replenishes the 100% matching pot. (Please use debit/credit/or PayPal. Gift cards, checks, & text donations don't work with this instant "game" in quest of matching dollars). We are privileged to have our projects designated as YouthSpark. This means our projects educate young people between the ages of 6-24 in a direct way which will impact not only their lives, but in turn have the long-range effect of benefiting their communities. All donations to either our original project, "Send a Homeless Bolivian Woman to School for a Year" #7925 http://www.globalgiving.org/projects/educating-homeless-bolivian-women/ are of immense help. Click to donate to our micro-projects, "Fund Vania's Journey from a Shelter to Success" #18747 http://www.globalgiving.org/microprojects/fund-vanias-journey-from-a-shelter-to-success/ or "Marcela Needs Safety While Studying Dental Hygiene" #18744 http://www.globalgiving.org/microprojects/marcela-needs-safety-while-studying-dental-hygiene/ unique donations count up until midnight Pacific time towards several prizes. If you wish, you may set your screen to simultaneously donate from $10-$500 for all three.
See & Share Smiles Forever's Stories & Reports & Pictures
Meet our staff and students and their clients by browsing through four years of stories found on these project web sites. There are links provided by GlobalGiving between them, and there are options to read any of the reports about all we have done, including what we have accomplished with help from outside volunteers. You are welcome to share these stories and links in your own holiday friends & family letters & social media contacts. Also, if you know of dental professionals who wish to inquire about a minimum two-week stay helping in Bolivia, please ask them to contact sandykemper@smilesforever.org.
Honorees at Gala Bolivian Dinner for 800
While we missed seeing you all at our customary Seattle Smiles Forever benefit dinner, we instead wish to share the night we were honored for our Bolivian work. Smiles Forever was the featured charity at a major Bolivian dinner for 800, prepared by 80 volunteer chefs and hosted by VIP Magazine. Sandy's husband Freddy, and their adopted daughter Gisele (who had severe ear infections when she was brought home from an orphanage) are in one article. Sandy is a "cover girl" and her story is told in a great write-up about the dental hygienist school and her unswerving commitment to the under-served indigenous community.
Meet Paola - One of Our Newest Students
Paola is a young mother with children Kyara, Lucas, and Camila. When her first child was born, Paola worked during the day to provide for her daughter and finished high school at a night school named Amor de Dios. Paola shares, "When I graduated from high school my economic situation was really bad, and I couldn't study nothing. I was in that situation for many years. Smiles Forever provides me the opportunity to learn about dental hygiene without having to choose between my family and the studies. Smiles Forever opened the doors and they are giving me an opportunity in the future for me and my whole family." Paola explains how she wants to complete her studies and to help her daughters so they don't go on the path she did. Paola continues, "Since the first day, I've found in Smiles Forever friends, and great people who help not only in my studies ,but also in other apsects of my life. I won't let Smiles Forever down, and I will be a great and wise hygienist. I know this kind of opportunity is only once in a lifetime."
Smiles Forever has come a Long Way!
Smiles Forever is grateful to have come a long way, but we need that steady flow of donations to keep our school and outreach clinics going. Paola speaks for all of us, "Ï want to thank God, Smiles Forever, and all the people who donates so I can be in this program."