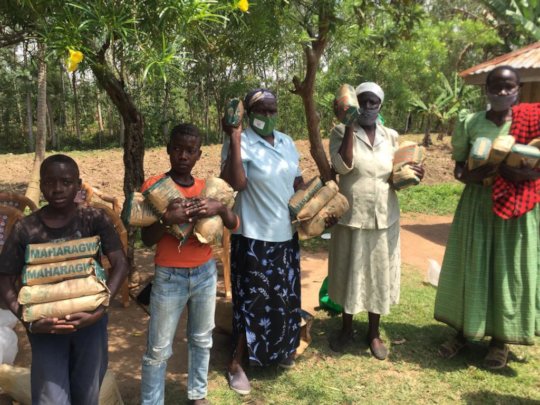 Unfortunately, due to Covid19, schools in Kenya have been closed for almost 7 months now. Most schools' buildings and facilities have been left completely unused during this time. On top of this, for a good majority of that time, most movement and construction was halted in an effort to minimize the spread of the virus. These factors combined, have made it impossible for us to build our second toilet during this time period. However, as stated in our last report, this pandemic didn't stop the work that needed to be done. We have now successfully held three monthly food distributions and have transitioned from offering relief to the families and Orphans and Vulnerable Children(OVCs) that we work with, to now empowering them to be able to take care of themselves by supporting them with seeds for planting. With harvest season soon approaching, we are excited to see how these families have done for theemselves!
That being said, the Cabinet Secretary of Education has made several announcements lately that would seem to suggest the opening of schools by early next month. As we eagerly await the re-opening of schools, would you pray for the children of these schools as they are thrown into their new normal, for the teachers who are trying to ensure these children receive the best education possible despite new challenges, and for Kenya's leaders as they grapple with making the best decisions for their country?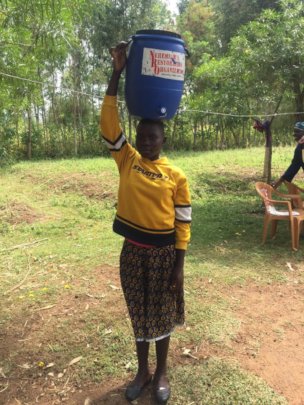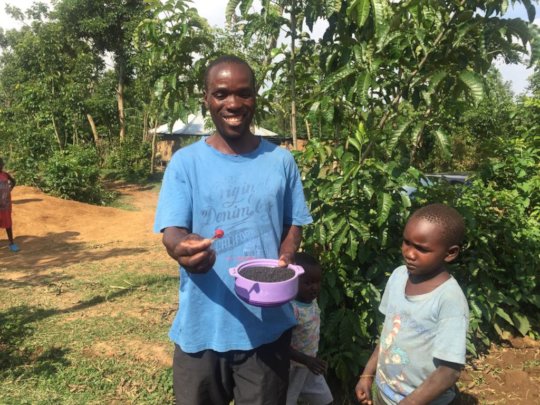 In the middle of March, Covid19 finally made its' way to Kenya. Two days after the country's first case was announced, the president issued a work from home order that closed all schools and many businesses along with a nation-wide curfew from 7pm - 5am. The affects of the pandemic were felt by all, but especially those who are reliant upon day to day income to feed their families. Markets weren't allowed to open, shops were closed, many of the families we support in Kisumu and Siaya, Kenya, lost all sources of income in just a manner of days. On top of this, extreme flooding and a locust infestation worse than the region had seen in years, gripped Western Kenya and farming simply became obsolete. The 36 families we work with were devastated and Nehemiah's Restoration Organization knew we had to step in to provide relief during this time of hardship.
Thanks to your support, we were able to successfully hold 3 monthly emergency relief food distributions during the months of June, July and August. Our 36 families received corn meal, beans, and cooking oil to make sure that their children, including the many Orphans and Vulnerable Children these families have taken in, were still fed despite having no source of income. Each month, we met with the families and talked about their situation.As the pandemic wore on, we recognized & met new needs by adding hand soap, face masks, and even containers with taps to collect water in for the purpose of hand washing, to our distributions. Many of these families don't have running water in their homes and so washing their hands proved a difficult preventative measure against the virus. We are grateful for your support and appreciate how you have helped keep these children alive during their families' greatest time of need.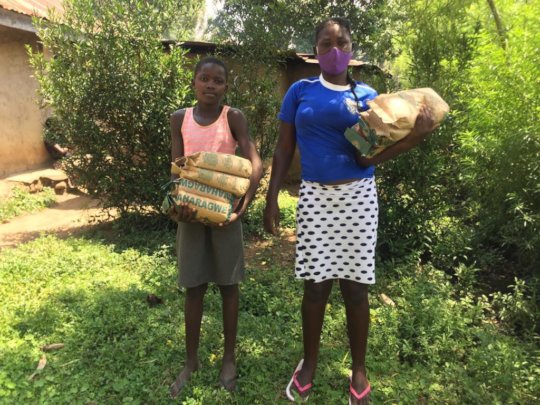 We all know these are unprecedented times. But while States in America are beginning to open up so that life can go back to normal, life in Kenya is still very much at a standstill. At the beginning of June, the President of Kenya ordered that the country will stay in lockdown for another 30 days. There is a nation-wide curfew that makes movement difficult. Markets have been closed for months to mitigate the spread of the virus. Food is scarce and the prices have skyrocketed thanks to a locust infestation. And to top it all off, there's been extreme flooding that has washed out roads and devastated crops.
Due to the closure of schools because of Covid-19 and the danger of spreading the virus if we were to bring together builders to work on constructing another toilet, we have had to put our project on pause. As soon as things open up and we believe it is safe to do so, we will resume our project and begin building the second toilet.
In the meantime, that does not mean we aren't doing anything. After doing a small-scale food distribution in April, we realized how crucial this effort was. During the months of June, July, and August, we are focusing our regular program funding on keeping the 36 families that we support alive through monthly food and sanitation distributions. Each monthly package will include 50lbs of corn flour, 8lbs of green grams, and one gallon of cooking oil, as well as face masks and hand washing soap. The cost of one of these packages, one month's worth of food, is roughly $60. In the pictures attached, you will see documentation of the first of our distributions which happened earlier this month.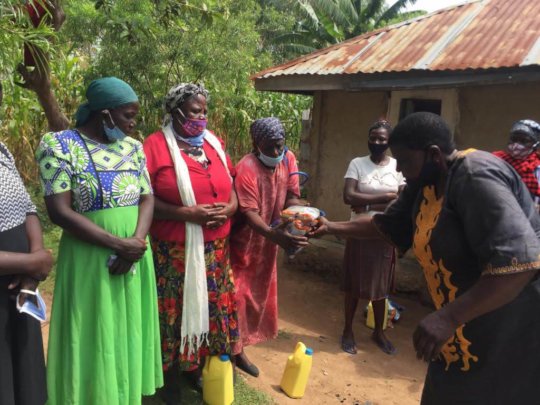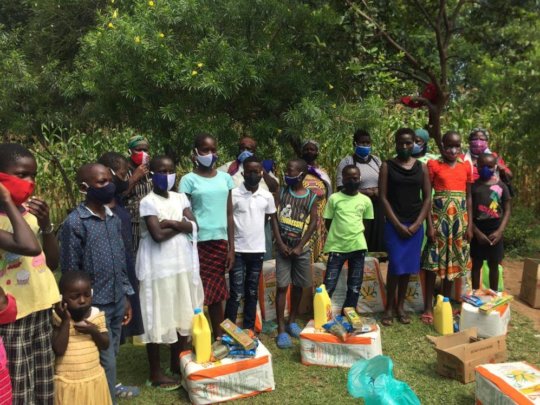 WARNING: Javascript is currently disabled or is not available in your browser. GlobalGiving makes extensive use of Javascript and will not function properly with Javascript disabled.
Please enable Javascript
and refresh this page.