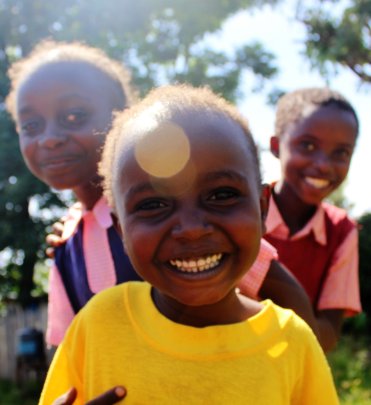 HopeCore's grassroots child and maternal health care delivery model is integrated, comprehensive and community-based.
We have demonstrated that we can sustain our program over 16 years, and have developed relationships and grown deep roots within our community. We have working partnerships with the Ministry of Health, Ministry of Education, and over 200 schools.
We have placed 18,500 malaria prevention bed nets into our community.
We have distributed clean treated drinking water systems in 184 schools, reaching 45,000 students, which is a historic first in Kenya. We have also provided hand washing facilities with soap in each of these schools.
This program is extremely cost effective.
We provide clean drinking water for 25 cents per year, and handwashing soap at 30 cents per student, per year.
Over 12,000 women and children have been educated or treated through our child and maternal health clinics.
We are committed to leaving clinics and hospitals and taking health education, disease prevention, and curative services directly to our clients, in their schools, neighborhoods, marketplaces, and churches.
We have pioneered an age-appropriate health curriculum in all our 130 elementary and 25 secondary schools.
Our successful HIV prevention program is run by students, for students.
We operate a free health hotline for anyone in the community, 24 hours a day, 7 days a week.
For 16 years, we have also operated a successful micro enterprise village bank, with a repayment rate consistently greater than 92%. This program allows families to afford better health care.
We have for you a complete 60-page referenced report that explains our child and maternal health program in detail.
What are our competitive advantages?
First, disease prevention is 100 times more cost effective than curative services.
Our mobile child and maternal health program operates out of 130 schools. We have no brick or mortar costs. We use the schools and community facilities to operate our programs.
For every dollar we receive, 99 cents are spent in Kenya.
By 2050, population predictions warn us that 45% of the world's children will be on the African continent. The mothers and children we teach today will be the grandmothers and mothers of 2050.
The Ministry of Health has endorsed the expansion laid out in our 5-year strategic plan.
In the first two years, we plan to strengthen our present services to reach out to tens of thousands more women and children.
In the following 3 years, we plan to grow our geographic coverage to reach 275,000 villagers by the year 2021.
To achieve our objectives, we are seeking donations from partners such as yourself.
I invite you to meet me, to visit our project site, and to join the network of partners and foundations which support us.
In some ways, I have been walking the path to this room for the last 50 years.
At times, it has been a difficult and lonely journey, but I no longer walk alone.
I am now accompanied by 50 empowered employees, a strong and committed US board, and the support of multiple foundations and individuals.
The health of African women and children depends on the decisions and choices you make today.
I urge you to join, and walk with us.
Thank you.