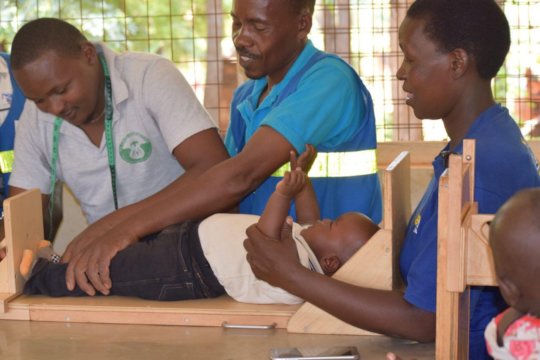 Our maternal child health project has continuously impacted the lives of thousands of children and mothers in Mwimbi and Muthambi Sub-counties, Tharaka Nithi County in Eastern Kenya. Our comprehensive healthcare approach is based on three key pillars: education, prevention, and curative health services.
We have continued strengthening our MCH project by putting much emphasis on the 14 child health survival technologies: Consuming only clean drinking water, regular hand washing, staying up-to-date with basic immunizations, basic antibiotics access, oral rehydration therapy to recoup nutrients lost during bouts of diarrhoea, Vitamin A supplementation, roundworm deworming, growth chart monitoring, prolonged breastfeeding, using proper child spacing techniques, all members of the household sleeping under malaria-preventing bed nets, HIV testing and counselling, basic prenatal care and follow-up, and finally family planning education and access.
We have been able to conduct 119 maternal child health clinics across Mwimbi and Muthambi Sub-counties where 2,725 mothers were educated on various health topics of their interest. During the mobile clinics, growth monitoring was conducted to 2,170 children under 5 years.
Our fulltime office clinic has continued registering an increase in number clients seeking out our service, we managed to offer free treatment to 389 children under 5 years, we did free HIV counselling and testing to 286 mothers who visited our clinic. For clients who turned out to be positive, we referred them to a nearby facility that provides comprehensive healthcare services for HIV positive clients.
We have continued strengthening our approach to community health by offering continuous capacity building to our community health volunteers. The Community Health Volunteers spearhead the preventive aspect of our maternal child health project by disseminating correct health messages to mothers in their respective community Units.
The CHVs were able to conduct 14,463 home visits where they educated mothers on Cholera, breastfeeding, nutrition, vitamins, deworming, hypertension, handwashing, water purification, malaria prevention, the importance of having latrines and family planning.
Additionally, the CHVs conducted growth monitoring to 1851 children using the Mid-Upper Arm Circumference (MUAC) tape, they referred 204 pregnant women for ANC visits as a strategy of ensuring all expectant mothers attend at least 4 ANC clinics, the CHVs counsel 315 hypertension clients and refer 76 children who had defaulted immunization were referred to nearby health facilities in order to receive the services.
The CHVs also identified one child who had tuberculosis and the parents had neglected him, through this intervention, the child is currently under tuberculosis medication and his health is improving, the mother was also tested for TB where she was found to be TB positive and she is currently under medication too.
Of the 14,463 homes visited by CHVs, 494 homes did not have functional toilets, the CHVs made follow-ups to ensure that the homes have functioning latrines to prevent open defecation. Most of the homes visited by CHVs have installed a handwashing station, this has been a direct effort of the CHVs in campaigning for better hygiene and sanitation in their respective village.
Our maternal child health project has achieved all these because of the comprehensive approach we give towards attaining universal healthcare where the community is fully involved through community health volunteers.