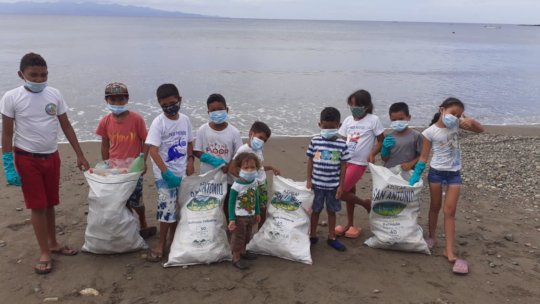 Hi Friends,
This is just a brief update to share the good news that we have a record enrollment in our Jr. Ranger program this year in the Paso del Istmo wildlife corridor in southwestern Nicaragua. Over 240 children have signed up and outdoor lessons are underway each week
We would also like to let you know that we are enhancing our ocean curriculum to include invertebrates found in the coral reefs and inter-tidal zone as well as cetacea (whales and dolphins), sea turtles, and coastal wetlands.
The GlobalGiving platform is offering this project the chance to receive matching donations of up 50% for each donation up to $50. i am asking you to give to help us take advantage of this fantastic offer and to get this large cohort of Jr. Rangers off to a good start through quality curriculum and engaging activities.
Your support has already helped us to support our children with safe, environmental learning opportunities through the pandemic. Please considering donating by midnight EST on Friday March 12th to help us receive matching funding and to help our youngest nature stewards with new opportunities to interact iwth the great outdoors.
For the kids,
Sarah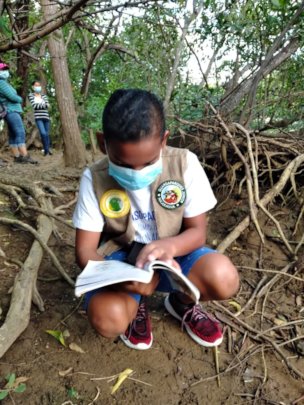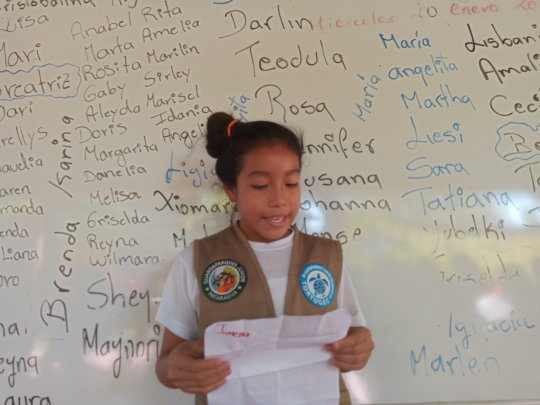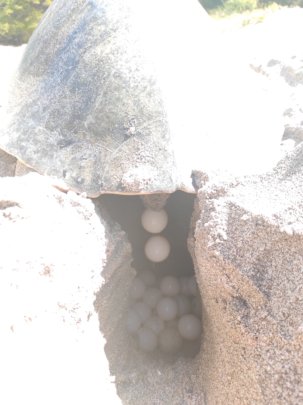 We are so grateful to you for supporting our sea turtle protection work in Central America and around the world. Over the last several months, we have strengthened our sea turtle conservation program in Central America, launched new partnerships to expand the use of the investEGGAtor anti-poaching technology, and worked with a network of scientists to plan efforts to save the eastern pacific leatherback from extinction.
Here are some of the activities that have been undertaken over the past several months:
In honor of International Women's Day, two of our female sea turtle rangers traveled from the beaches of southwestern Nicaragua to the city of Leon where they presented their program results to students and professors at the the national university. Later than day, they visited the university's sea turtle program at Isla Juan Venado that also depends heavily upon the leadership of women.
In preparation from the 2021 season, we rebuilt the sea turtle nursery at El Coco beach in collaboration with the Parque Maritimo El Coco, and we provided sea turtle protection training to rangers at the Morgan's Rock Ecolodge and Rancho Santana to help strengthen nest protection programs.
We concluded our 2020 nesting season. It was a challenging year due to covid-19 which led to more poaching and due to two hurricanes battering the country. Despite this, our community rangers helped protect nests and enabled the hatching of more than 2500 turtles, of which nearly half were endangered green turtles.
Sea turtle conservatoin programs around the world continue to reach out to Paso Pacifico to purchase InvestEGGator decoy eggs to track the illegal trade of sea turtle eggs. The latest buyers are an NGO in the Caribbean, NGOs in two countries in SE Asia, and a government in South America. Thanks to your support, we are able to offer this turtle saving tech to conservationists around the world. The global reach of requests for this technology highlights the need to combat wildlife trafficking for sea turtles around the world.
The leatherback sea turtle is critically endangered and scientific models predict that under the status quo, it will go extinct within the next thirty years. To address this, scientists across the eastern tropical pacific, including our executive director Sarah Otterstrom, gathered on zoom to participate in a workshop led by the IUCN Conservation Planning Specialist Group. The goal was to explore the viability and acceptability of ex-situ management of the species. This would involve rearing the hatchling turtles in a controlled environment until they were large enough to have a better change of survival. The participants concluded that more research is needed about the biology and husbandry of the species before an ex-situ strategy is implemented. Your support enabled our participation in this important conservation process. Thank you.
For the sea turtles,
Sarah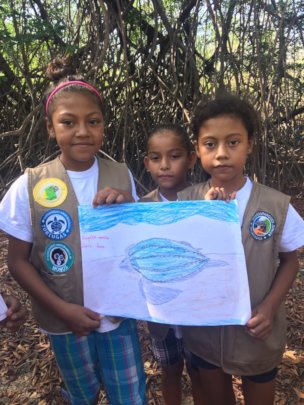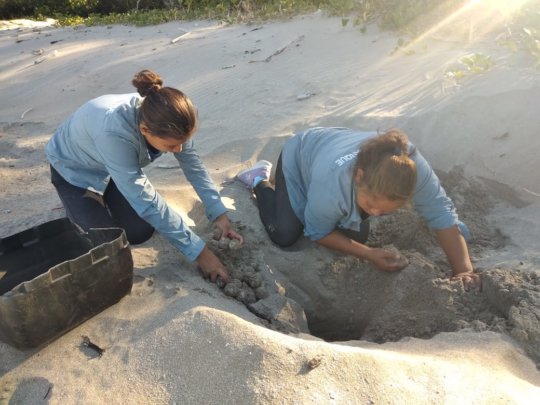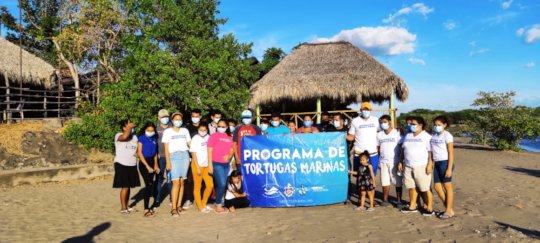 Links: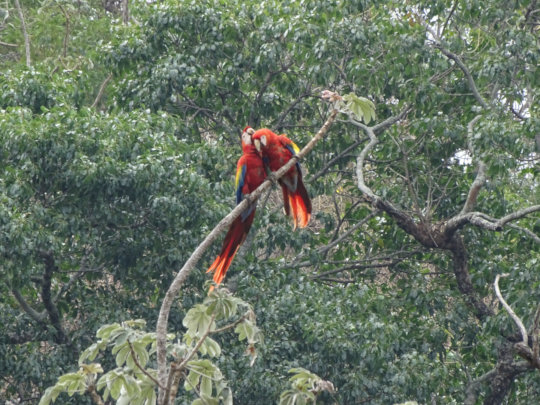 1/15/2021
Dear Friend,
We are so grateful to you for supporting our Cyanoptera macaw conservation program. Thanks to people like you, we raised over $1800 to protect the Cyanoptera macaw, an endangered subspecies of Ara macao macaw.
Successful nesting is our primary hope for recovery of this species. During the final months of 2020, we focused on activities that would prepare us for the current nesting season. We were impact by rains from two hurricanes, but fortunately our community partners were safe throughout the storms. Here are some of the activities we carried out in recent months:
finding previously used nests and cleaning them out, e.g. removing hives of killer bees
training rangers from local communities in macaw monitoring methods
preparing the field station for a critical nesting season (making the field "shack" more habitable and safe for our biologists by placing near wood slabs and a new roof"
surveying macaw populations flying and foraging throughout the Cosiguina reserve
Monitoring and protecting endangered yellow-naped amazon parrots that are found in the same area. The parrots nest early (Oct - Feb), before the macaw nesting begin (Jan - May)
Since November our two biologists and three community rangers have been in the field pretty much continuously, and now that some macaw pair are selecting nesting trees, our effort is focused on carefully watching nest-trees. Other activities we have planned in the coming weeks are Junior Ranger environmental education activities in the nearby village of La Salvia, monitoring of two yellow-naped Amazon parrot nests that are under our care, and the delivery of 3 months of food relief to 60 families living in extreme poverty in the area and whose livelihoods were hurt by the hurricane. Addressing human needs is an important part of stopping the illegal wildlife trade.
We need to continue to gather financial resources for this program in 2021, but your help has already had a big impact. Thank you for making this possible! And please, spread the word or consider starting a monthly donation today to help these efforts continue.
Warmly,
Sarah and the Paso Pacifico team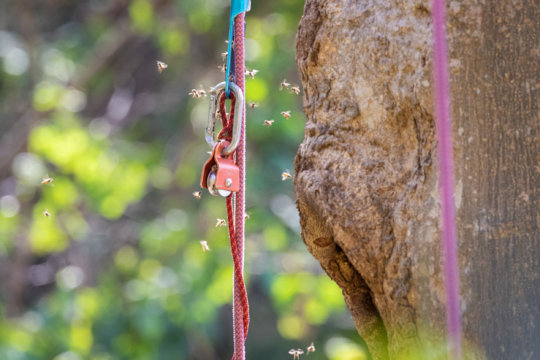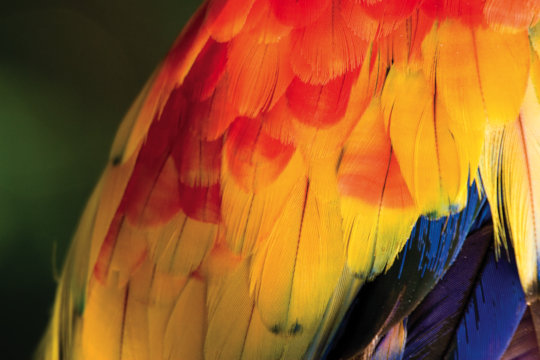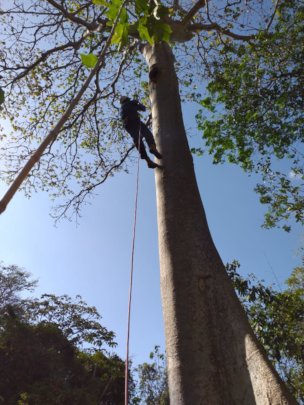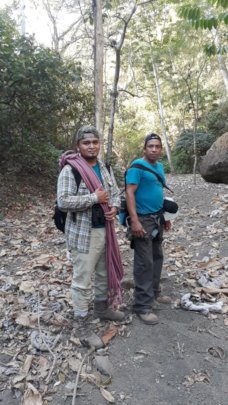 Links:
WARNING: Javascript is currently disabled or is not available in your browser. GlobalGiving makes extensive use of Javascript and will not function properly with Javascript disabled.
Please enable Javascript
and refresh this page.