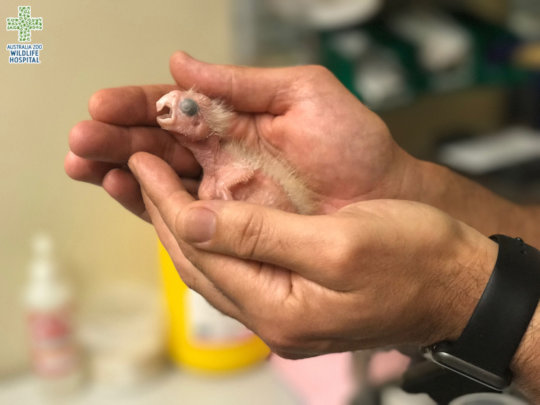 Cody the baby Corella lost his family and home after his tree was cut down.
Only 24 hours old, with no feathers and his eyes barely open, Cody was left to fend for himself when his home was destroyed. A kind and compassionate stranger sought help for the orphan at the Australia Zoo Wildlife Hospital. After checking that Cody was uninjured, the hospital team placed Cody with a carer, and in just seven short weeks, Cody had transformed from a tiny featherless chick into a beautiful Corella. It won't be long before Cody is ready to return to the wild!
Did you know?
The short-billed corella, also known as the little corella, is named after the dark pink markings between the eye and the bill. These gorgeous birds are one of the species dependent on mature trees with hollows for nesting. Please remember to protect old growth forest to ensure these birds have a safe home to raise their young.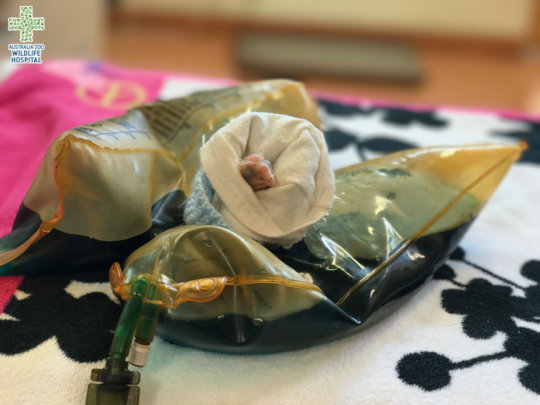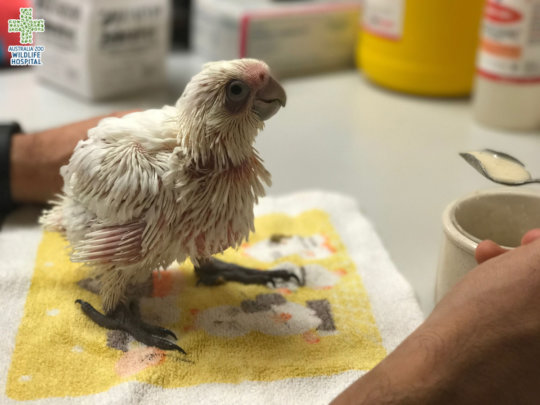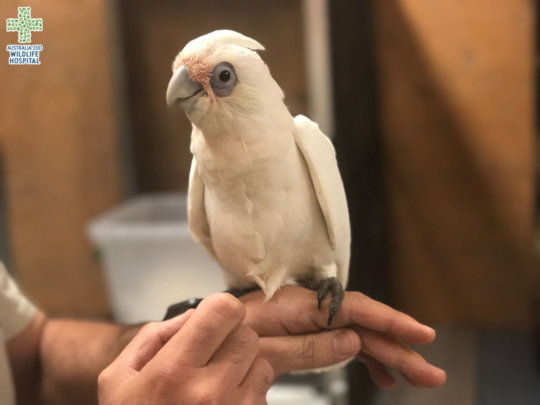 Links: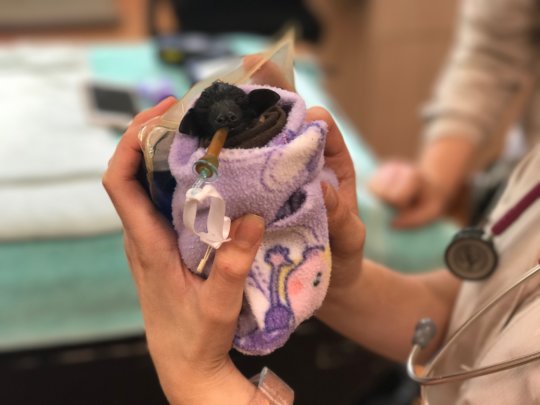 Dobby the tiny black flying fox was brought into the world sooner than expected after her mother was attacked by a dog.
Dobby's mother Georgia was found at the base of a tree with severe trauma to her wing membrane. The team at the Australia Zoo Wildlife Hospital also discovered that she was carrying a tiny flying fox in her swollen abdomen, almost at full term. With the injuries that Georgia had sustained, there was sadly nothing more the hospital team could do to help her, but there was still hope for her unborn pup.
Dr. Rebecca and her team rushed Georgia into surgery and successfully delivered Dobby the tiny pup via caesarean, and watched her take her very first breaths on her own. Wrapped tight and snug in a bat wrap, with a special bat pacifier in her mouth, Dobby has been placed in care with an experienced bat carer, until she is old enough to be released into the wild.
Links: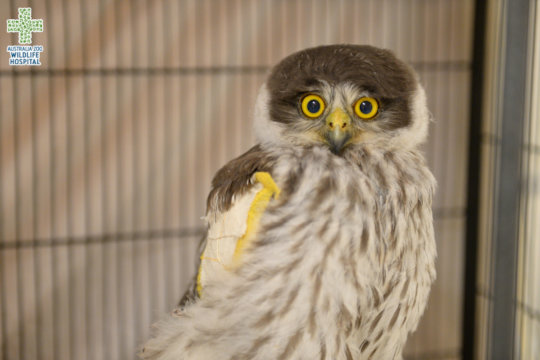 Caesar the young barking owl broke his wing in his first attempt to fly as a fledgling.
With his fluffy feathers and unsteady wings, Caesar was still learning how to fly when he landed heavily on the ground. An x-ray at the Australia Zoo Wildlife Hospital showed that the fall had broken his radius and ulna in his right wing, with both bones protruding from the skin. This is called a compound fracture and causes an increased risk of infection.
Dr. Rosie and her team took Caesar into surgery to realign the bones and insert a surgical pin to hold them in place, before providing Caesar with broad-spectrum antibiotics and calcium supplements, to help his bones heal. Unlike mammals, bird's bones can heal quite quickly and in just three weeks firm calluses had formed on the fractures, giving Dr. Rosie the go head to surgically remove the pin in his wing. Less than one week later, Caesar was testing his new wings and was ready to begin his rehabilitation with a specialised wildlife carer.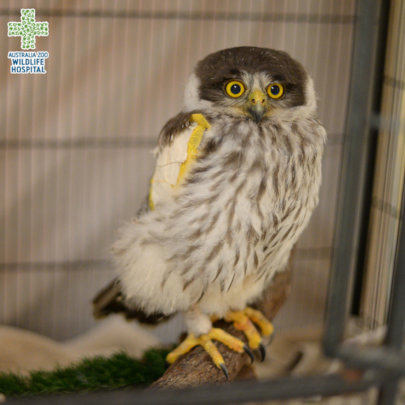 Links:
WARNING: Javascript is currently disabled or is not available in your browser. GlobalGiving makes extensive use of Javascript and will not function properly with Javascript disabled.
Please enable Javascript
and refresh this page.