Dear rainforest champions,
What a promising year we have ahead of us! In Peru, although the pandemic is still ongoing, things are looking a little better each day as vaccinations ramp up. At Finca Las Piedras, life has slowly begun to return to some sense of normalcy, and we have so far been able to keep everyone safe from Covid-19. We expect things to continue to get better from here.
With the arrival of our 2021 staff members in January, we are back to having a full team and have resumed most of the regular activities we had to pause last year due to the pandemic. Our research projects are back to 100% capacity and we are wrapping up at least 4 research articles that will soon be published in peer-reviewed scientific journals. In terms of our reforestation efforts, we are in the process of germinating close to 1,000 Brazil nut seeds to distribute to our local Brazil nut concessionaires and ensure the regeneration of thousands of acres of rainforest near Finca Las Piedras. Since this rainy season has been unusually wet, we've had to work a bit harder than usual to keep everything going, but it's all worth it to see how happy the rains have made our regenerating rainforest!
Finally, we are excited to resume some of our education programs this summer as well, including our regular projects with undergraduate students. Although we will continue to maintain a strict Covid-19 mitigation protocol, we are thrilled at the opportunity to once again inspire the next generation of Amazon conservationists.
Despite all of the challenges that remain for us this year we are still fighting for the Amazon, and we are grateful to all of you for continuing to provide critical funding and support to keep our research, reforestation, and education projects in Peru going strong.
In solidarity,
The ASA Team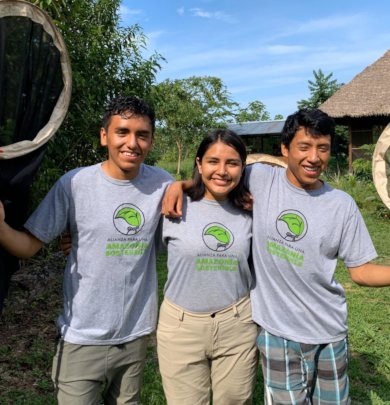 Dear ASA supporters,
A new year is here, and we enter it with fresh energy and a sense of hope and anticipation! Here in Peru things are looking more promising in regards to Covid-19 with vaccinations already happening, and at Finca Las Piedras life is slowly returning to some level of normal.
As you know from our previous report, we finished 2020 with two great accomplishments in our environmental education projects. Through the online program "A Minute with insects" we continued educating local kids about insect biology until November, the end of the school year here. Our book "Milli's Misadventures" (Spanish version) is also officially out, and you can find the online version and the audio book here. Up to date, more than 800 copies have been distributed and other hundreds of online copies have been downloaded by kids in Peru and the rest of the world through our alliance with the Amazon Center for Environmental Education and Research (ACEER). Of particular note were more than 200 copies delivered to indigenous children living in the buffer zone of Manu National Park, one of the most remote and biodiverse places on Earth. We have plans for this book to reach even a greater audience, so stayed tuned!
Since we are back to having our regular team, we have resumed almost all of our research activities at the station. We have even been able to resume our resident program for undergraduate Peruvian students to learn about research on butterflies and moths. We have selected to highly motivated young women to join us for this program for 2021. They come from two different regions of the country and will stay with us for 10 weeks. This resident program is one of the very few opportunities undergraduate students in Peru have for career development in field research with insects with expenses fully covered. Each of last year´s residents, for instance, will be lead authors on three peer reviewed publications. They are putting the finishing touches on their publications now and a few will present their work at upcoming research symposiums. We are proud of their hard work and look forward to continuing to support Peru´s next generation of biologists.
We couldn´t be happier for the way this new year has started, but we know that while the economy is still not fully recovered, there will be challenges ahead for us and our work in Peru. We thank you for being there for us always and for your continuous support to protect the Amazon rainforest!
With immense gratitude,
Geoff, Johana, & the entire ASA team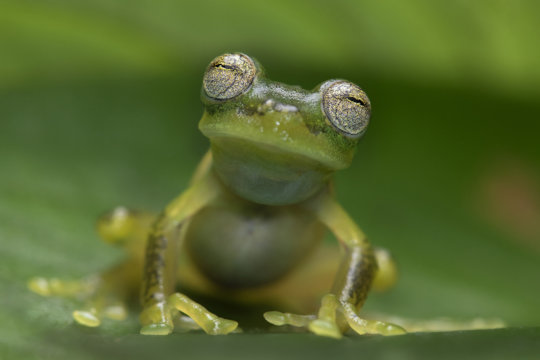 Thank you everybody for your generous support during this year's Giving Tuesday campaign—it was an incredible success and we are so grateful!
Here in Peru the end of the year signals the beginning of the rainy season, which means there is lots of work to be done—this is the time for planting trees! In addition to regular maintenance on our existing agroforestry plots, we are busy with several new projects. We are installing a new experimental plot to evaluate productive local varieties of native cacao, planting trees to reforest degraded areas, and working with our local Brazil nut harvesters to ensure the sustainability of this important activity across more than 25,000 acres of intact rainforest in Peru. Your support is making all of this possible, and much more.
Now that the Covid-19 pandemic is slowly being brough under control in Peru, we are also looking forward to welcoming new staff members in early 2021. Having these enthusiastic biologists and conservationists from Peru and around the world join our team will allow us to resume many of the research activities that were temporarily put on hold this year. Of course, we have strict protocols in place to keep everyone safe, always our top priority. We are thrilled to continue generating the information needed for effective, science-based conservation in Peru.
Despite all of the challenges that were thrown at us this year we are still fighting for the Amazon, and we have you to thank for that—our amazing community of rainforest champions has stepped up with the critical funding needed to keep our research, reforestation, and education projects in Peru going. With you on our side, we are making a difference. Together we have accomplished so much, and we are excited about what comes next.
Again, thank you for being a supporter of our fight for the Amazon. We hope you are staying healthy and safe. From our family in Peru to yours, please have a happy holiday season.
Links:
WARNING: Javascript is currently disabled or is not available in your browser. GlobalGiving makes extensive use of Javascript and will not function properly with Javascript disabled.
Please enable Javascript
and refresh this page.