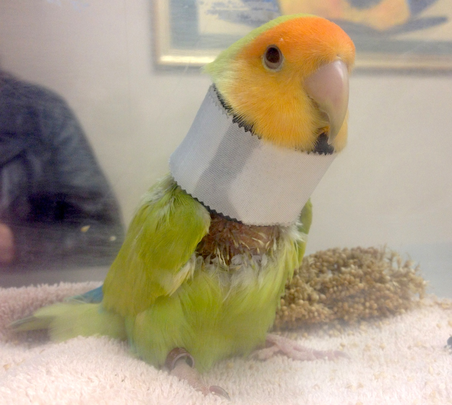 Thanks to all of you for your ongoing support of Mickaboo's mission to save and enhance the lives of those companion birds whose owners are unable or unwilling to care for them, and to provide current bird care information to those who are able and willing.
I wanted to tell you about a matching gift opportunity from GlobalGiving - a way for you to support us now and increase the effectiveness of that financial support. From March 13, 9 pm to March 14, 9 pm Pacific Time (the full calendar day of March 14 in the *Eastern* Time Zone), GlobalGiving will match your online donations at 30%, up to a maximum of $1,000 per donor for each project, until GlobalGiving has given away $50,000. Go to Mickaboo's GlobalGiving page now to take advantage of this opportunity.
Your donations help birds in our care like Sherby the lovebird (pictured). a sweet lovebird who used to live with three other lovebirds and her former owner. Sherby started plucking badly, mutilating her skin. We don't know what triggered the plucking. Sherby may have been just too stressed and bullied by her room-mates. The former owner surrendered all four lovebirds to Mickaboo. Sherby is now living in a foster home where (as prescribed by our veterinarian) her foster mom is giving her medicine daily, and she acquired the neck collar she is wearing in the picture.
Would you consider taking advantage of this matching gift opportunity and help us pay the vet bills for Sherby and the many other birds like her in our foster flock?
P.S. Your gift may *also* be eligible for matching by your employer! Send any matching gift forms to GlobalGiving for processing and crediting to Mickaboo.
Links:
Dear Mickaboo Friends,

Many thanks to those of you who recently donated to Mickaboo as part of the Tribute Card Campaign, your end-of-year giving, or one of the many Global Giving gift card giveaways! Because of the generosity shown by you and others, Mickaboo collected enough funds to pay for about half of the latest vet bills for Rico, the greenwing macaw in our prior report and pictured here. Rico has a terminal case of Papilloma; he is one of a small flock of birds for which we provide hospice care so they may live out their lives with the care, dignity, and love they deserve.
Read more about the Mickaboo rescue activities you support, as well as useful bird care information and more, in the newly-published winter edition of Mickaboo's newsletter.
Thank you again for your generosity, and enabling Mickaboo to continue its mission on behalf of our feathered friends!
Links: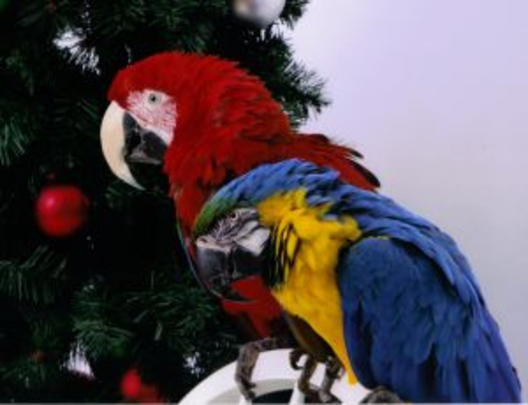 Rico is the greenwing macaw at the left of the first picture. Rico has Papilloma, a disease which caused him to have extensive surgery to remove a mass from his mouth earlier this month - and may necessitate additional surgery in his trachea and vent areas. Needless to say, this surgery has been and will be expensive (over $1000 so far). Would you consider helping us earn a grant to pay for it?

Mickaboo is in a competition to earn a $1500 Global Giving grant to help pay for this surgery. We are close to earning that grant, and need your help. The grant rewards nonprofits with the most donors giving a "tribute card" in honor of someone else; the tribute card donation can be as little as $10! We need just 15 more people to earn it! Tribute card donations must be made by 9 pm PT on December 31, 2011 to be eligible for this contest.

Think of it - your $10 tax-deductible donation can turn into $1500 for Rico and Mickaboo!
Of course, the more traditional donation will also be welcome and much appreciated.
Thanks to the many who have already contributed toward Rico's care and are helping us in the tribute card contest. Thanks to EVERYONE for your generosity, and enabling Mickaboo to continue its mission on behalf of our feathered friends! Happy Holidays to you and yours!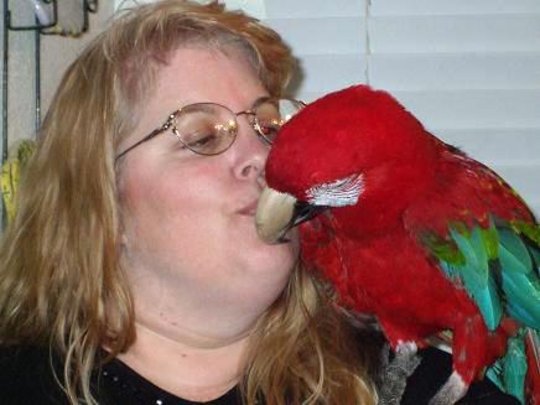 Links:
WARNING: Javascript is currently disabled or is not available in your browser. GlobalGiving makes extensive use of Javascript and will not function properly with Javascript disabled.
Please enable Javascript
and refresh this page.