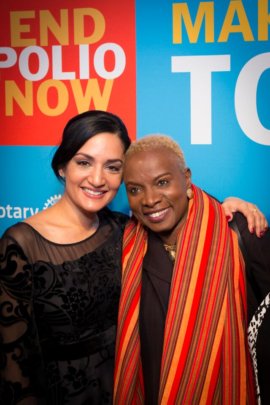 The World Health Organization declared Nigeria polio-free on September 25 and removed it from the list of polio-endemic countries. This means there are no longer any polio-endemic countries in Africa, and only two endemic countries remain in the world.
This announcement comes on the heels of another important landmark. One of the three strains of wild poliovirus (Type 2) was declared eradicated on 21 September, and we will soon pass three years without a case of Type 3. This means that only one type of the wild poliovirus continues to circulate.
Polio is on track to become the second human disease ever to be eliminated from the world (smallpox is the first). To date, Rotary has helped 194 countries stop the transmission of polio through the mass immunization of children. Rotary's new funding commitment, announced in advance of the Oct. 24 observance of World Polio Day 2015, targets countries where children remain at risk of contracting this incurable, but vaccine-preventable, disease.
To maintain the success against polio in Nigeria and across the continent of Africa, the global effort to end polio received an additional $40.4 million boost from Rotary to support immunization activities and surveillance spearheaded by the Global Polio Eradication Initiative.
Rotary provides grant funding to polio eradication initiative partners UNICEF and the World Health Organization, which work with the governments and Rotary members in polio-affected and high-risk countries to plan and carry out immunization activities.
To date, Rotary has contributed more than $1.5 billion to fight polio. Currently, there have been only 51 cases of polio reported in the world in 2015, down from about 350,000 a year when the initiative launched in 1988.
Rotary should be proud of the important role we have played in this achievement, including granting more than $207 million to eradicate polio in Nigeria, and contributing countless volunteer hours.
The success we saw in the fight to end polio this year wouldn't be possible without the support of health workers, local governments, Rotary and Global Polio Eradication Initiative partners. But it also wouldn't be possible without word of mouth and social media. This year, celebrities joined in on the #endpolio chorus with enthusiasm and urgency. Celebrity ambassadors including Salman Ahmad, John Cena, Heidi Klum, Alyssa Milano, Aseefa Butto Zardari, Alexandre Pato, Angelique Kidjo, Archie Panjabi, Isabeli Fontana and Ivete Sangalo shared social media messages about the urgent need to end polio.
As we move forward, some strategic shifts are needed to address ongoing challenges, such as missed children, surveillance quality and low immunization rates in conflict areas. With a fully funded program and global commitment to ending this disease, we have the opportunity to interrupt transmission of the wild poliovirus in Pakistan and Afghanistan in 2016, opening the door for the certification of global eradication in 2019. An increase in resources of $1.5 billion will help Rotary and its partners to focus on the last and most vulnerable children in Pakistan and Afghanistan, while continuing to protect hundreds of millions of children already living in polio-free countries.
The commitment and ingenuity of Rotarians has brought us to the threshold of one the greatest achievements in the history of public health. With continued support, we will soon see our dream of a polio-free world realized.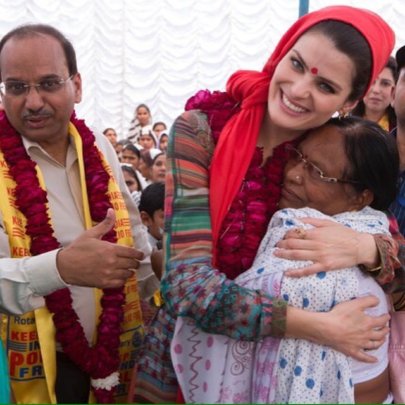 Links: