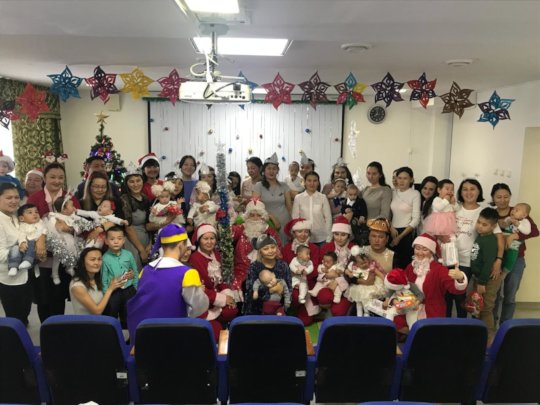 Hi, dear friend! That's our first report since we are in GlobalGiving. Thanks to all who believes in our project we've made it real by getting more than $10 000 from more than 300 unique donors through last 2019 Accelerator. So we would like to start our report by saying a huge "THANK YOU"! Lost of words, we are truly inspired by these support. And it is not about the money we speak, but about people really caring about children with palsy in Kazakhstan and willing to help! That means really much to us, to children having free rehabilitation services and to their parents.
And now, coming to what we have done in these two great months since we are with you. Our two rehabilitation centres for children from 2 to 15 years old have given services to 191 children with palsy from low income families and orphanages, who came from all over our country. One of centres is located in capital city, so it is not only getting qualified services, but a great opportunity for rural children see the beauties and skyscrewers, and museums, and cinemas. Which is so important in getting them adapted into community which is our highest aim. The other is located in southern part of our country, which is also great place for promenades with children. And our third rehabilitaion centre for the litllest patients have given services to 60 children in two months.
So, we have brilliant achievements to share with you. 5 children made their first steps! 21 pronounced their first words! That is relief not only for parents of these exact children, but also a great hope for other parents as well to go on with reahibilations and not give up their journey! 12 children learned to crawl, whereas 22 children now can sit be themselves, 16 can stand wtih a support and 24 children can ow express their needs and wants by using simple phrases!
And all these are possible only by YOUR SUPPORT! Thank you so much for chosing our project and becoming a part of it! We know how important it is for you to see our achievements, so important are these achivements for us! Looking forward to share with new and even greater ones!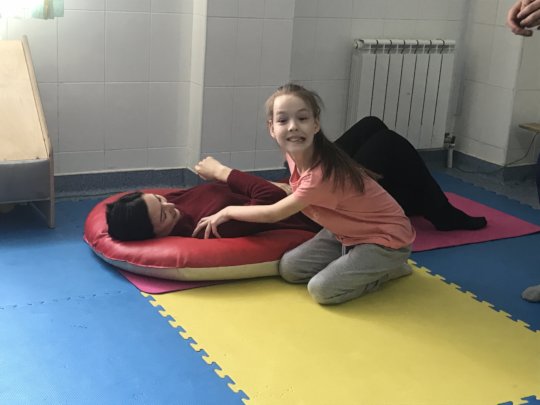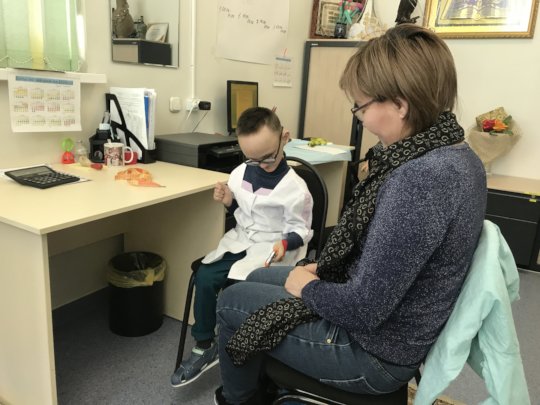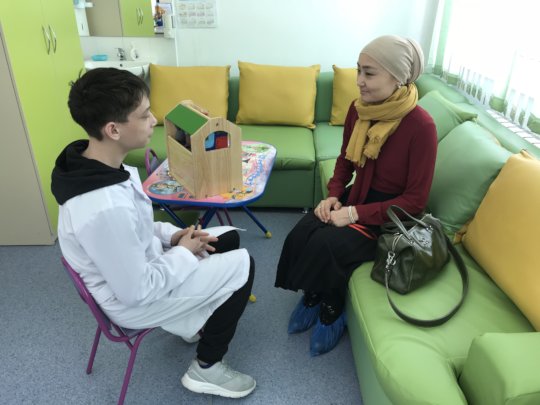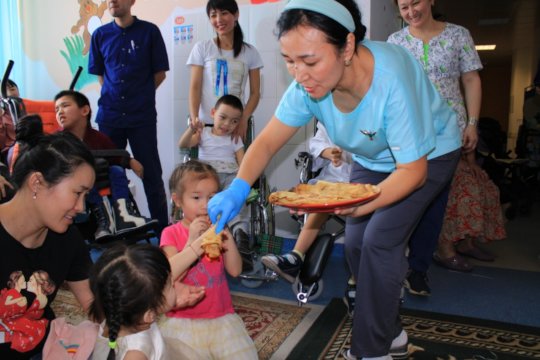 Links:
WARNING: Javascript is currently disabled or is not available in your browser. GlobalGiving makes extensive use of Javascript and will not function properly with Javascript disabled.
Please enable Javascript
and refresh this page.