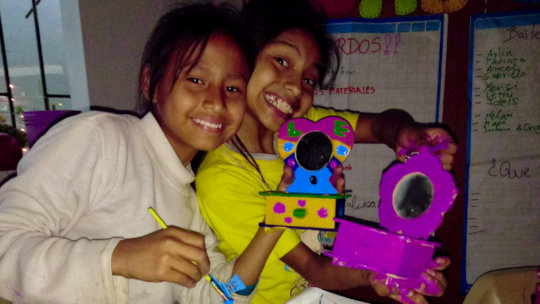 Our emotions: emotional intelligence workshop for girls in domestic child work.
At the Ludoteca we are addressing emotions, so that girls learn to express and control feelings in the most appropriate way. It is a topic that is not discussed either in their families or in school. These sessions are being very dynamic, interactive and reflective for all of them. We do an activity in which girls share personal stories and work in groups so that they can identify the emotion expressed in each story and analyze it. It is important that girls develop their emotional intelligence, which will allow them to have greater emotional maturity in the future and, thus, to have a good psycho-affective development.
In addition, our girls craft small decorative jewelry boxes. They love being able to paint and decorate it. At the end of the day, they take the result of their creative activity home, to show it to their family and decorate their room.
As always, we are grateful for the support we receive from you, which make this important activities possible and make a great contribution to the well being of girls in child domestic labor. Thank you!
Best regards,
Eveli Leyva
Dear Supporters,
We made some changes at La Casa de Panchita. We moved some things around and renewed a room that is now the new space where we carry out empowerment and labor workshops with domestic workers. The new space is larger than the one we were previously using and can comfortably accommodate more participants. Thanks to your continued support, we could repaint the walls and decorate the space to make it more pleasant and make domestic workers feel welcome. At the same time, having a proper workshop room, facilitates our team's daily work.
Thank you for helping us continuing to improve our work!
Sincerely,
Blanca Figueroa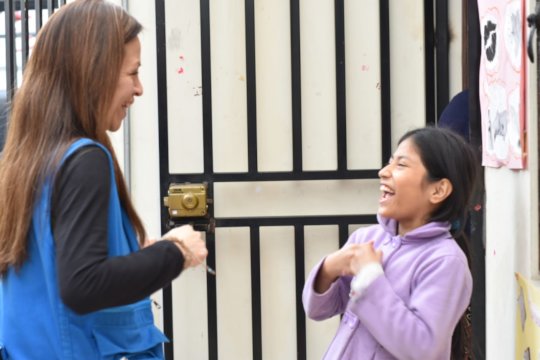 Dear supporters,
We are glad to share with you that the educational/recreational Sunday sessions at AGTR-La Casa de Panchita are going very well. We received a visit from a group of PhD students from the Chicago School of Professional Psychology. They met our girls and helped us carry out several educational workshops and and playful activities. The girls were very happy to get to know them and had a lot fun, asking questions, practicing english and taking pictures.
Receiving support from international volunteers allows girls in child domestic work to interact with a diverse group of people, learn about different cultures and languages, learn to share their experiences and cultivate their dreams for the future. At the same time, volunteers learn about the reality of child labor and the risks related to child domestic work, enabling them to help us spread the word and achieve our goals.
Developing and keeping up our volunteer program is possible also thanks to your continued support over the years. We are grateful and always looking for ways to improve the experience of both girls in child domestic work and volunteers from all over the world. Thank you!
Sincerely,
Blanca Figueroa
WARNING: Javascript is currently disabled or is not available in your browser. GlobalGiving makes extensive use of Javascript and will not function properly with Javascript disabled.
Please enable Javascript
and refresh this page.