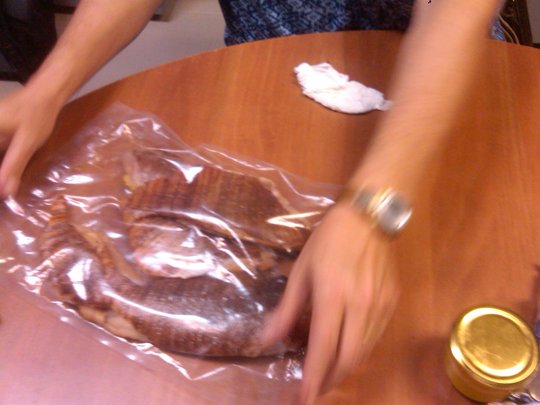 At La Caleta Nacional Submarine Park, co-managed by Reef Check Dominican Republic, at least 69 Lion Fish in the last 3 months have been removed from this highly marine protected area. The Lion Fish were captured using Hawaiian slings (park permitted spear guns), heavy-duty underwater gloves, scissors and collection bags, purchased thanks to donations made through global giving. In addition, RCDR volunteers and members have been catching Lion Fish with protocols developed for this project, and used around the Dominican Coast and networking with fishermen to secure demand once we start our Lion Fish Consumption Campaign this year.
Currently, members of RCDR have supplied Lion Fish meat samples to well-known restaurants in the city of Santo Domingo and their chefs are working on distinctive recipes as a means to introduce Lion Fish into restaurant menus. Working closely with GASTROTECA (http://gastrotecaonline.com) gourmet magazine we are looking to finally publish our first lionfish article in February or March, which will formally begin our Lion Fish for Food campaign.
Further, Reef Check Dominican Republic has been working closely with Pagés BBDO advertising agency (http://pagesbbdo.com/bbdo/06/) in developing a campaign for lion fish consumption in specific restaurants. Logo, table tents, and flyers have been created to identify the Lion Fish Consumption initiative. These logos have been approved by Reef Check DR board members and marketing experts in order to guarantee maximum acceptance in the market (logo picture)
The products developed with Pagés BBDO advertising agency will be placed in every restaurant that manages to successfully introduce the Lion Fish into their menus.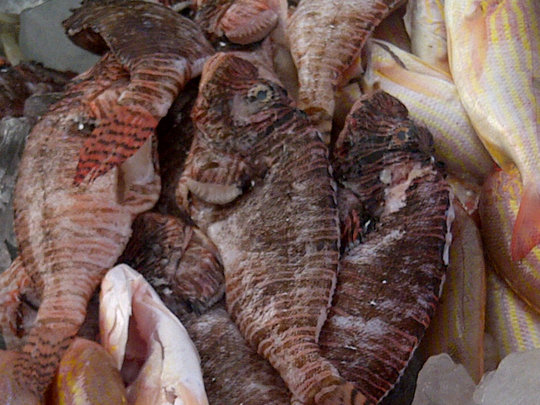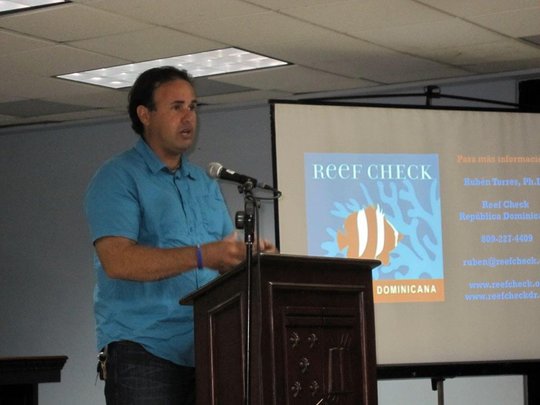 Since Reef Check Dominican Republic (RCDR) reached the global challenge goal in august, it has been enthusiastically working on a campaign to control the lion fish invasion in Dominican waters.
Enough funding was secured through Global Giving to purchase "park-certified" spear guns, heavy duty underwater gloves, scissors and collection bags, as well as the means to prepare a training for interested scuba divers that wanted to collaborate in this effort of controlling the growing lion fish population. A calendar of monthly control dives was scheduled for an entire year, in which 4-8 divers participate to look and fish for the invasive lion fish. For these dives, volunteer divers get free use of the park boat; free air filled tanks, and the use of park-certified spear guns and lionfish collection gear.
As an additional efforts, RCDR joined forces with the prestigious Dominican gourmet magazine GASTROTECA (http://gastrotecaonline.com), the Punta Cana Ecological Foundation (http://www.puntacana.org/), and Pagés BBDO advertising agency ( http://pagesbbdo.com/bbdo/06/), among others, to organize a Lion Fish Gastronomical Festival involving well-known local chefs and restaurants during this coming December 2011. The objective of this food festival is to stimulate the consumption and promote the sustainable fishing of the lionfish, an invasive species that has become very detrimental to the coral reef ecosystem in the Caribbean. While the chefs and restaurants study the lionfish and its culinary potential, RCDR is working to secure the supply with local fishermen, opening the potential for extra income for local fishermen.
Furthermore, RCDR has undertaken a series of conferences about the lionfish and its damaging effects on the Dominican marine ecosystems. Recently, Dr. Rubén Torres offered a conference on this subject at the School for Hotel and Tourism Enterprises in the well-known Dominican university Universidad Iberoamericana del Caribe (UNIBE)( http://www.unibe.edu.do/). The lecture had the support of local fishermen and the attendance of many students who were interested in learning more about the lionfish and it origins in order to insert this fish into their yearly university wide gastronomical festival. Moreover, a delicious lionfish ceviche courtesy of RCDR and GASTROTECA was served at the conference, which ultimately convinced the audience of the great texture and delicious fresh taste of this invasive fish species.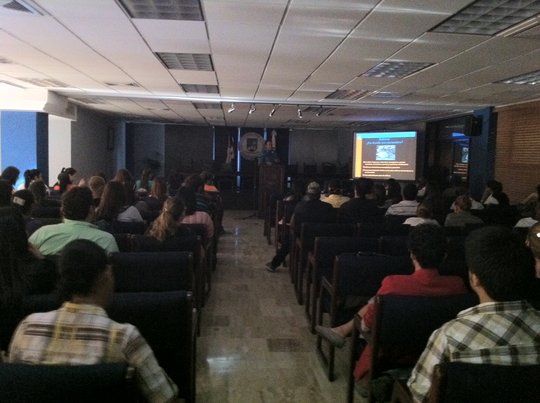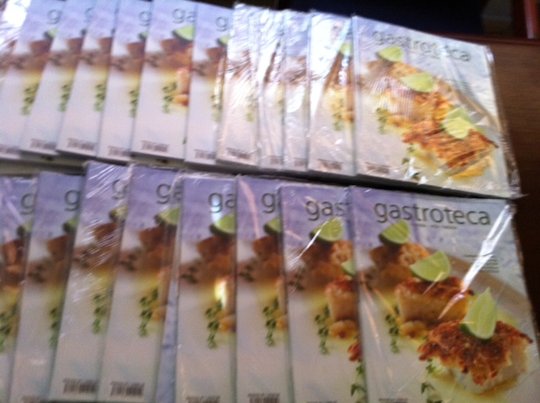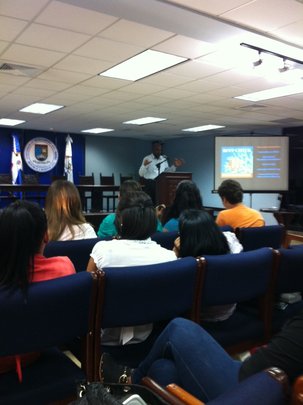 WARNING: Javascript is currently disabled or is not available in your browser. GlobalGiving makes extensive use of Javascript and will not function properly with Javascript disabled.
Please enable Javascript
and refresh this page.