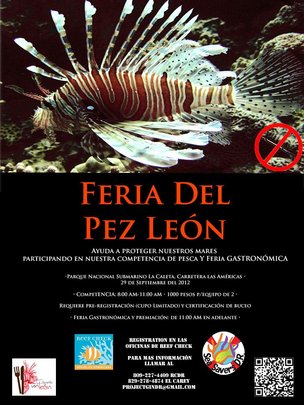 Reef Check DR continues to undertake monthly Lion Fish control dives at the Submarine National Park, using trained volunteers and using the equipment purchased with the funds provided through Global Giving.
With combined efforts with the DR Ministry of Environment, and The Nature Conservancy, and the University of teh West Indies in Jamaica, and with funding from the United States agency for international development (USAID), a lion fish management and control workshop was held during August 2012 for over 25 local people, involving divers, GOs and NGOs staff. As part of this efforts, Reef Check DR did 5 lectures for fishermen about lion fish management and control in five locations on DR, Bayahibe, Sajona island, Sanchez, Samana and las Terrenas.
During the past months Reef Check DR, as part of the Lion Fish Initiative, worked in assisting the Carol Morgan School Students (a local American school) in organizing a lionfish derby (using adecuate sustainable fishing gear) at the National Submarine Park that is co-managed by the foundation. By supporting this kind of derby and involving high school students, many learned the details and the threats that the lionfish has posed in the Caribbean. Ten teams of two individuals were registered and prizes for the smallest, the biggest and the largest catches were awarded. After completing this event, as part of the learning experience, Dr. Ruben Torres, President for Reef Check Dominican Republic, aided in setting up a fish tank with two Lion Fish at Carol Morgan School in order to demonstrate invasive species effects. He has also been giving talks about this species in our waters at different grade levels.
In addition, Reef Check Dominican Republic was recognized at TASTE (Gastronomic Fair in Dominican Republic celebrated October 19th 2012) for our Lion Fish initiative achieving the introduction of this species into our gourmet cooking cuisine. Chefs and Media from all over the country participated in this event recognizing the efforts that we achieved with your assistance.
We encourage anyone who wants to keep our continued achievements on the lion fish initiative, which has led to localized control of this invasive species, specially in la Caleta National Marine Park. We hope we can continue these efforts with your kind donations, for more info, visit our website: www.reefcheckdr.org.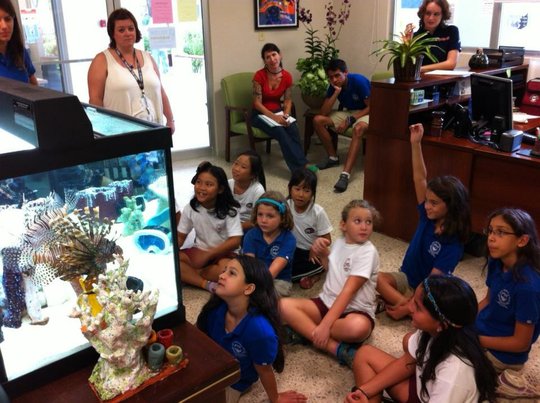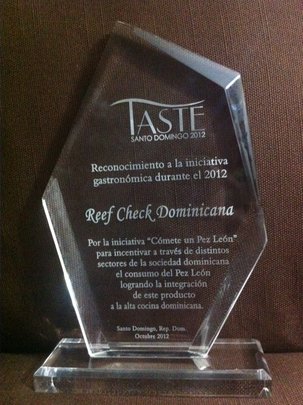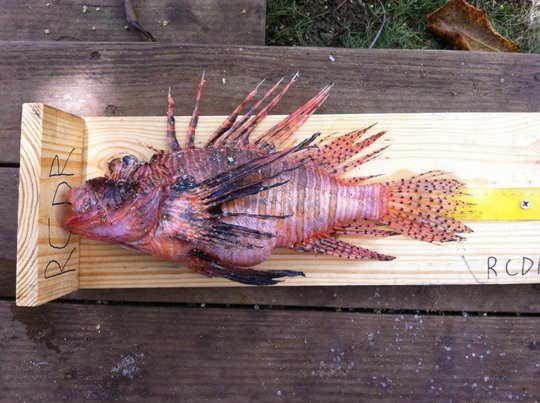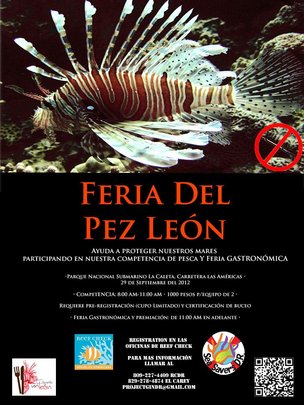 Links: