At Ayuda Legal Puerto Rico we have been monitoring the progress of the foreclosure crisis amidst disasters that range from hurricanes to a pandemic. We have faced the fact that when confronted with increased economic vulnerability, the government and financial institutions are slow to respond to protect housing. An assessment of the current situation shows that between January and July 2020 - while Puerto Rico has been under a lockdown because of COVID-19, +100,000 still await unemployment assistance and the southern part of the Island continues to experience seismic events- 719 families have lost their homes because of foreclosures. As of July, we estimated that 32% of families with mortgages were under risk of losing their homes.
It is in this context that we have been strengthening our work towards prevention. We have engaged stakeholders at local and US levels, such as the National COnsumer Law Center, to develop capacity among attorneys who accompany these families to defend their rights. Thanks to your support, in July, we trained more than 60 lawyers on a community perspective to prevent foreclosures. In August, we celebrated another workshop with the collaboration of Servicios Legales de Puerto Rico, on moratoriums. Physical distancing has not been an obstacle for legal empowerment. We have had 278 participations in our foreclosure workshops, in the months of June to September. As per our livehelp lines - chat and phones- we have attended families concerned with moratoriums, how to request access to their files and more.
Our efforts to protect the rights of elders and women have sustained. We are currently working on a collaboration with the Elders Advocate Office and we had the chance to provide a workshop to their legal and first response staff on elders rights. We are working on a workshop that will be celebrated next November on the intersections of domestic violence and this housing crisis.
The future looks complicated, at least.Moratoriums will end soon and the economic impact of the pandemic has not been mitigated. But we are hopeful and we are strong. We need your support to continue this work. We are glad to say that we are committed to maintaining Derecho a tu Casa program into 2021. We are projecting to close this Global GIving request by December, to make space for a new pledge to sustain a program with more lawyers and empowerment, in order to have a bigger impact. We are happy for your support and we hope that you will help us reach this goal and move to the next step. Our current goal to complete this project is nearly $12,000. With your help, we can make this happen. We are working towards that.
Links: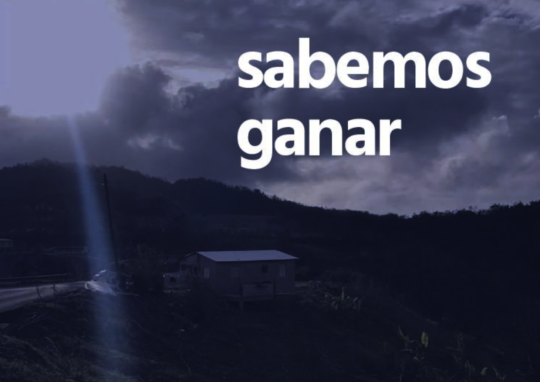 We can't believe its almost September. 2020 has passed in a haze of disasters, difficulties and adaptation. As with any other disasters, COVID-19 has impacted some groups and peoples with more violence. Those already displaced or with precarious housing conditions after the 2017 hurricanes and the 2020 earthquakes now experience more insecurity and inequality. Legal support with a legal empowerment perspective is urgent and relevant.
We wanted to share some of the numbers that demonstrate the impact your donations have made possible. These stats refer to the period of March 15 (beginning of the lockdown in Puerto Rico) and August 15. We hope to convey an image of the need present when multiple disasters convey. Also, the power of every cent that you dedicate to Ayuda Legal Puerto Rico.
2884 individuals have received direct legal support via our helplines (hotline and chat)
More than 1.2 Million people have obtained legal education through ayudalegalpr.org
We have prepared dozens of resources on topics such as immigrants, elders, health, housing and issues related to the rights of disaster survivors (check them out at ayudalegalpr.org)
Moreover, we have been able to win important advocacy asks. As you know, our legal empowerment model seeks to transform administrative processes that hinder access to assistance. While we support communities we also ask the Housing Department and disaster recovery agencies to reconsider how rules and guidelines impede assistance. After three years of non-stop work with these issues, on the last few weeks we have been able to win important things such as: an executive order that waives title requirements for people who await to reconstruct or rebuild their houses, a new CDBG-DR Action Plan that suspends displacements to provide the space for mitigation when that opportunity is available and participation strategies that include incorporating radio and television to the celebration of public hearings around recovery funds.
It is certainly difficult. But 2020 has taught us that planning and strategizing with clear goals and a clear perspective of our mission as legal workers. We invite you to continue supporting this work and to spread the word.
Last year,
Ritha
contacted our
foreclosure prevention program
,
Derecho a tu Casa
, and gave us the opportunity to accompany her. After receiving free and accessible legal education, she was able to rescue her house by confronting a major financial institution in the courts. When
Ritha
won, we all won. We celebrate her story as a success story, looking forward to it being replicated wherever a family needs to defend their home. Thanks
Ritha
for sharing your story. To those who support ALPR us, we are here to accompany you and others.
Ritha's story helps us explain the kind of legal work we do. The community legal work promoted by Ayuda Legal Puerto Rico seeks to build power: for people to be - and acknowledge that they are- in a better position to claim their rights to housing and a dignified life. Legal frameworks are often unfair. The system benefits from inequality and vulnerability, from lack of access to justice and discrimination. Legal representation, while important, cannot be a precondition or requirement for exercising rights. If we want to seek social transformation, we need to acknowledge and foster people's power. That is why we promote self-defense and real access to justice as fundamental human rights.
We don't want this story to become an exception or a rarity. When disasters - earthquakes, hurricanes, pandemics, austerity- hit, we need to amplify the spaces and resources for legal empowerment to happen. It may be the sole condition that guarantees the adequate defense of basic rights.
Links:
WARNING: Javascript is currently disabled or is not available in your browser. GlobalGiving makes extensive use of Javascript and will not function properly with Javascript disabled.
Please enable Javascript
and refresh this page.