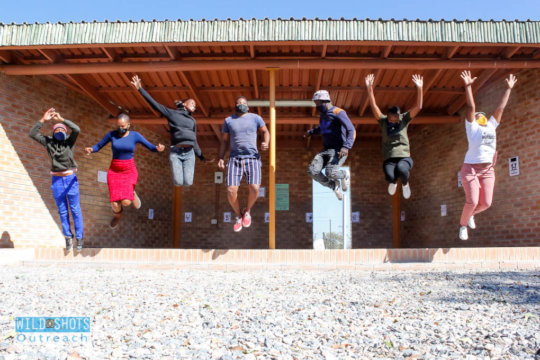 The year got off to a promising start with our school's environmental education programme extending into Motopi Junior Secondary school in February which was the first time we have been able to engage face-to-face with a school. Whilst we have not been able to return to the classrooms in the junior schools, we have continued to liaise with the teachers to assist them wherever we can and continue to develop posters that summarise information about a topic that engage the students.
We have also been working on a comic that tells the story of a young cattle boy and his journey as he begins to understand the importance of elephants in the economy and ecology of his community and country. The artist is now busy finalising the artwork and we hope to get it to print in the next month and distributed to our schools and further afield as soon as possible. We shall certainly keep you posted on that.
Sadly, on Friday last week, the schools were closed for another month as Covid-19 cases reached their highest in Botswana and President Maisisi announced a state of emergency. They should reopen on the 16th of August and the President said the government would prioritise vaccinating teachers during the closure of schools as the virus has been widespread in learning institutions.
Another area we have been focusing on recently is the education of the youth (18-30year olds), many of whom never had the opportunity to finish their education, having to leave school after primary school or during their secondary education for various reasons. In the past, we have run workshops on entrepreneurship and in June this year we partnered with the award-winning South African NGO Wild Shots Outreach for a photographic workshop and the weeklong course was a real hit. It gave young community members the opportunity to see wildlife through new eyes and for many, it was the first time they had ever visited the Makgadikgadi Pans National Park which their village borders. We hope that we are able to offer more young people the opportunity in 2022.
As well as educating school children and the youth in Botswana, we think it is important that we educate children around the world to appreciate the beauty of elephants and the challenges that living alongside them can present. We, therefore, give talks to students around the world. Skype a Scientist is one means that we are able to connect with classrooms from the safety of our office and reach children in many different regions of our world and we have enjoyed connecting with children in Ireland, England, Canada and the US to date.
Covid is challenging us in many ways as we eagerly await vaccinations for all our team members and of course the communities we work with. We are working hard to adapt and work with the school as much as we can and we thank you for your support, especially during these challenging times.
We look forward to updating you again soon. Until then take care and stay safe.
Best wishes
The EfA Team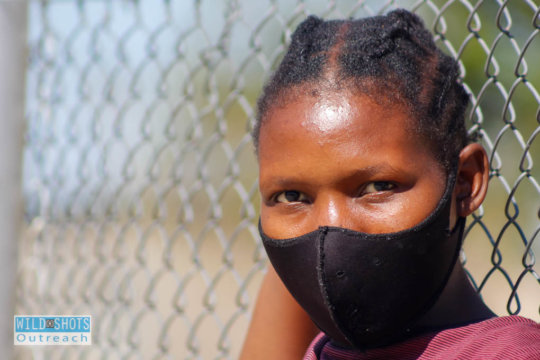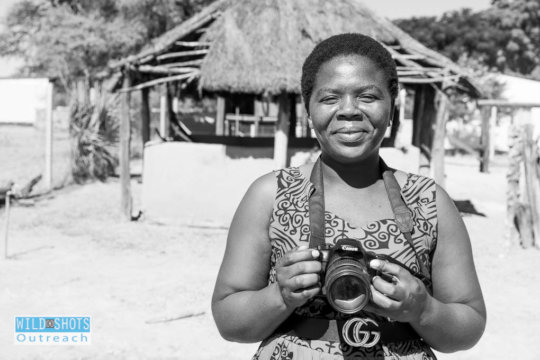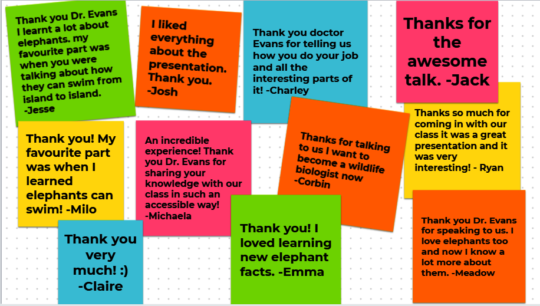 Links: