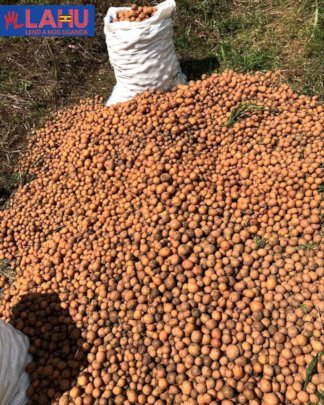 SUMMARY OF PROGRESS ON THE FARM AND FOOD DISTRIBUTION SINCE EMERGENCE OF COVID 19 PANDEMIC
Farming
Since March 2020, the farming continued despite the Covid-19 pandemic. The 33 parents converge thrice a week to work together on the farm. Since March 2020, they have grown three types of crops and vegetables.
Yams. The already existing garden of yams was weeded and pruned for better growing. Even though the yams are not ready for consumption now, in the next two months they were harvested for consumption.
Beans. Parents grew beans on one acreage of land and they have harvested 150 Kgs which they shared among themselves. This increased food/source in the beneficiary households
Irish potatoes. Parents grew Irish potatoes on one acreage of land, they will be ready for harvest at the end of the month of July.
Vegetables include; Sukuma, dodo, Nakati and bugga. They have prepared a garden to plant cabbage.
Summary of food distribution to the beneficiaries.
Mwererwe Community (40 parents) each received in six separate distributions: 1.5 kg of posho, wheat, rice, beans and sugar, plus 1 kg soap
Gangu Community (10 parents) each received in three separate distributions: 2 kg of posho, wheat, rice, beans and sugar, plus 1 kg of soap
Challenges faced
The COVID 19 has disrupted all the programs and there has been limited project monitoring by the LAHU team, though some monitoring has occurred.
Some parents come from a far distance and this limits their participation in farming program.
The room identified for a Library at Gangu may need more resources to make it feasible for a library which may call for the community or school contribution.
Limited transport affected effective distribution of food to the beneficiaries because during lock down, no vehicles were authored. LAHU hired motorcycles but it was not as effective as using a car.
Excessive water affected crops on the farm especially beans.
Lessons
During the lockdown we have learnt that it's possible to work from home even though there is no physical contact with the farmers.
Organizations need to set up disaster preparedness programs to respond to any eventuality in case of future calamity.
We need to conduct a workshop with our partners and share LAHU values, norms and principles to avoid backlashes which may affect partnership relationships.
The farming practice will create sustainability for the lunch program with the honesty commitment by the parents.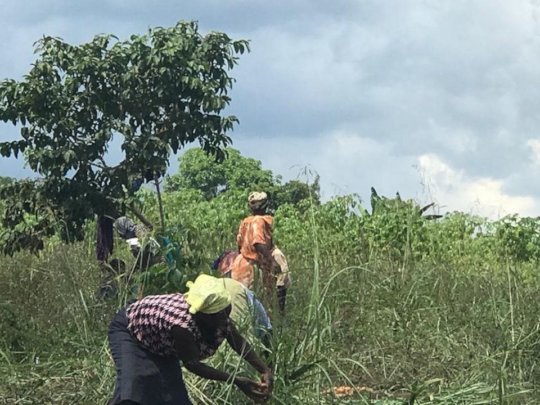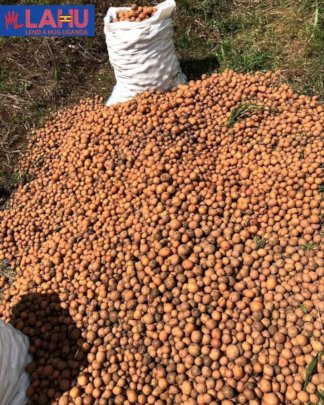 Since the start of our campaign in December 2019, the LAHU team completed our irrigation project, bringing water to the community farm in advance of the dry season that usually begins in January. We then had a great harvest of Irish potatoes in February. Some sacs will be reserved for future planting and the rest were distributed to our two schools to supplement the lunches, along with other purchased ingredients.
The team on the ground learned many lessons along the way and we are excited to put that knowledge to good use as we continue planting past our pilot season. Next in our plan is to build a small greenhouse that will aid in the growth of seedlings before transferring to be planted in the earth. This will allow for a wider range of crops to be grown.


Thank you for helping us get to where we are now!
WARNING: Javascript is currently disabled or is not available in your browser. GlobalGiving makes extensive use of Javascript and will not function properly with Javascript disabled.
Please enable Javascript
and refresh this page.