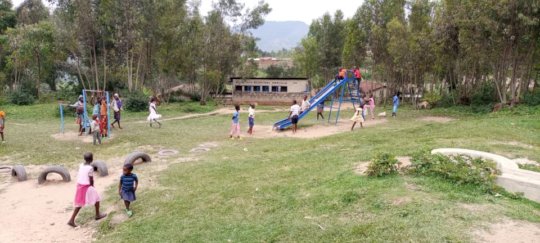 Completion of a third playground at Kerezo
Power of play supported us build a third Playground in Kerezo in Rwabicuma sector, after the first was built in Nyamagana Village of Hope in Busasamana sector and the second one was built in Rwabicuma sector.
Currently, 2,000 children from three sectors in ten sectors of Nyanza district have their playground. God bless donors. It is an amazing activity. Thank you for this activity that helps to prepare for a better future for the child.
The Kerezo Playground was officially inaugurated on 10/03/2021. It is a play ground built for Nkomero Primary School with 622 children. Now the children living in Kerezo have a playground that helps them play, have a better education, succeed and have a better future and protect them from dropping out of school and being homeless, drinking drugs, and becoming important people for the country and the world.
A child Julius we found playing, said that the playground will help him become Messi, the best player hearing on the Radio!
Together with The Power of Play Organization, we plan to continue to build playgrounds for rural children to prevent them from loitering, taking drugs, working hard, and practicing other vices. Please share our program link with your friends and help us to encourage more children to attend school by supporting our new playgrounds projects.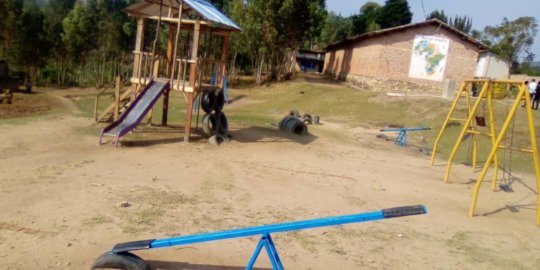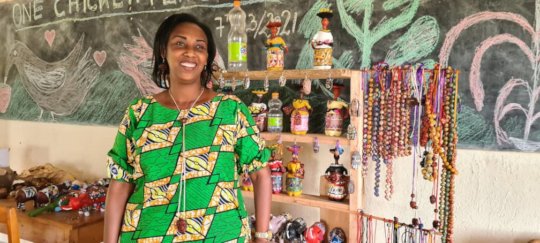 The support of $100 received from donor Anonymous helped us buy 10 lancets, 10 scissors, 15 paint brushes and 5 cups of color paints to support the few materials we had. Thanks to sponsor Anonymous
In collaboration with Wellpaper.org (INDIA), a group of 15 disadvantaged women from the community, most of them are widows, have been trained during three months from January 2021 on Eco-craft for income generation. They up cycled local dry waste (cartons, papers, plastic bottles, etc…) into salable eco-friendly items, all are handmade and chemical free.
Since April 2021, they started to transform wastes into Eco friendly items from the very limited capacity they have. Now they can make same jewelry needed on the market. But they still need technical and financial skills to improve their work, to get out of poverty, malnutrition and depression. Charitable support is still needed.
The leader of the group, when they have already received support, said: "Let's not get discouraged; things are possible, wastes can be made into money! And life can change! Thank you Dufatanye organization and donors"
We are very grateful to the donor who sponsored this project, and we request others to donate to this project
Thank you for your kindness.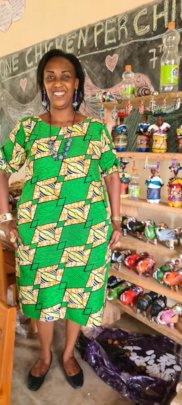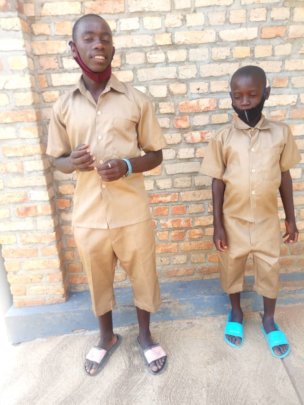 The support received of $ 510 helped us continue to help children who had dropped out of school due to poverty and the effects of COVID-19. 50 children were provided with school materials including notebooks, pens, uniforms, sweaters, bags and shoes based on the child's needs.
The staff members of the Dufatanye Organization, in collaboration with the authorities and the administration of educational institutions in Nyanza District, continue to select the neediest children who had dropped out of school due to poverty and the effects of COVID-19, which is supported based on the available resources from donors.
While we were at the event, the village leader praised the role of the Dufatanye Organization and its donors who continue to help children learn and continue their education and said: "There is no better support for the child than to help him/her in the development of the future."]Thankful to Dufatanye Organization and donors! One child who received support said: "I'm going to study hard, I'll be the president and I will help the children from the vulnerable families!"
We are very grateful to the donors who sponsored this project, and we request others to donate to this project to promote stay in school and decrease dropout rates in Nyanza District.
Thank you for your kindness.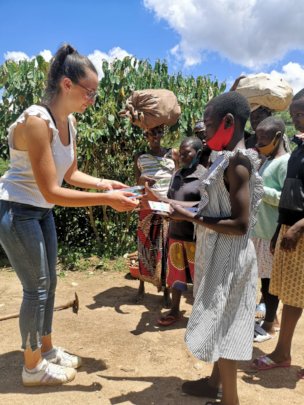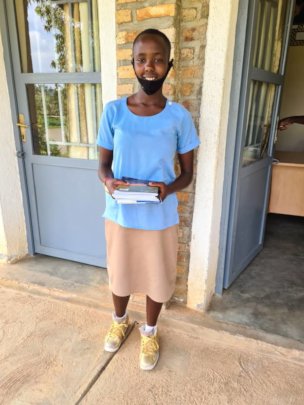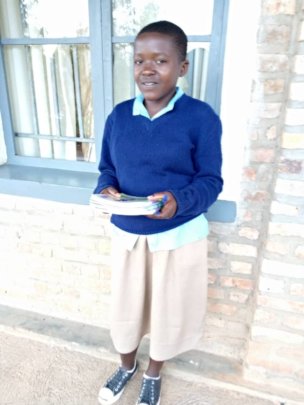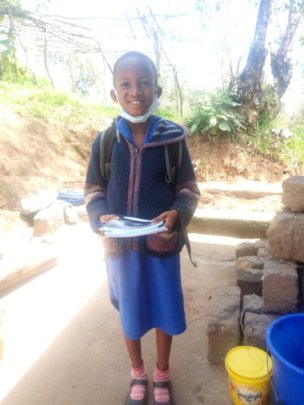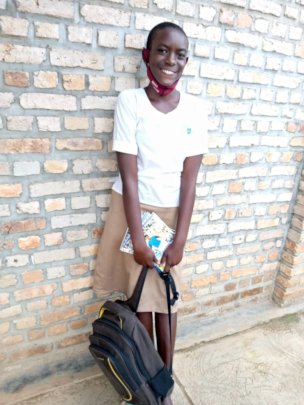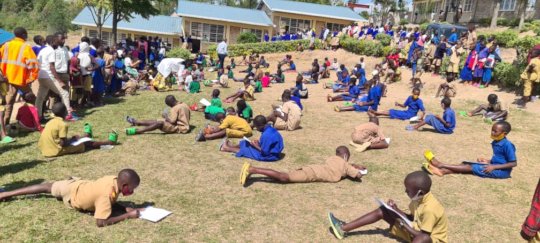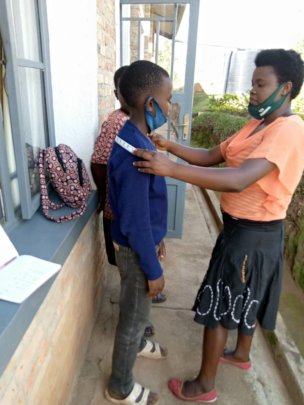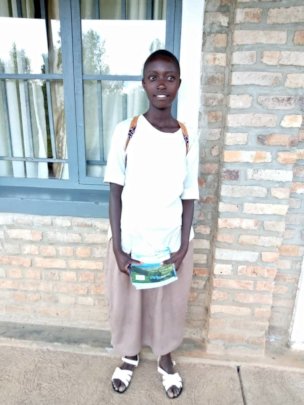 WARNING: Javascript is currently disabled or is not available in your browser. GlobalGiving makes extensive use of Javascript and will not function properly with Javascript disabled.
Please enable Javascript
and refresh this page.