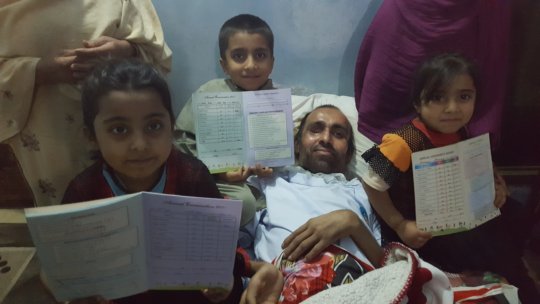 CDRS has responded to many natural and human created disasters over the last twelve years. Our team is usually meeting the challenges of bringing an enormous amount of resources to an affected area of thousands in a short amount of time. Occasionally, however, we find an especially needy and deserving person suffering from an uncommon hardship, illness or injury.
The CDRS Special Patients project was started to ensure any poor person with an unusual affliction and absolutely no other means of affording treatment can receive the care and long-term financial support they need. We would like to introduce you to two of our patients who are very close to our hearts. Muhammed and little Hamid were the unfortunate victims of terror, sustaining life-threatening and debilitating injuries from bomb blasts for the crime of living their lives.
We have been providing support to Muhammed and his family for just over a year. Their lives were forever changed on Easter Sunday, March, 27, 2016. Muhammed was severely burned and completely paralyzed in a bombing that killed 75 human beings, including 29 children, and injured many more. The Taliban were targeting Christians and detonated a bomb in Gulshan-e-Iqbal Park in Lahore, where he had taken his son to celebrate the boy's achievement of earning 1st position in his class. Muhammed shielded his son from the blast, sparing him from serious injuries.
Muhammed is completely paralyzed, unable to speak, cannot breathe on his own and is blind in one eye. Unfortunately, he had not been receiving even the most basic medical care that a burn survivor requires when CDRS found him. He had also been the sole breadwinner for his family. Our team took immediate action to address his needs.
CDRS and our donors will be sponsoring Muhammed and his family for many years to come. He will need medical care for the rest of his life, including physical therapy and an attending nurse. His family's needs are being met as well, including all costs for keeping his son and two daughters in school.
CDRS rescued little Hamid after he was injured in the bombing of Lal Shahbaz Qalandar Shrine in Sehwan on February 16. The boy, who is only three years old, sustained a head injury and lost his father and eleven family members in the attack. He was airlifted by Army helicopter and then brought into the hospital by our team for urgent medical care. Hamid underwent two surgical procedures to remove fragments of shrapnel from his head and is now doing well. Our team members were at the child's bedside around the clock to make sure that he got anything and everything he needed.
CDRS is doing its part and more, saving and serving people just like Muhammad and little Hamid every day. The support our donors is invaluable to our important and noble work. Their kindness enables us to assist more innocent and suffering people In Times of Need. Every little bit helps and matters to the families who need us to be there for them. Thanks in advance for your generous support!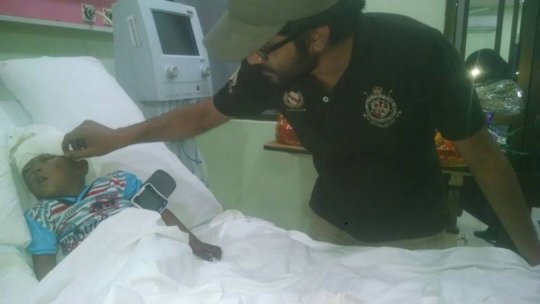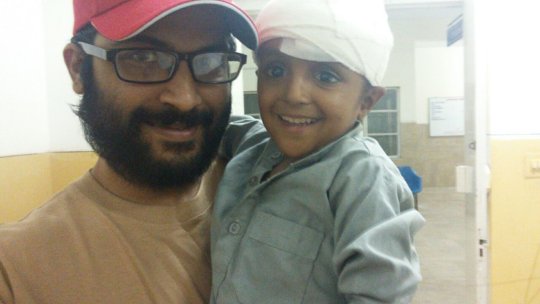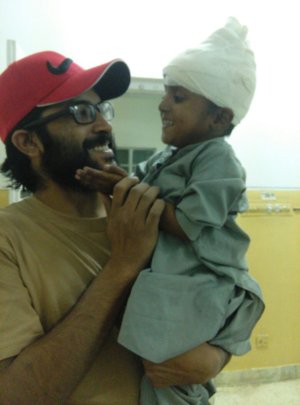 Links: