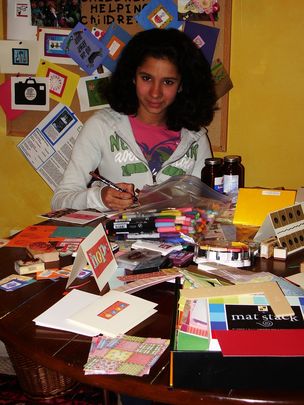 Dear Friends and Supporters,
Fifteen days have passed since the 7.0 earthquake shook the island of Haiti, claiming 200,000 lives and leaving 3 million homeless. CDRS has been on the ground since January 14th, and in the words of CDRS executive director, Todd Shea, it has been "simply hell" out there. Early teams witnessed death and misery of an untold scale and even for the volunteers, it was too much to bear.
Chaos and confusion are now beginning to subside, and with improved coordination and the opening up of supply lines, the delivery of aid and medical care is gradually coming up to speed. We have much good news to report:
- SHINE/CDRS assisted in the identification, and setting up of a multi-agency field hospital at Bojeux Parc, right at the city limits of Port Au Prince, which is now seeing up to 200 patients a day. Congresswoman Maxine Waters visited the facility, and had praise to offer the collaborative Hatian and American effort. Following her visit, USAID facilitated the establishment of a fully-fitted air-conditioned operating tent where volunteer doctors are now able to perform more complicated procedures. - SHINE/CDRS continues to play an active role at the facility, providing ground support, supplies and food/water aid to assist in the running of the hospital, which is also providing post operative and outpatient services. - The agency is facilitating in the deployment of volunteers from the United States. Our ground staff meet the volunteers at the airport in Santo Domingo in the Dominican Republic, provide overnight lodging, transfer into Haiti by road, followed by accommodation, food, communication, medical supplies and security in Haiti. So far we have facilitated over 100 doctors and medical staff. -SHINE/CDRS facilitates 2-3 mobile health teams a day that go out to poor neighborhoods and provide on-site medical care to earthquake victims. The more serious patients are transported back to the hospital where they receive further attention. At present, these mobile health units are seeing up to 300 to 500 patients a day. - The agency is poised to set up a medical camp at a tent village. We hope to funnel doctors, medical supplies and donations of food and water to the earthquake-affected families seeking shelter in the village.
SHINE/CDRS is honored to have received the following note from Marie Lochard-Lubin, an RN who volunteered with SHINE/CDRS in the first week:
"I found that Mr. Shea was very resourceful. He conducted a meeting at the end of each day, so that we may be updated on his activities, to hear about our day, and to strategically plan our next day. Also during our daily meetings, he would update us on the news, medical stock, transportation status and he required us to provide him a list on what stock is needed. I don't believed that any one was looking for everything to go 100%, but in spite of all obstacle Todd Shea did a great job. Todd would remind us almost daily that any issue we had to make sure that we address him. I do believe that it is everyone's responsibility to do your home work, regarding the status of a country before you decide to come on board. Overall Todd Shea was a great facilitator, and was very attentive to our needs."
SHINE/CDRS's efforts in Haiti also received a mention in a story on the State Department's web site, at
http://www.america.gov/st/develop-english/2010/January/20100125092525smtotrob0.6124079.html
Our current fundraising total is in the excess of $58,541. Our thanks to each and everyone of you for your prayers and support. Looking ahead, we anticipate a six to eight week deployment in Haiti. At every stage, we need to be responsive to changing needs on the ground and do what it is that this small and nimble agency does best: fill the gaps in the system and work closely will all other agencies on the ground.
For the next week, we expect to continue to facilitate surgeries and trauma patients. There is a dire need for food and water for patients and their families. Following this, we expect to shift our focus to primary care, mother and child health, and aftercare. We are in the process of securing an additional four medical satellite facilities and hope to establish supportive relationships with four to five additional facilities led by other field agencies. The need for additional volunteers will continue to evolve with the changing ground realities. Right now, nurses are in short supply.
On a closing note, we wanted to highlight the effort of one of our youngest volunteers. Thirteen year-old Saanya Hassan Ali, of Washington D.C. designed beautiful "Hope Haiti" cards, and got her friends together to make over 100 cards. A couple of hours and e-mails later, there were so many orders and donations for almost $1,000 for SHINE/CDRS. Saanya, thank you!
A note of thanks also to all our volunteer teams and ground partners: AIMER Haiti, Destiny World Outreach, IMANA, NOAH NY, and NYC Medics. Without you all, none of this would have been possible.