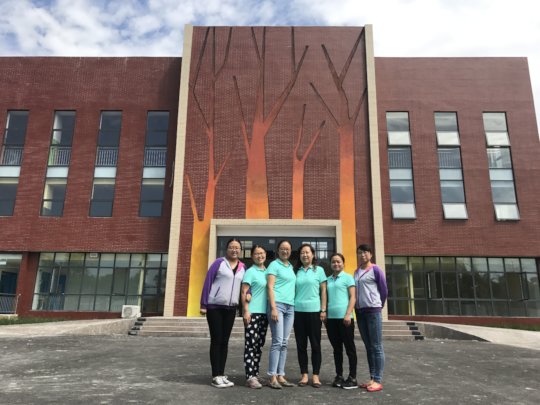 Care for Children is supporting Social Welfare Institutions (orphanages) across China to transition to community-based care. This means expanding their services to support children and families in the surrounding communities. The first step is supporting children who have been placed in foster families, as well as those who remain in the institution. The next step is to open up their services to all children and their families in the community, particularly those who are vulnerable and at risk of being abandoned.
Chengdu Social Welfare Institution in Sichuan Province has developed one of the best models of community-based care across China. With more and more children moved out of the institution and placed into local families, in 2011 the institution started repurposing its facilities accordingly. They have established a kindergarten within the institution with over 100 children. Not only does it provide much needed early childhood education but it also allows children within the institution to mix with children in the community.
They have also redirected their funds and resources to build community resource centres within those communities where the majority of children have been placed. As well as a base for the family placement workers, from where they can manage their caseload of children, here children can access a variety of services such as rehabilitation, independent living classes, and special education.
Before 2010, the institution was providing special education to roughly 20% of children with additional needs in the surrounding communities. By encouraging foster mothers to become special education teachers and forming mother-teacher teams, they are proud to report that all children with additional needs are now receiving special education.
To support children, especially those with disabilities, into independence, the institution has also developed vocational skills training programme. They currently offer bakery training and plan to develop courses in soap making, pottery and farming. One of the former children at the institution – who went on to work for the bakery department of the Shanghai Shangri-la hotel – has even returned to help with the teaching.
Parents also have access to training such as positive communication with children and how to care for children with disabilities. As well as improving the success of family placements, it is hoped that over time the community resource centres will result in less children being abandoned in the first place.
Your support of Care for Children helped start all of this. Because of you, Chengdu Social Welfare Institution was able to begin a foster care programme that both changed the lives of the children placed in foster homes and gave its staff the time and energy to create systemic change. Thank you for your generosity.