While our team was recently visiting Vieng Ping to deliver some training, we interviewed one of the foster parents who had taken in a child from the orphanage…
"I used to work in a school for seven years. When I left the school, I thought of applying to become a foster parent as I had seen other people in my village who were fostering. I went to the orphanage four times to inquire about being a foster parent and then finally one day I got a call to say that they had a little boy for us. I ran to tell my husband and just exploded with excitement that he was going to have a new son. Right from the first day, we felt like he was a part of our family and I told him over and over, You are our son, you are part of our family."
"This little boy has ADHD (Attention deficit hyperactivity disorder) and he doesn't always manage to pay attention and concentrate when he is at school. Having worked in a school before, I knew how important it was that I have a good relationship with his teacher and that I follow-up on his progress. At first, my foster son would say that he didn't have any homework and after a few days I thought to myself that I'd better check with the teacher. I called the teacher and she said that she always gave the children homework, so I asked her if she would mind checking with my foster son every day to make sure that he had written down what the homework was. She was happy that I was taking that much interest in my son and we work together to make sure he gets the best from his education."
Once again, thank you for your support and staying connected to our work.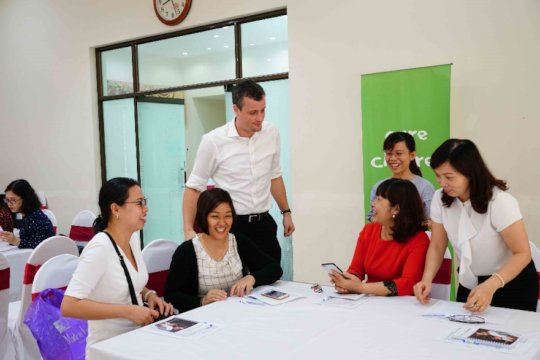 In April our team conducted the first of eight workhsops this year for staff from two Social Protection Centres (orphanages).
This training - composed of 11 modules - will enable them to become family placement workers who can recruit, assess and train suitable foster carers from the local community, as well as place, support and monitor children as they move into families.
This workshop covered the 'Recruitment and Assessment of Foster Carers'. Research tells us that in terms of outcomes for children growing up in institutional care who are recruited as foster carers is at least as important as the training, support and supervision provided to foster carers once they are approved. This makes the recruitment and assessment processes crucial to an effective fostering service. It is an extremely important process to ensure that all children and young people placed in foster care are safe, secure and can reach their full potential.
The training which took place in Hanoi over three days was attended by 36 people.
Over the second half of the year, the staff will also receive tailored, on-site training every two weeks to walk them through their first placements.
Our ultimate goal is for the two Social Protection Centres to launch successful family placement programmes – becoming the first government-run orphanages in the country to begin the process of moving orphaned and abandoned children into local foster families. This will serve as inspiration and a blueprint for all other orphanages across Vietnam.
Once again, thank you for your support and staying connected to our work.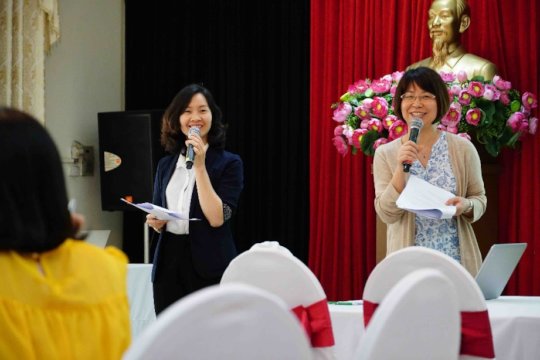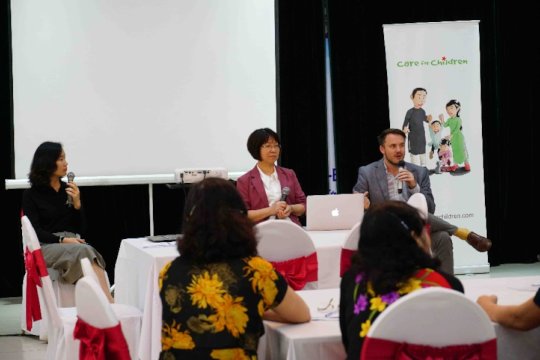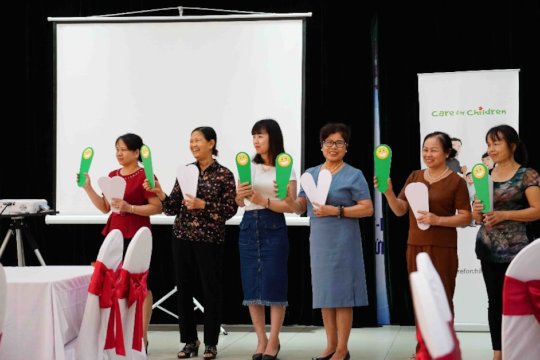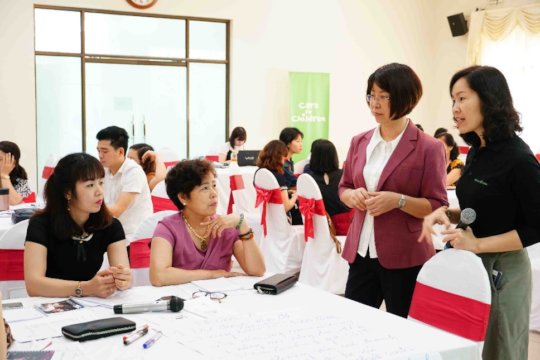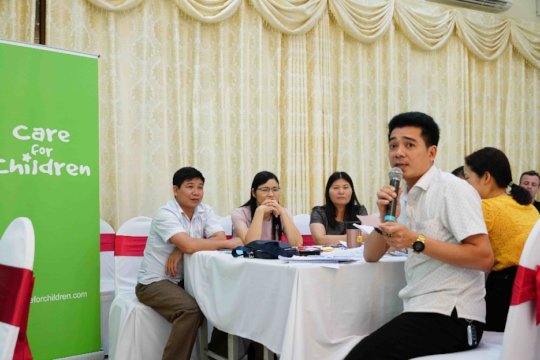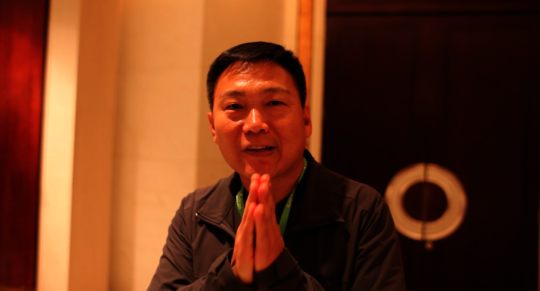 Mr. Qiao became a social worker because he wanted to help people. He just didn't think those people would be children.

"I used to care for the elderly before joining the Kunming Children's Social Welfare Institute, so I felt like I transitioned from a son to a father. I remember asking myself, How can I become a good father?"

He turned out to be a great father. In fact, he excelled in his work so much that he was promoted to be the director of the institution.

"I realised that when I served the children even a little bit, they appreciated it and would give much more in return."
We've known Qiao for over a decade now, and we are consistently encouraged by his work.
"Our goal is always to provide all the children with a happy life and support the foster parents, so they can enjoy their work. This has been my purpose from the very beginning."

He was quick to recognise the benefits of foster parents and has become an advocate for a community-centred approach to childcare.

"One of our project sites is in Luquan (Yunnan Province), where a community of foster parents looks after the orphans together. It has become a culture of raising children in the community, and it has been awarded as a model of best practice in foster care nationwide."

Qiao has seen the way the families have built even stronger bonds with their community through their shared commitment to providing homes for children.
"They support each other, learn from each other, and discuss openly what they need to improve together. Their practice and action of kindness also inspired other surrounding villages. More and more families are joining them to foster children!"

In addition, Qiao has seen the way foster care is able to address a child's needs for love and security and help that child grow into a healthy adult.
"I think what they [foster families] do the best is they have helped the children grow up holistically, and the children in Luquan are more complete psychologically."

We have hope for the future of orphan care in China because of people like Qiao. His dedication to finding the best way to support orphans in China is what will move that system forward.

"China's success is not related to de-institutionalisation [removing orphanages] but remodelling their services to meet the needs of the children they serve."

Your support helps train and equip individuals, like Qiao, who are working to change the lives of children every day. Thank you for your support.
WARNING: Javascript is currently disabled or is not available in your browser. GlobalGiving makes extensive use of Javascript and will not function properly with Javascript disabled.
Please enable Javascript
and refresh this page.