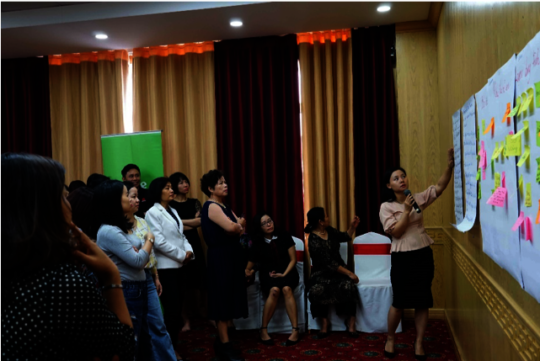 At the end of 2019, the latest training session took place in Hanoi, Vietnam. With 37 attendees from different areas across the city, representing various levels of government and social care professionals, the workshop represented another step towards empowering children's workers to support children to move into families.
The ongoing training in 2019 is aimed helping social work professionals ideantify and prepare prospective foster carers, and consists of three components, namely Keeping Children Safe, What do Foster Carers do and Working as Part of the Team. These sessions are delivered to social work professionals, and help them begin to understand the challenges and opportunities that foster parents might face.
Remember, foster care is an almost brand new concept in Vietnam; the idea that vulnerable and orphaned children could be cared for and thrive in families is new, and almost all children without a family are currently looked after in orphanages or institutions.
The workshops are very practical, with various games and activities taking place for attendees to get involved in. As an example, participants played a game to help show how supporting a foster family needs a wide array of individuals and services to be involved, such as the social service centre, the foster family and the local government oversight. This helps show participants that the change needed is at a fundamental level to how they approach and understand child welfare.
Transforming this culture is a long-term goal. Our aim is to empower the government to take ownership of foster care across their whole country, to encourage the government, social workers and families that children belong in families, not institutions.
Thank you once again for you amazing support for our work in Vietnam. You are part of a pioneering project which will impact thousands of lives.