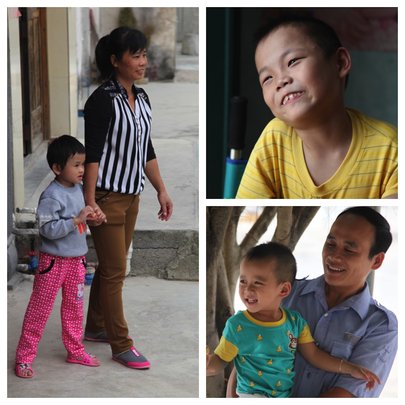 Dear friends,
Thank you so much for your generous suppport this year!
What you have given really has made a difference.
Not just to the 7,800 children who have gone into families, or the 550 family placement workers who have been trained by Care for Children, but to the whole nation.
We are thrilled that earlier this month, the Chinese government announced a new national legislation listing family-based care as one of the primary alternative care methods for orphaned and abandoned children.
This is the first legislation of its kind in China and is a hugely signficant acheivement for the team.
It demonstrates national, systematic change in China as a result of Care for Children's training to improve the lives of vulnerable children.
We could not have acheived any of this though without your support. Thank you.
For 8 more days, Global Giving is offering the chance to make your gift go further, with bonuses given if 30 new donors sign up to give a monthly gift before December 31st.
Would you consider becoming a monthly donor for Care for Children?
Just $25 a month can help ensure a child receives the support they need as they grow up in the new loving family.
Thank you and happy holidays!
Laura
Laura Skilton
Group Fundraising Manager
Links: