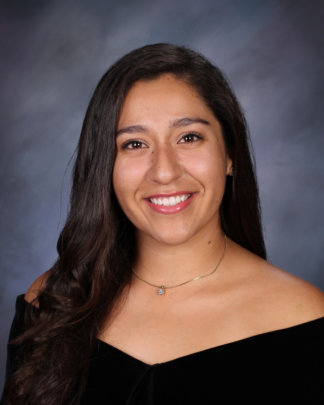 While you may not have physically been by their sides, through your support of Girls Inc., you've been with the girls we serve every step of the way of their time with Girls Inc. Your generosity lives in each of the girls who turn to Girls Inc. as they navigate the challenges of poverty, peer pressure, and low expectations.
You are present in the research-based, age-appropriate, hands-on and minds-on educational programming tailored specifically to develop their minds. You're there in the safe, girls-only space, where trusted staff provide emotional, developmental support and healthy, nourishing snacks to ensure girls can leave the stresses and concerns of school, family, and neighborhood at the door and focus on their own education and well-being. Simply put, you're there for girls, among the specially-trained mentors and volunteers, guiding them through the critical comprehensive whole-girl experience of Girls Inc.
Thank you for investing in Girls Inc. girls. The best gift that we can return to you is the knowledge and trust that your investment is hard at work, and actively fueling the impact that you intended for so many. It's my pleasure to introduce you to Ana, who attended Girls Inc. of Carpinteria for 13 years. Here is her story, in her own words:
In school, I was reserved. I wouldn't raise my hand even if I knew the answer because I lacked self-confidence and was afraid of sounding like a showoff. I found myself comparing my body to others' along with media's portrayal of the ideal female body, which led to insecurities and self-doubt. I was always looking for validation from others. I remember in the ninth grade working on a paper for class on unrealistic beauty standards. As I was writing, I began to worry how this topic would come off to my male peers. I knew this issue deserved more attention, but in the end, I changed my topic.
I let fear win. More than upsetting someone else, I had betrayed myself.
For the last 13 years, Girls Inc. has played a crucial role in developing my self-confidence and self-esteem. Through Girls Inc.'s constant support and motivation, I have blossomed into a confident and radiant girl. The girls-only environment created a comforting atmosphere where I feel secure in my leadership, encouraged to explore non-traditional subjects and safe to discuss my personal struggles. Girls Inc. has a nurturing environment where I feel comfortable discussing problems facing women, such as the gender wage gap, reproductive freedom, and the underrepresentation of women in STEM. In a time lacking security, when my dad lost his job and we lost our home due to foreclosure, Girls Inc. gave me an outlet where there would be no problems and a place that I could go to get away from the hard times at home.
With Girls Inc.'s Eureka! Program, I developed stronger verbal skills and higher confidence in academics, and learned to design a solar oven. The Animal Care Club helped me to be comfortable around animals I had never seen before, and reporting the results of my science fair project taught me the importance of communication skills and data analysis. It wasn't until I started Girls Inc.'s theater workshops that I learned to accept my body for what it was - strong and powerful - not stick thin and "perfectly" curvy. Our warm-up activities were based on building confidence: the simplest one had the greatest effect on me. We were challenged to look ourselves in the mirror and stand with our hands on our hips. For the first time, I felt empowered looking at my muscles and broad shoulders. I felt strong.
Girls Inc. has enabled me to transform from an insecure kindergartner into a resilient young woman. Girls Inc. helped me realize that I have the right to be myself, resist gender stereotypes and take pride in my success. The concept of Girls Rights at Girls Inc. has empowered me to embrace my identity as a first-generation Mexican-American, and a proud feminist. Girls Inc. has made me feel emotionally safe and empowered, knowing that I can succeed and be taken seriously for the girl I am and the woman I am becoming. I entered Girls Inc. as a shy kindergartener, but I walk out the door as a strong, smart, and bold girl.
Ana recently graduated from high school with a 4.33 GPA and a bright future. This fall, she will be attending the University of California, Santa Barbara, to study political science.
Your investment supports a variety of positive outcomes for girls all over the country, many of whom have struggled just like Ana.
For every girl that we are able to serve, there are equally many that we have yet to reach. That's why we are proud to partner with you, as we strive to double the number of girls we serve intensively by 2020, making certain that no girl has limits on her potential or aspirations because of her gender or background.
Thank you for being an important part of our shared journey, as we work together towards a better, brighter future for girls everywhere.