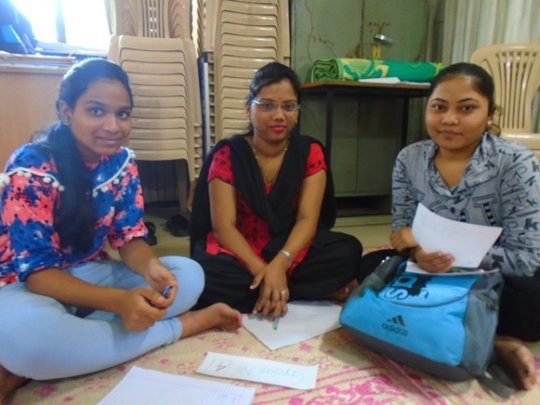 Dear friends,
Greetings from IDEA!
Friends, our children under educational sponsorship programme are really fortunate to receive your support. With your help they are not just getting an education but are also learning important life skills which will make them aware and responsible adults. We bring to you reports on 2 such sessions.
Session on - Communication & Listening
Last month, a life skill session on 'Communication and Listening' was arranged for 30 students including children sponsored by you. The whole session was focused on how to increase attention level, how to differentiate between useful information and noise, and how to be alert listeners. The Resource person explained how alert and attentive listening help us coming up with exactness in our replies which saves our time and also results in meaningful conversation. The resource person gave some wonderful examples of how we miss the details if we are not careful in listening which ultimately ends up in unpleasant and undesirable situations.
The impact of the session was immediate and we could see students becoming little careful, attentive and alert, they started spending time and giving a thought to what they had listened, before answering and replying.
At the end of the session, a group activity was conducted where students shared their learning of what they had understood from the session. Almost all the students said they learned about -
Difference between listening and hearing.
Importance of careful listening.
Answering with observation and giving a thought before replying.
Asking question if not understood.
Not to assume or be biased before speaking.
Communication can also happen with gestures.
Session on - Problem Solving and Decision making
In October, a session on 'Problem Solving and Decision making' was conducted for college going students under our sponsorship programme. A resource person who is a career consultant conducted the session. She started by explaining what a problem means, how to define a problem to see why and what makes something a problem. She defined the problem as "When a person is not able to handle or capable to handle a situation then that situation can be termed as a problem for that person." It also means something can be a problem for person "A" but not necessary it is a problem for person "B".
She further explained about the effects of a problem, which could be mental or physical. Later she took the session in the direction of what is the process in defining a problem, what is needed while solving a problem, what needs to be considered while solving a problem vis-a-vis Common Sense, Concentration, Will Power, Initiatives and Own Thoughts. How a problem can also be solved by using Lateral Thinking and Logical thinking, and how to use POWER which is an acronym stands for;
P - Perspective
O- Options
W- Weighing the options
E- Elect
R- Reflect
The Resource person later divided the group into 4. The groups were presented with situations to which they had to come up with solutions to. In the groups children discussed about the given situation and came up with the thoughtful decisions. It could be seen that children understood the process of how to define a problem, weighing of all the possible and available options by taking into account of their positive and negative sides, and finalized the best option. This was also appreciated by the resource person who again motivated groups to think upon even better options to solve the given problem situations.
It could be seen that children were fully engrossed in the session that no one seemed bored but actually had enjoyed while learning about something worthwhile. It is also satisfying for us as well that we are able to help them out in dealing with today's stressful life where there are lots of expectations, a lot of decisions to make, and widespread competition everywhere.
Children's Feedback on the session -
Great session, interestingly delivered.
Came to know what problem really means.
Learned - how to face the problems in daily life.
Solutions are available, we need to arrive at them
Session actually provided the formulae how to solve any problem by taking right decision after weighing its positive and negative sides.
Whatever earlier seemed difficult now seems little easier.
Thank you dear friends, it is because of your generosity we could arrange these sessions which were chosen after thorough need based assessment of these children and hence are proving to be are really useful!
Please keep supporting this project!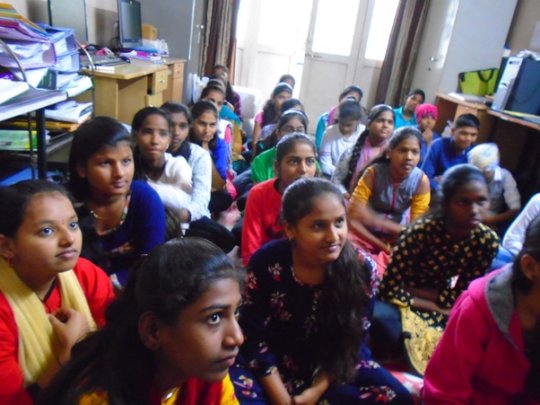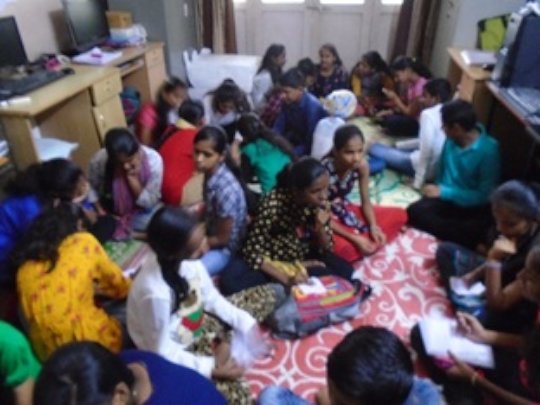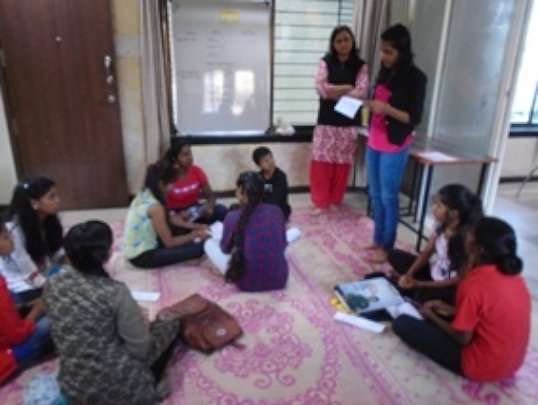 Links: